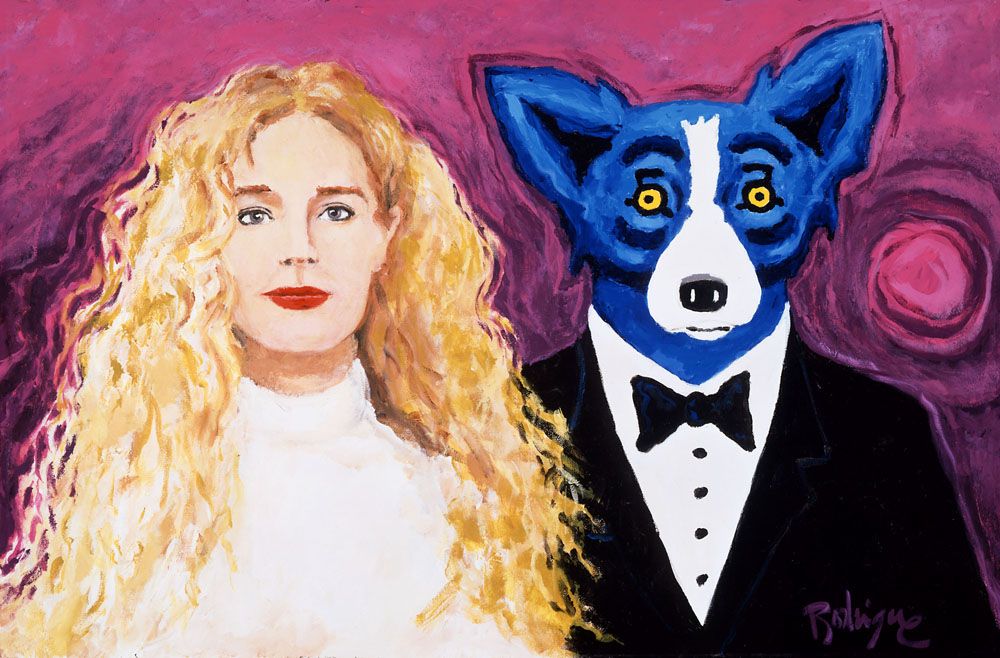 Arts around town: Theatre Baton Rouge premieres 'The Drowsy Chaperone,' Wendy Rodrigue talks life beyond Blue Dog, and more
A look at art-related events in the area:
---
Theatre Baton Rouge will premiere The Drowsy Chaperone this Friday, March 10. A winner of five Tony Awards, this meta musical comedy tells the story of a fictitious 1928 jazz musical that comes to life as a man listens to its cast recording. The show runs through Sunday, March 26. For tickets, visit theatrebr.org/the-drowsy-chaperone.
---
Adult Literacy Advocates of Baton Rouge will present its 7th annual Evening with Great Authors book talk, signing and reception today, Thursday, March 9, at 5:30 p.m. inside the LSU Energy, Coast and Environment Building. This year's event welcomes writer Wendy W. Rodrigue, widow of "Blue Dog" artist George Rodrigue. Wendy Rodrigue is the author of The Other Side of the Painting and blogs at Musings of an Artist's Wife.
---
The Louisiana Arts and Science Museum is holding its fourth annual Engineering Day this Saturday, March 11, from 10 a.m. to 3 p.m. Visitors can enjoy hands-on activities and demonstrations from the LSU College of Engineering and other engineering partners. The event is free with regular museum admission.
---
The Baton Rouge Symphony Orchestra will welcome Grammy Award-winning vocalist Dianne Reeves to the River Center stage this Saturday, March 11, in partnership with the Arts Council of Baton Rouge and the River City Jazz Series. To grab tickets for this special show, visit brso.org/event/dianne-reeves.
---
This Saturday, March 11, a new exhibition, "When the Water Rises: Paintings by Julie Heffernan," will open at the LSU Museum of Art. Invoking a dreamscape of a future in which environmental disaster and planetary excess have altered human habitats and way of life, Heffernan's work serves as both technical achievement and a warning about the fate of the human condition. The exhibition will be open until September.
---
Enjoy wine and appetizers at a reception for the opening of the exhibition A Work in Process this Saturday, March 11, at 6:30 p.m. at the LSU Museum of Art. Meet the show's featured artist, Gustave Blache III, and be one of the first to experience the new exhibition, a series of intimately framed and inviting scenes of ordinary people at the ordinary tasks that keep life moving forward. Admission is free. And check out inRegister's article on this exhibition here.