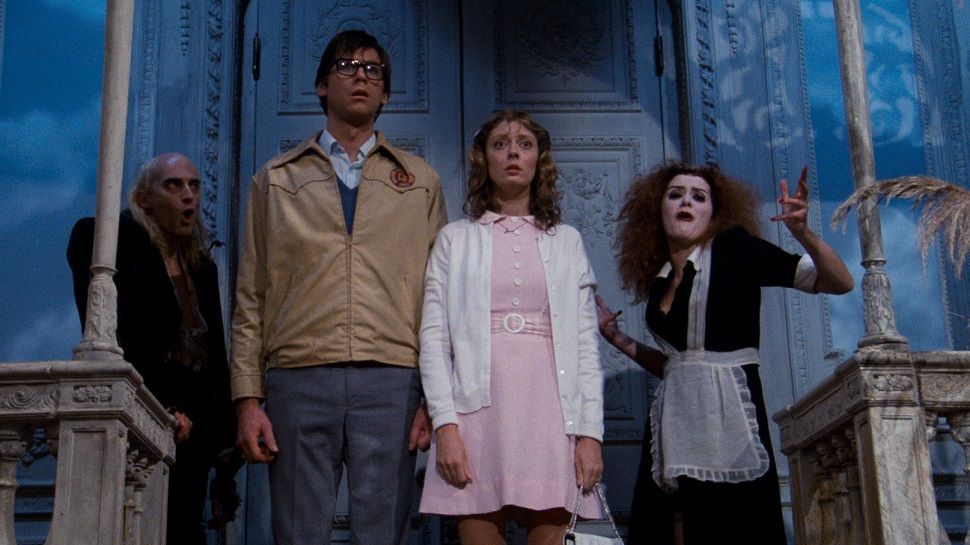 Arts around town: 'Rocky Horror' at Manship, New exhibition at Ann Connelly Fine Art, and more
Manship Theatre is getting into the time slip for one last shadowcast performance of The Rocky Horror Picture Show by Terrible Thrills this Friday, October 12, at 10 p.m. Guests are invited to carry on the Rocky Horror tradition by wearing their best themed attire for the show. And while the cult classic film is a Halloween staple, guests under the age of 17 are required to have a guardian present. Tickets are available through the Manship Theatre box office.
---
Reflecting on 45 years of artistic expression, Robert Rector's exhibition Works on Paper showcases his creative journey from 1971 to 2018, all through the medium of paper. His collection of work will be on display at Ann Connelly Fine Art, with an opening reception tonight, Thursday, October 11, from 5:30 to 7 p.m.
---
Next Wednesday, October 17, the Friends of the LSU AgCenter Botanic Gardens at Burden is inviting guests into the rose garden to enjoy dinner, friends and even an aerial silks show as part of its annual Wine & Roses event, which serves as a fundraiser for the gardens. For tickets and more information, visit the event page here.
---
Rock N Rowe continues at Perkins Rowe tonight, October 11, with the band The Anteeks and performances by School of Rock from 6 to 9 p.m. This free outdoor event will feature music from a variety of genres. For more information, visit the event page here.
---
This Sunday, October 14, blues performer Jarekus Singleton will take over Arts Council of Greater Baton Rouge's Sunday in the Park stage from 2 to 5 p.m. Singleton blends hip hop, blues and rock to create a unique and entertaining show. The outdoor event is free and open to the public on the Shaw Center for the Arts Plaza.
---
Tomorrow night, Friday, October 12, Better than Ezra and Corey Smith are teaming up for a show on the lawn at L'Auberge Casino & Hotel. The show will start at 7:30 p.m., with gates opening at 6 p.m. For tickets and more information, visit the event page here.
---
Baton Rouge Succulent Company is hosting a succulent potting event this Sunday, October 14, from 1 to 3 p.m. especially for expecting mothers. Guests will be able to plant a succulent garden for their babies' rooms while talking with doulas from around the Capital City. Tickets are available here.
---
This Sunday, October 14, marks the end of the LSU Museum of Art's display of both Jerry Uelsmann's exhibition Confluence and Carrie Mae Weems' exhibition The Usual Suspects. For more information on museum admission and the exhibitions, visit lsumoa.org.
---
Giggles is teaming up with Jackson, Mississippi's Hands in Clay for an event this Saturday, October 13. An appointment is required to stop by and make a clay keepsake. Registration is available here. And for more information, visit the event page here.