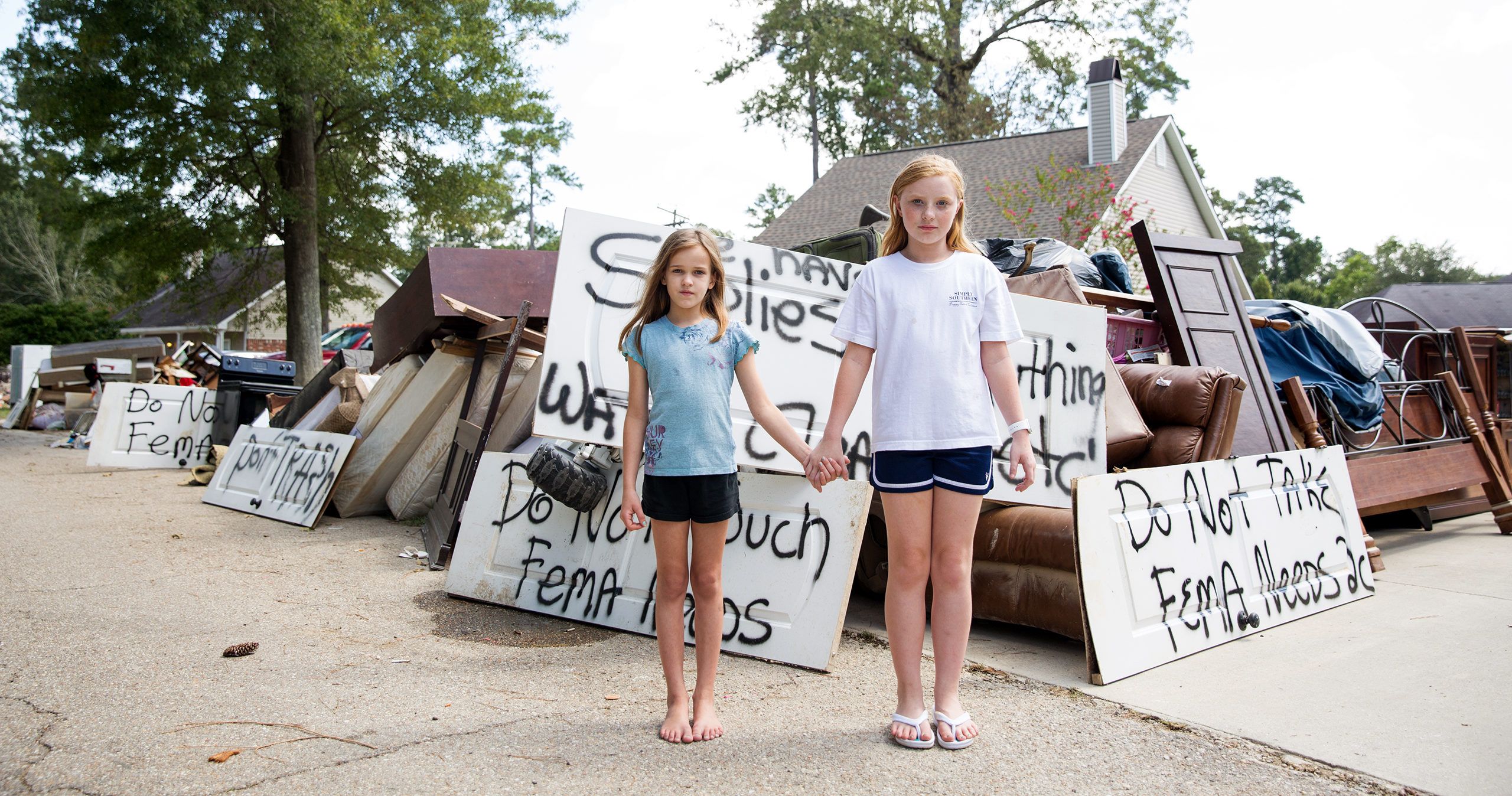 Arts around town: Playmakers perform 'James and the Giant Peach,' WBR Museum hosts historical flood photo exhibit, and more
A look at art-related events in the area:
---
This Friday, June 2, Playmakers of Baton Rouge will present its first performance of James and the Giant Peach, a play based on Roald Dahl's quirky children's classic about a young orphan's fantastical journey of self-discovery. The performances will run through Sunday, June 11.
---
Starting this Saturday, June 3, the Louisiana Art & Science Museum will host its Incredible Insects exhibition, on loan from the Louisiana State Arthropod Museum. Take the kids to see the museum's display of buggy specimens alongside scientific illustrations by Mississippi artist Joe MacGown, insect-themed activities, and a microscope with a camera lucida to help view and draw up-close illustrations of the insects on view.
---
The West Baton Rouge Museum will open its new exhibition, The River Rises: Historical Floods, this Saturday, June 3. Running through August 27, the show will feature images and artifacts from the West Baton Rogue Historical Association's permanent collection, each illustrating the history of flooding in the region from the Reconstruction era to the Great Flood of 1927 and beyond. Collin Richie's photos showcased in inRegister's September 2016 "Faces of the Flood" article will conclude the exhibition.
---
Next Wednesday, June 7, the Baton Rouge Gallery will host its First Wednesday opening reception from 7 to 9 p.m. for its Theresa Herrera, Phyllis Lear and Christy Diniz Liffmann exhibition.
---
Baton Rouge Ballet Theatre's Youth Ballet has announced its summer tour of Ballet Soirée, which celebrates excerpts from classical ballets of days past (like Sleeping Beauty, Swan Lake and Cinderella) to popular neo-classical works of the contemporary age, like Beach Club. The group includes dancers in grades 5 through 8, chosen in citywide auditions, and will present free performances at local libraries beginning next Monday, June 5, and running through June 15. For a full tour schedule, visit batonrougeballet.org.
---
Next Monday through Friday, June 5 to 9, the Rural Life Museum will host its yearly Apprenticeship Program for children entering the 4th through 8th grades. Held from 8 a.m. to 12:30 p.m. each day, the camp teaches the traditional arts of rural Louisianans, including crafts like wood working, blacksmithing, candle making, weaving, open-hearth cooking, and traditional folk games. To register and learn more, visit lsu.edu/rurallife/events.