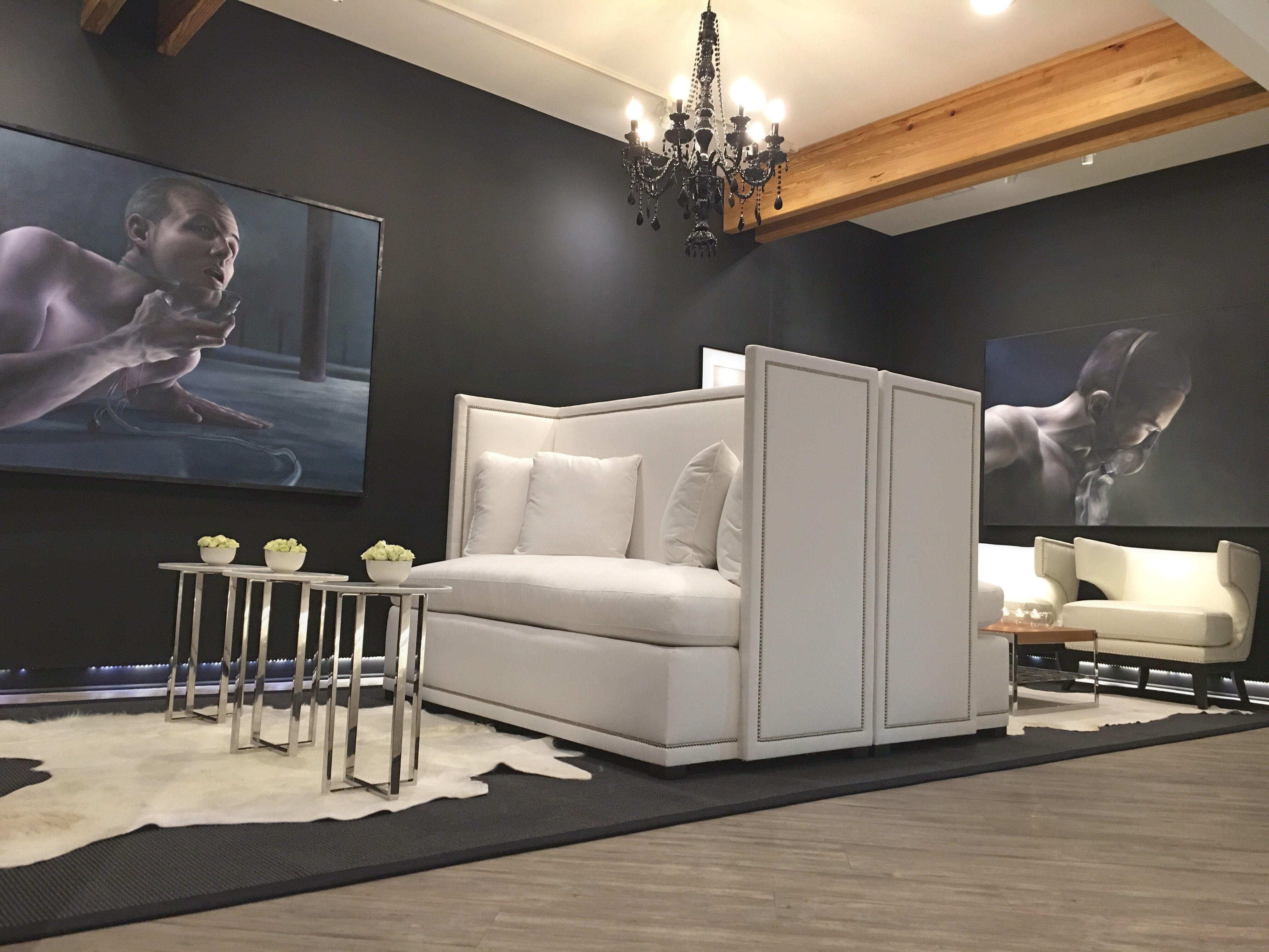 Arts around town: 'Noises Off' at Swine Palace, Healthcare Gallery grand reopening, and more
A look at arts-related events happening in the area:
---
Swine Palace opens its 25th anniversary season tonight, Thursday, September 22, at 7:30 p.m. with Noises Off. The play is a hilarious depiction of the backstage mishaps and antics of the cast and crew of the fictional show Nothing On. Vastine Stabler will direct Noises Off at the Shaver Theatre; the show runs thru October 2. Visit swinepalace.org for more information on upcoming performances.
---
The Healthcare Gallery & Wellness Spa is hosting its grand reopening with an exhibition titled "Above Reality" and an opening reception this Friday, September 23, from 6 to 9 p.m. The facility has expanded to accommodate a boutique fitness studio and a new massage therapy spa. The exhibition feature works by Southern gothic surreal artists, including Megan Buccere, Jacob Cobb and Victor Pierre, as well as work by photographers Katie Joy Crawford and Kenneth Wilks, and will be on display until September 30.
---
The Louisiana Art and Artists' Guild will host an award presentation and reception for its 47th annual River Road Show today, Thursday, September 22, at 5:30 p.m. at the Louisiana State Archives. Juror Bill Farnsworth selected 75 paintings to be exhibited at the show, which continues through September 28. For more information on the featured artists and their work, visit laag-site.org. The show is free and open to the public.
---
The Baton Rouge Symphony Orchestra will kick off its 2016-2017 season on Friday, September 23, at 7 p.m. with a celebration of music "From Spain to the Americas." The event will feature Sharon Isbin, a multiple Grammy Award-winning guitarist returning to Baton Rouge. Music with Caribbean, South American and Mexican elements will also be part of this BRSO celebration. For more information or to purchase tickets, visit BRSO.org.
---
Perkins Rowe will host "Relief at the Rowe: A Day for Our Community" this Saturday, September 24. Many retailers and restaurants will donate a portion of the day's sales to St. Vincent de Paul's local flood relief efforts. The event will take place from 10 a.m. until closing time. This event coincides with the 7th annual Perkins Rowe Arts Festival, which also takes place this Saturday in partnership with the Arts Council of Greater Baton Rouge. Over 40 artists from across the state will sell original artwork including pottery, jewelry, photographs and more. The event will also include free children's activities and live musical performances.
---
Join FW Gallery on September 23 at 6 p.m. for an opening reception welcoming Baton Rouge painter and fiber artist Nanci Charpentier. Stop by Tuesday thru Friday from 10 a.m. to 5 p.m. and Saturday from 10 a.m. to 3 p.m. to see Charpentier's solo exhibition. Charpentier's paintings and textile art will hang thru November 5 at the gallery at 8501 Highland Rd.
---
Manship Theatre will host the Manhattan Short Film Fest this Friday, September 23, at 7 p.m. at the Shaw Center for the Arts. This short film festival occurs simultaneously across the world, allowing the audiences select their favorite films. Ten films will screen until about 11 p.m. For a short overview of the chosen films, visit the event's Facebook page. Purchase tickets at itkt.choicecrm.net.
---
The Ogden Park Prowl, an annual neighborhood art festival in Mid City, takes place this Saturday, September 24 from 1 until 6 p.m. The event is a collection of open houses and yards featuring arts, crafts and entertainment by local artists. Participating vendors and artists will include La Mode Southern Craft Ice Cream, Gov't Taco, Max + Scarlett and Jewelry by Audrey. Donations will be accepted for the Greater Baton Rouge Food Bank's flood recovery.
---
This Saturday, September 24, the Capitol Park Museum will have free admission for those who preregister and print out their tickets. To preregister, visit smithsonianmag.com.
---
The Arts Council of Greater Baton Rouge is celebrating the 10th anniversary season of River City Jazz Masters with a kickoff performance by Don Vappie and the Creole Jazz Serenaders next Wednesday, September 28. Vappie's music is said to invoke the true spirit of jazz while incorporating the musical legacy of New Orleans Creole culture. The performance will take place at Manship Theatre, and there will be a reception prior to the show for Arts Council members in the Gallery at Manship. The show begins at 7:30 p.m. and tickets can be purchased here.
---
Opéra Louisiane begins its 10th anniversary season next Thursday, September 29, at the Old State Capitol. The season starts out with Act 2 of La Fanciulla del West, where saloon owner Minnie protects outlaw Dick Johnson from capture. After intermission, the show will switch from the American West to Rome, with a tale following Tosca, a woman pleading for her beloved's life. Arrive early for hors d'oeuvres. Seating is general admission within the Maestro, Composer, Artist and Chorus sections. The show starts at 7:30 p.m., and tickets can be purchased online.