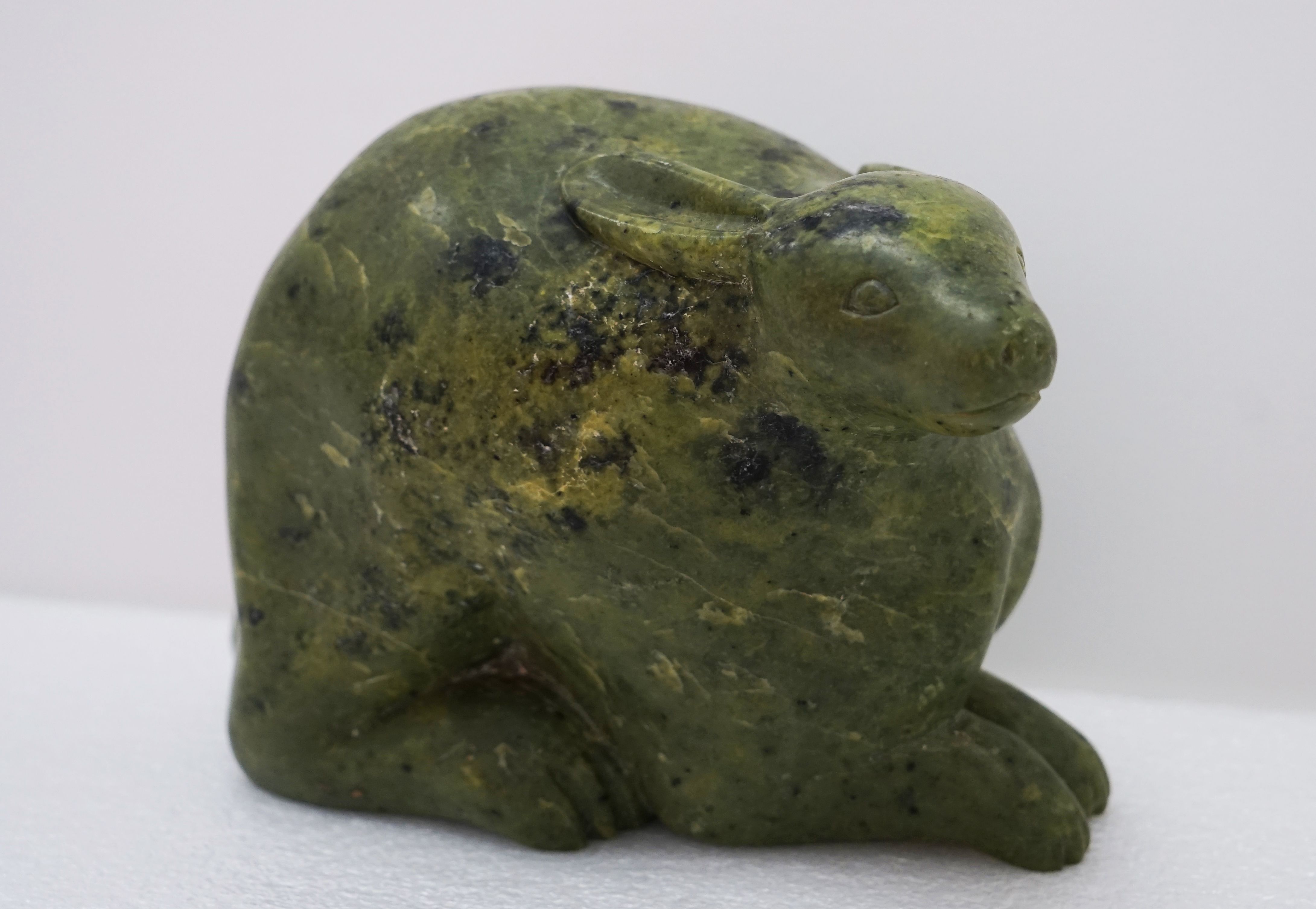 Arts around town: New Inuit exhibit at LASM, Mardi Gras Festival downtown, and more
The Louisiana Art and Science Museum is opening its newest exhibition, Tradition in Transition: Inuit Art & Culture, this Saturday, February 10. The exhibit, which will be on display through May 27, showcases the late 20th-century art of the semi-nomadic Inuit people during a time of cultural transformation following the immigration of other peoples into the Canadian Arctic.
---
The 5th annual Baton Rouge Mardi Gras Festival is set to take place this Saturday, February 10, from 10 a.m. to 6 p.m. at North Boulevard Town Square with performances from a diverse lineup ranging from Mardi Gras Indian troupes to blues and rock bands. In addition to music, the festival will also showcase local food, arts and vendors. For more information, visit batonrougemardigrasfestival.com.
---
The Arts Council of Greater Baton Rouge's Firehouse Gallery is presenting the work of Peter Klubek next week, February 12 through 16. Focusing on two themes, the railroad and the face, Klubek's art combines vibrant colors with imaginative images. The gallery will also host a special reception Friday, February 16, from 6 to 8 p.m. with Klubek present to answer questions and comment on his work. The exhibition is free and open to the public.
---
Theatre Baton Rouge's production of She Kills Monsters premiers tonight, February 8, and will run through February 19, with performances at 7:30 p.m. Thursdays through Saturdays and 2 p.m. performances on Sundays. The play follows Agnes Evans as she delves into the fantasy world that served as a refuge for her teenage sister. Tickets for the show are available at theatrebr.org or by calling 225-924-6496.
---
Celebrate the release of Marvel's newest feature Black Panther with the East Baton Rouge Parish Library's Mid City Micro-Con at the Main Library at Goodwood from 10 a.m. to 5 p.m. on Saturday, February 10. With film screenings, discussion panels with well-known guests, a comic and arts market and more, this miniature convention will address topics from diversity to body image as they manifest in comics and beyond. For a full schedule of events, visit ebrpl.com.
---
Blackbird Letterpress is teaming up with calligrapher Margaret Corley for a modern calligraphy class tonight, February 8, from 6:30 to 8:30 p.m. This beginner class will cover the basics of the dip pen as well as the types of supplies Corley uses to create her masterpieces. For more information and to book a seat, visit blackbirdletterpress.com.
---
Tonight, February 8, travel down the yellow brick road at the Raising Cane's River Center for a live performance of the family favorite The Wizard of Oz at 7:30 p.m. The musical comes to Baton Rouge as part of its national tour. For tickets, visit raisingcanesrivercenter.com.
---
This Saturday, February 10, in conjunction with the Spanish Town Parade, the Capitol Park Museum is hosting its annual Spanish Town Parade Party from 10 a.m. to 2 p.m. Tickets, purchased here, get you complimentary museum access, food, Mardi Gras mask making, a covered parade-viewing area, and king cake tasting. Funds raised will benefit Friends of the Capitol Park Museum.
---
Indulge in your '90s nostalgia this Sunday, February 11, with the Gin Blossoms as they celebrate the 25th anniversary of their first album New Miserable Experience with a stop at the Varsity Theatre. Doors open at 6 p.m. and tickets can be purchased here.
---
Spend Valentine's Day with nine-time Grammy award winner and "Queen of R&B" Mary J. Blige at the Raising Cane's River Center as part of her "Strength of a Woman" tour. The show starts at 7 p.m. and tickets can be purchased here.
---
LSU School of Theatre debuts its performance of the Tom Stoppard classic Arcadia this Wednesday, February 14. Directed by George Judy, the show will take place at the Shaver Theatre in LSU's Music & Dramatic Arts building at 7:30 p.m. Tickets are available here.
---
Tonight, February 8, at 7 p.m., Manship Theatre is showing the Oscar-winning Portuguese (with English subtitles) film Black Orpheus, a retelling of the myth of Orpheus and Eurydice set in Rio de Janeiro during Carnival. The showing is inspired and sponsored by West Baton Rouge Museum's Creoles du Monde exhibit, celebrating the diverse culture of Creole people beyond Louisiana. Tickets can be purchased here.
---
Jazz artist Tony DeSare, with three Top 10 Billboard jazz albums and nods from the CBS Early Show, NPR, and the Today Show, will be sharing his music with Baton Rouge Wednesday, February 14, at Manship Theatre. The show will begin at 7:30 p.m. and tickets can be purchased here.
---
The Baton Rouge Symphony Orchestra presents the Lamar Family Chamber Series II for Permutations of Three tonight, February 8, at 7:30 p.m. at the Old Governor's Mansion. Tickets can be purchased here.
---
This Sunday, February 11, join the Baton Rouge Gallery for its ARTiculate Artist Talk featuring four Baton Rouge Gallery members discussing their displayed works. This event is free to the public and begins at 4 p.m.
---
Tonight, February 8, the LSU Museum of Art will host a reception for its Bonjour | Au Revoir Surrealisme exhibition from 6 to 8:30 p.m. The event will feature a gallery talk by LSU art history professor Darius Speith on the fifth floor, followed by a sake tasting with Tsunami.