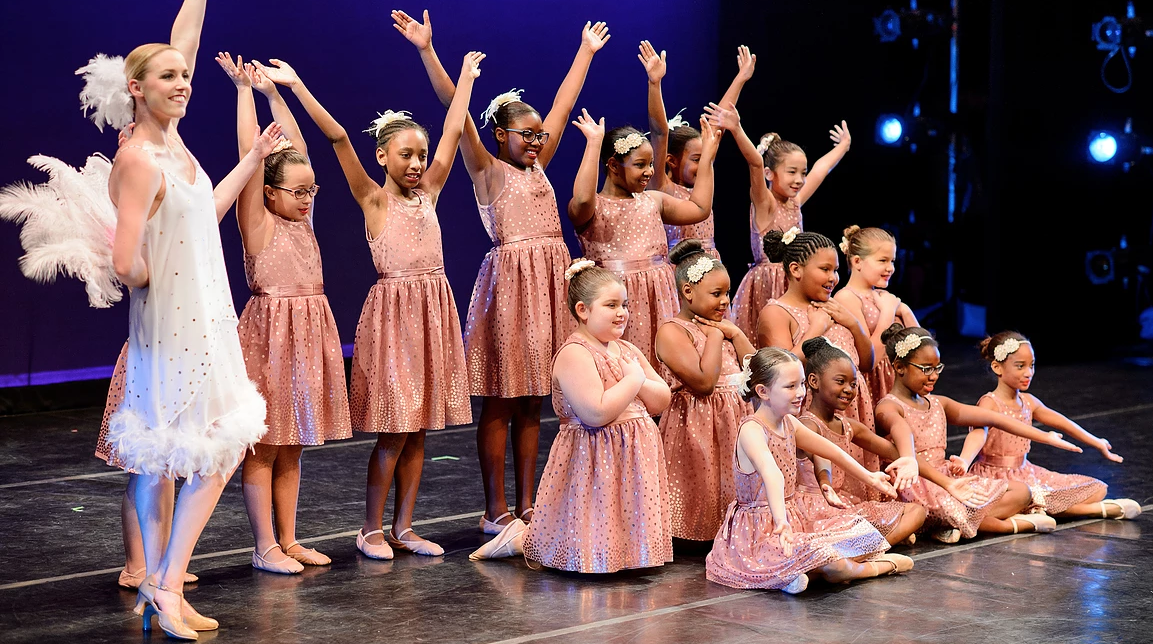 Arts around town: Of Moving Colors 'kicks it out' again, New Venture Theatre's new season, and more
Local contemporary dance company Of Moving Colors will present its 9th annual community performance, Kick It Out… With Love, at the Manship Theatre this Friday, January 26, at 7:30 p.m. and Saturday, January 27, at 2 and 7:30 p.m. With over 80 new local dancers and music by The Rat Pack and Motown Music, this performance brings together children and professionals in the name of community love. Tickets are available through Manship Theatre and can be purchased here.
---
Tonight, Thursday, January 25, New Venture Theatre kicks off its 11th season with a presentation of Dominique Morisseau's Great Recession drama, Skeleton Crew, at the LSU Studio Theatre at 7:30 p.m. Directed by Greg Williams Jr., the play will run through February 4. For a full schedule of performances and ticket information, visit newventuretheatre.org.
---
Tonight, Thursday, January 25, enjoy Art After Hours at the Louisiana Art & Science Museum from 5:30 to 7:30 p.m. The special event will explore the processes behind the creation of the exhibitions Alyce Simon: Atomic Art and The Art of Chaos & Order: Sam Losavio. For more information, visit lasm.org.
---
The closing reception for Tajreen Akter's exhibition Distractions at the Firehouse Gallery will be held tomorrow, Friday, January 26, from 6 to 8 p.m. Akter will be present to speak on her work and answer questions. This celebration is free and open to the public.
---
This Saturday, January 27, Baton Rouge Gallery will celebrate pop-surrealism with its 10th annual installment of the Surreal Salon Soirée. The colorful party serves as a reception for the annual Surreal Salon exhibition, which features the work of artists from five different countries and 19 states. In addition to costumes, live music, drinks and more, the "Best in Show" piece will also be chosen by guest judge Ron English and announced at the party. For tickets, visit the event page here.
---
This Friday, January 26, and Sunday, January 28, LSU Opera will present David T. Little and Royce Vavrek's Dog Days, which tells the post-apocalyptic story of a family in the United States amidst a raging war. Directed by Dugg McDonough and conducted by Michael Borowitz, this performance will not only engage the audience, but expand the boundaries of collegiate opera. Tickets for both shows are available here.
---
LSU's annual Concert Spectacular will feature wall-to-wall musical performances this Saturday, January 27, at 7:30 p.m. The showcase, set for the LSU Union Theater, will highlight student and faculty talent, along with the local Kids Orchestra performing a piece written especially for them by LSU music professor Bill Grimes. With a theme of "Dream Makers," the event will feature choirs, orchestral music and much more. Find out more here.
---
LSU School of Art visiting lecturer Ron English will be at LSU Museum of Art this Sunday, January 28, from 2 to 3 p.m. to discuss his work, which will be on display through March 2018. English will be speaking specifically about a banner he designed to correspond to his "Delusionville" project. For more information, visit lsumoa.org.
---
Get a final glimpse of Louisiana Art & Science Museum's The Red That Colored the World exhibition, which will conclude next Wednesday, January 31. This colorful display features everything from textiles to sculpture to manuscripts, all bearing the seductive and intriguing color red.
---
Manship Theatre's trivia and debate game show "Trivial Objections" returns this Saturday, January 27, at 8 p.m. Local comedians will come together in a battle of the wits at the Hartley/Vey Studio Theatre. Tickets can be purchased here.
---
Next Tuesday, January 30, Manship Theatre will host its annual International Guitar Night. Hosted by Germany's Gypsy Jazz legend Lulo Reinhardt, the event will feature unique sounds from Canadian contemporary sensation Calum Graham, Polish classical composer and performer Marek Pasieczny, and America's own Michael Chapdelaine. The event begins at 7 p.m., and tickets can be purchased here.
---
Next Thursday, February 1, at 6 p.m., the West Baton Rouge Museum is hosting Rum Revelry, a masquerade party to celebrate the opening of the Creole du Monde exhibit. In addition to the artifacts, portraits and more that will be on display as part of the Creole culture exhibit, the party will also feature Carnival costumes, a performance by New Orleans' Casa Samba, as well as rum tasting with Cane Land Distillery. For tickets, visit the event page here.
---
Delve into five millennia of traditional Chinese culture through song and dance with the acclaimed show Shen Yun at the Raising Cane's River Center January 30 and 31. The vibrant performance features Chinese dance and traditional costumes as well as original music and scenographical effects. Tickets are available through the River Center box office.