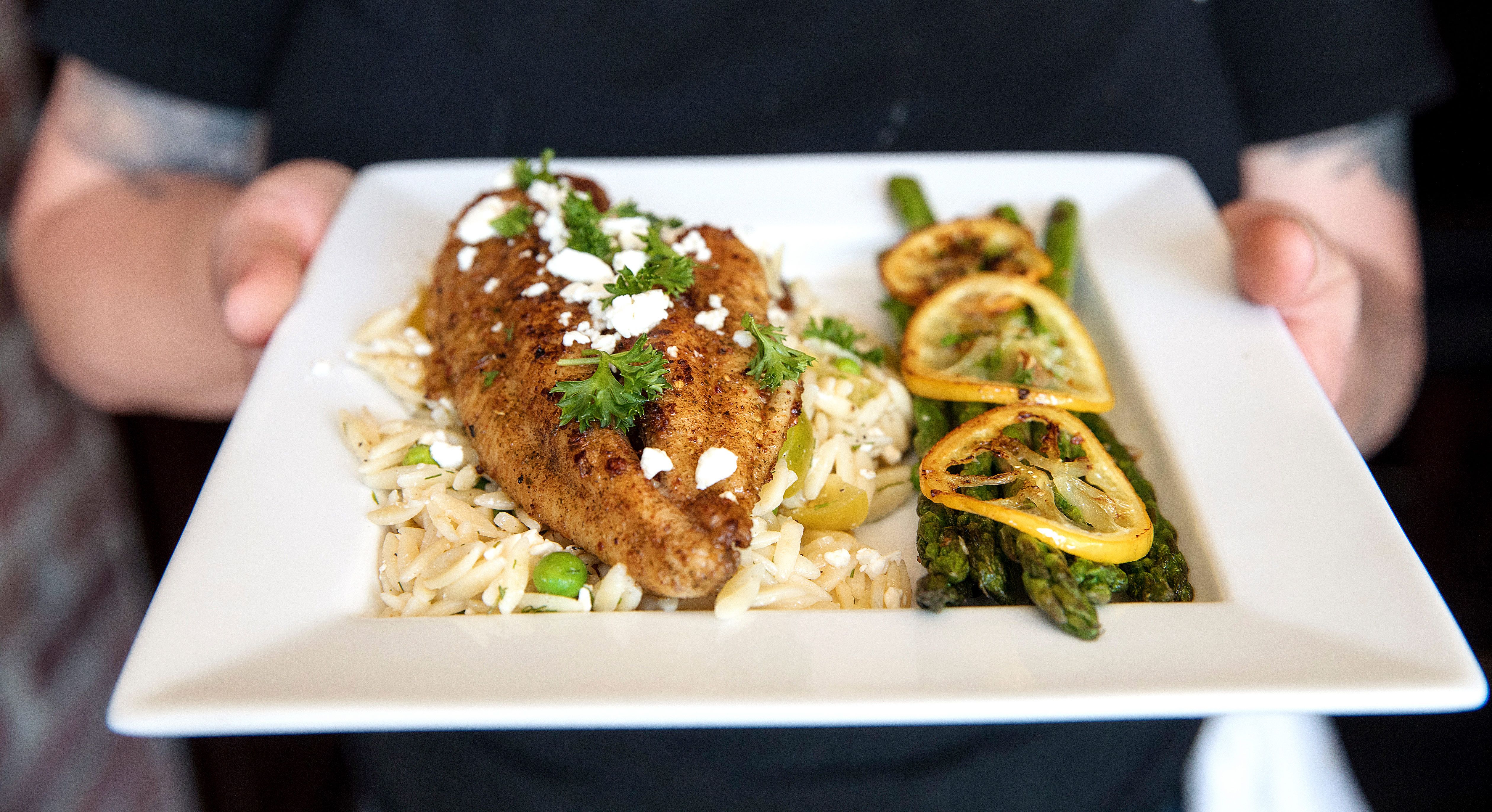 Arts around town: Learn the 'four Ps' at LASM, New work by Beth Welch, and more
Each Monday for the rest of July, Jamie Brown and Sydney Hawkins of BouillaBabes Catering will be taking over lunch hour at the Louisiana Art and Science Museum for Four Ps on a Plate discussions starting at 11:30 a.m. Each presentation will explore the topics of preparing, pairing, plating, and photographing food to help elevate the parties and Instagrams of attendees. For more information on the classes, visit the event page here.
---
The recent work of artist Beth Welch is on view at the Firehouse Gallery now, July 5, through August 3. Welch's oil paintings invite the audience into her own personal struggles and triumphs, while also inviting each individual to delve into their own life, through the metaphor of a boat and water. A reception will be held at the gallery for the exhibition on Friday, July 13, from 6 to 8 p.m. For more information, visit the event page here.
---
Next Tuesday, July 10, the East Baton Rouge Parish Library is hosting a Paraguayan harp concert featuring Nicolas Carter at the Main Library at Goodwood for children at 2 p.m. and adults at 3 p.m. Combining Latin American harp music with storytelling and humor, Carter will present a unique and engaging show. For more information, visit ebrpl.com.
---
The Baton Rouge Arts Market is back this Saturday, July 7, from 8 a.m. to 12 p.m. at 5th and Main streets. The monthly market is held in conjunction with the Red Stick Farmers Market and aims to connect local artists with the community by giving them a space to showcase their work as well as a platform through which to make bonds with buyers. For more information, visit the event page here.
---
Starting today, July 5, the Old State Capitol is delving into the Golden Age of print journalism with an exhibition titled Lines with Power and Purpose: Editorial Cartoons. On display will be over 50 original editorial cartoons that sought to address political issues throughout the first half of the 20th century. The exhibition will be open through September 29.
---
Curtis Pierre, also known as the Samba Man of New Orleans, will be making stops at East Baton Rouge Parish Library branches throughout the city during the month of July for presentations of his show The World of Percussion. The musical presentation will showcase drum families from around the world while delving into ancient cultures. For a full schedule and registration, visit ebrpl.com.
---
Tonight, July 5, from 6 to 9 p.m. is the opening reception for Baton Rouge Gallery's newest exhibition, which features the work of Mary Lee Eggart, Michael W. Howes and Amy James. In addition, this Sunday, July 8, Howes and James will be at the gallery to talk art and inspiration at an ARTiculate Artist Talk starting at 4 p.m. The July exhibition will be on display at the gallery through July 26. For more information, visit the event pages here and here.
---
Monday, July 9, through Friday, August 3, the Arts Council of Greater Baton Rouge is offering summer arts classes for adults, on topics ranging from dance and filmmaking to drumming and printmaking. A full schedule of classes is available here, along with details about instructors, times and cost.
---
The Capitol Park Museum will present another installment in its Lunchtime Lagniappe series next Wednesday, July 11, starting at 12 p.m. The talk will feature Ursula Emery McClure, an A. Hays Town professor in the LSU School of Architecture, as she discusses Fort Proctor and its relevance to the topic of ecological changes in the coastal environment. For more information, visit the event page here.
---
Every Tuesday and Thursday throughout July, the Baton Rouge Zoo is hosting Twilight Tours from 6 to 7:30 p.m., during which guests can experience the zoo in a whole new way through a narrated ride across the grounds, an animal encounter at the Wildlife Safari Theatre, and an evening snack. To register, visit the event page here.