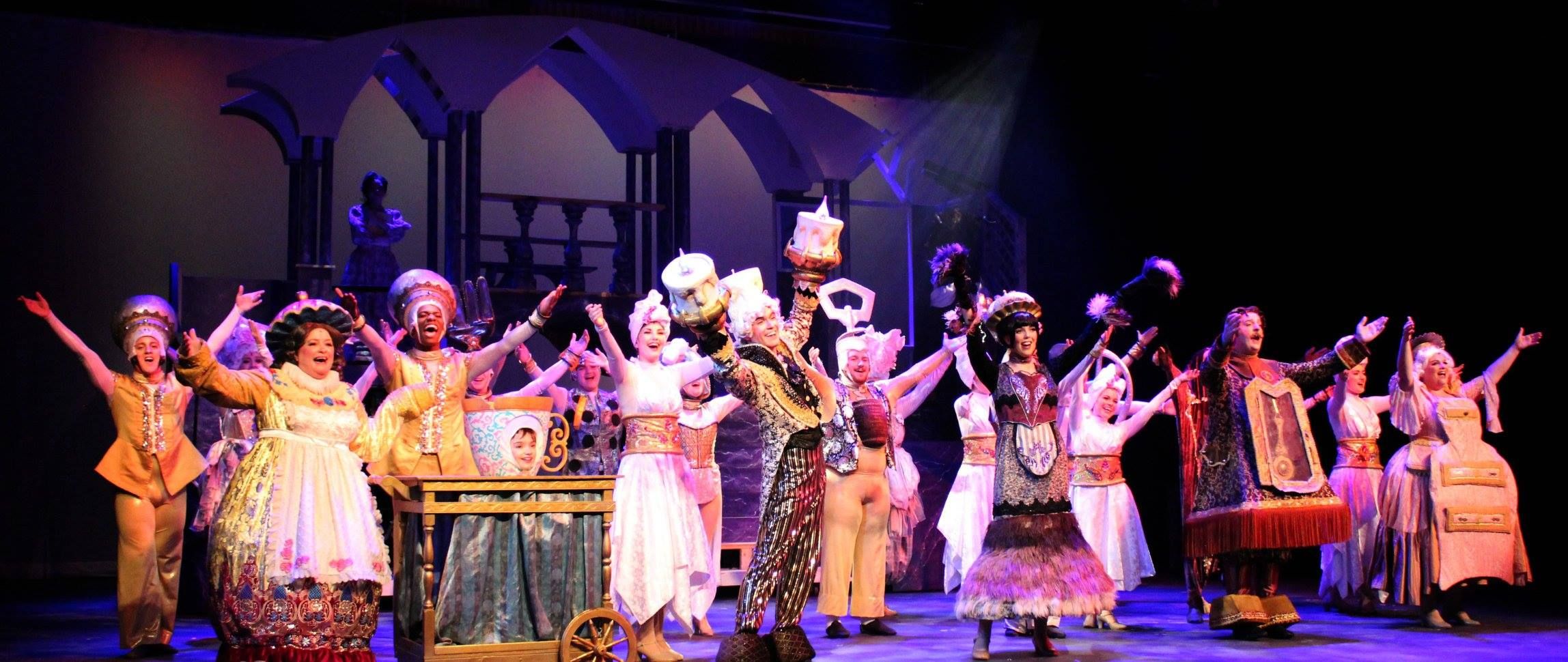 Arts around town: Be their guest at Theatre BR's 'Beauty and the Beast,' Learn to create abstract landscapes at BR Gallery
A look at art-related events in the area:
---
It's a tale as old as time: The stage version of the Disney classic Beauty and the Beast will open at Theatre Baton Rouge tomorrow, Friday, June 9. Though the show was originally scheduled to close on June 25, due to demand, the organization has just announced that two additional shows have been added to the lineup on June 30 and July 1. As part of a fundraiser benefitting Volunteers in Public Schools, anyone purchasing special $40 tickets for the June 14 show through VIPS can enjoy a festive reception serving hors d' oeuvres and complimentary beverages before curtain rises at 6:30 p.m. and during intermission.
---
Join artist April Hammock for an abstract art class at Baton Rouge Gallery this Saturday, June 10, from 9 a.m. to noon. Hammock will introduce various methods of abstracting landscapes using acrylic paints. The class is for individuals 18 years or older, and all materials will be provided. Register online.
---
Wonderlust, a photography and film exhibition created by Aaron and Jency Hogan, will be on display at Manship Theatre through July 31. The collaboration includes photos from Iceland, Cuba, Italy and more, as well as four short films that will be presented July 14. Visit manshiptheatre.org for more details. View film trailers at jencyghogan.com.
---
The Baton Rouge Civil War Round Table will host a two-day symposium this weekend, June 9 and 10, at Drusilla Seafood Restaurant and Catering. Several guest speakers will discuss a variety of topics, tying in the weekend's overlying theme, "War in the West: Splitting the Confederacy." Meet and greet speakers Friday night from 6:30 to 9 p.m.; live period music from Jim and James Linden Hogg, hors d'oeuvres, and drinks will be included. Saturday's festivities include book and relic vendors, a silent auction, complimentary food and drinks and more. Doors open at 8 a.m., and the event winds down at 5 p.m. Seating is limited. Learn more at brcwrt.com.