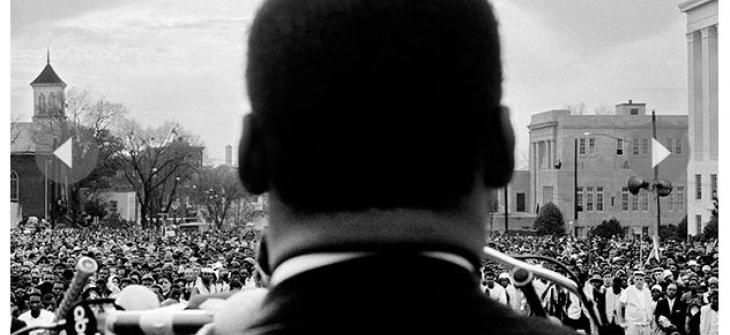 Arts around town: Find out whodunit at Theatre BR, See MLK photos at Old State Capitol, and more
Theatre Baton Rouge's newest production, Baskerville: A Sherlock Holmes Mystery, opens tomorrow, Friday, January 19, and will run through February 4 with 7:30 p.m. performances Thursdays through Saturdays and 2 p.m. performances Sundays, with an additional 2 p.m. performance on Saturday, January 27. The comical play follows Sherlock Holmes as he works to crack a case featuring five actors portraying more than 40 characters. For tickets, visit theatrebr.org or call 225-924-6496.
---
Next Tuesday, January 23, the Louisiana Old State Capitol is commemorating the 50th anniversary of Dr. Martin Luther King, Jr's assassination in in 1968 with the opening of the new exhibit Freedom Journey: Remembering Martin Luther King Jr. The exhibit features iconic photographs by Stephen Somerstein documenting King, his activism and his influence. The show will be on view through April 14, 2018.
---
This Saturday, January 20, at 11 a.m., the Zachary Branch Library will host a traditional folk performance by the Lagniappe Dulcimer Society. The event is free and open to the public. For more information, visit ebrpl.com.
---
Louisiana's Old State Capitol is celebrating the 50th anniversary of CODOFIL (Council for the Development of French in Louisiana) by featuring an exhibit with bilingual texts, images and objects representing the organization's work and elements of Louisiana's French culture. The exhibit opens on Tuesday, January 23, and will remain open until December 15, 2018.
---
LD Linens & Decor is hosting an Annie Sloan Chalk Paint class next Saturday, January 27, from 9 a.m. to 12 p.m. With only 10 spots available, call 225-246-2671 to reserve your spot.
---
Please call to verify all events before attending.