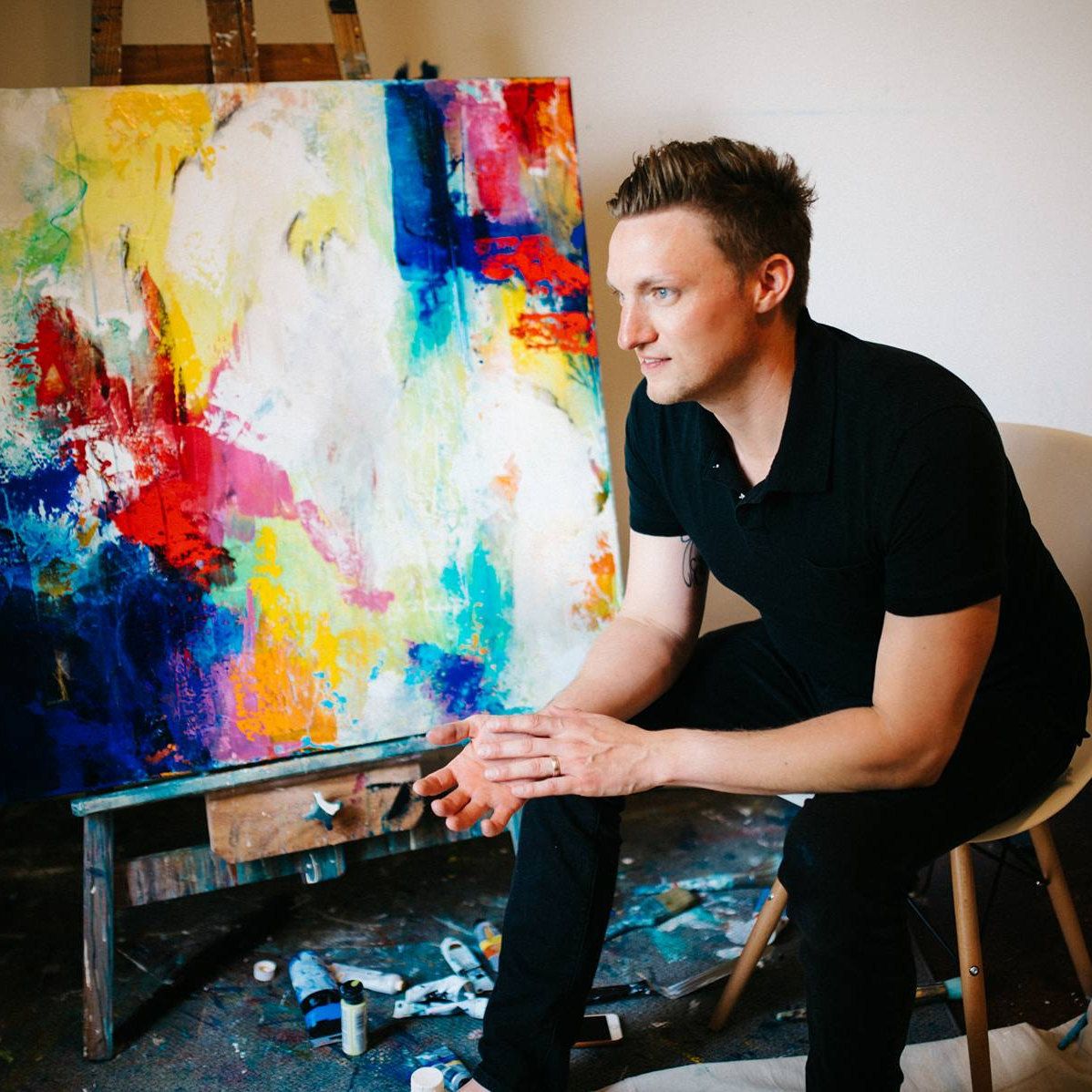 Arts around town: Chad Schoonmaker paintings at Manship, New Venture's hilarious new feature, and more
A look at art-related events in the area:
---
Manship Theatre is hosting the opening reception for a new exhibit on the works of Chad Schoonmaker tonight, Thursday, Aug. 24, from 6 to 8 p.m., in the Jones Walker Foyer. Schoonmaker's work makes use of intense color and airy, subtle abstraction. The exhibit will continue until Nov. 19.
---
Opening tomorrow, Friday, Aug. 25, and running through Aug. 27, New Venture Theatre presents the comedy, "The Nacirema Society Requests the Honor of Your Presence at a Celebration of Their First One Hundred Years," to close out their 10th successful season. The play, written by award-winning playwright and author Pearl Cleage, tells the hilarious story of the drama-riden introduction of six African-American debutantes on the 100th anniversary of the Nacirema Society of Montgomery, Alabama. Directed by Greg Williams Jr., the play will take the stage at the LSU Studio Theatre. For tickets, visit nvtarts.org.
---
Put a spin on your Sunday routine and explore the studio of contemporary artist and professor Kelli Scott Kelley on Aug. 27. Hosted by LSU Museum of Art, the event will start with drinks at City Pork Deli and Charcuterie at 1 p.m., followed by a tour of Kelley's studio. Join LSU Museum of Art's Contemporaries group and RSVP for this event online here.
---
Next Tuesday, Aug. 29, is Artist Appreciation Day at Charles Lamar Jr. YMCA, thanks to its Connections Program, which aims to bring artists and the community together. The Arts Council of Greater Baton Rouge encourages people of all ages to drop in from 11:30 a.m. to 12:30 p.m. to view the work of Danielle Childers, Jonathan Brown a.k.a. "SkinnyDope," DIVA Art by Kay Miller, and Samantha Prather.
---
Elizabethan Gallery is hosting a reception for the Associated Women in the Arts annual show, titled 200 Years of the Red Stick, at the gallery tonight, Thursday, Aug. 24, from 5 to 8 p.m. Enjoy work in a variety of mediums, including, pastel, oil, pencil, and charcoal, as well as a mixed-media collaboration by artists Lynn Washauer and Jane Flowers. All art in the show is for sale and will hang until Sept. 30.
---
As part of Baton Rouge's bicentennial celebrations, the Office of Cultural Development is hosting four Baton Rouge Traditions project panels. The first panel, "How We Worship and Diversify," is taking place Wednesday, Aug. 30, from 6 to 8 p.m. at the newly renovated Mid City Ballroom. Several local faith leaders, including Rabbi Jordan Golson and Dandina Rao, will head the panel and lead spirited discussions on the relationship between faith and diversity in the Baton Rouge area. There will also be a Hindu puja demonstration, drumming by Dandina Rao and Ramnik Modha, and a performance of Negro spirituals. This event is free. Look for updates on the other panels in our upcoming newsletters. Find out more information on the Baton Rouge Traditions program by visiting the Louisiana Folklife website.