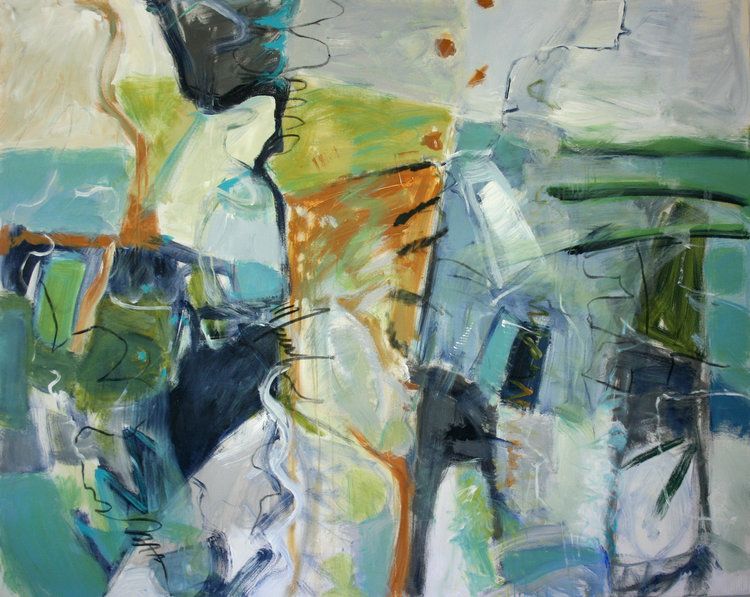 Arts around town: Carolyn Busenlener at Manship Theatre, Baton Rouge Irish Film Festival, and more
Taking her audience on a trip through her own mind and emotions, the work of artist Carolyn Busenlener in her newest exhibition In My Mind's Eye will be on display starting today, July 26, in Manship Theatre's Visual Arts Gallery. Through September 24, the colorful and expressive mixed-media pieces will be open to the public. In addition, a free reception will be held tonight starting at 6 p.m. in celebration of the exhibition and its artist. For more information, visit the event page here.
---
The Baton Rouge Irish Club is presenting its 10th annual Baton Rouge Irish Film Festival this weekend, July 27 and 28, at Manship Theatre. Showcasing five full-length films, as well as plenty of short films, music and more, the weekend's festivities are a full immersion into Irish culture and creativity. For a complete schedule and ticket information, visit the event page here.
---
This Friday, July 27, the Baton Rouge Gallery is continuing its Movies & Music on the Lawn series with local band Hydra Plane performing alongside the 1920 film "The Mark of Zorro," which stars Douglas Fairbanks and Noah Beery in the adventure-turned-romance. Tickets for the show are available here.
---
To end the summer on a high note, the East Baton Rouge Public Library is hosting Teen End of Summer Reading Parties at branches across Baton Rouge starting next Wednesday, August 1. The parties will feature games, prizes and snacks. For a full schedule and more information, visit ebrpl.com.
---
Tonight, July 26, at 6:30 p.m., The 821 Project is hosting a free poetry workshop at the Bluebonnet Regional Branch Library. With the title Reclaiming Our Narratives, the class aims to unite and empower the community through the creative outlet of poetry. For more information, visit the event page here.
---
Performing artists of all styles from circus arts to acrobatics to dance will converge on The Brown-Holt Chapel Arts Center at The Dunham School this Saturday, July 28, for two performances of INTENSIFY, a multi-dimensional, multi-media concert event. For tickets and more information, visit the event page here.
---
Lucas + McKearn is hosting a Sip & Shop with artist Elaine Gleason next Thursday, August 2, from 3 to 7 p.m. Inspired by everything from nature to the metaphysical, Gleason's work is soft but striking. In addition to the exhibition, select lighting will be 60 to 80% off during the event.
---