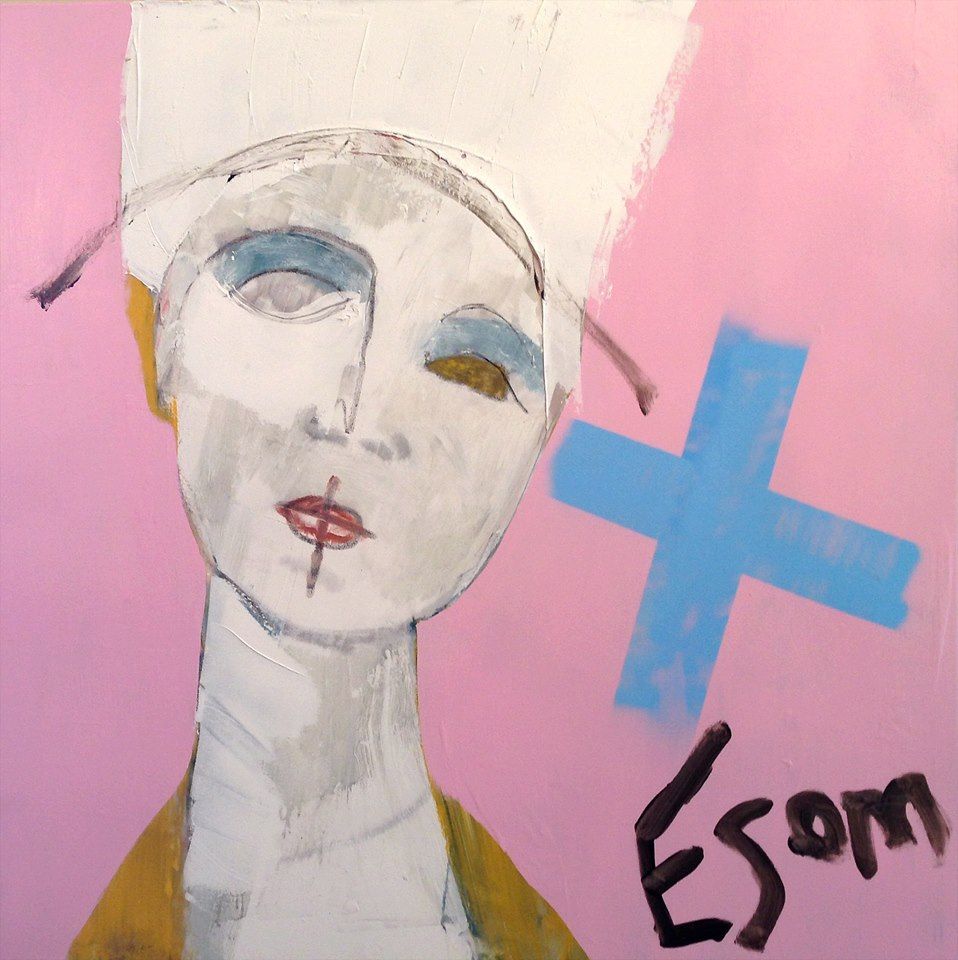 Arts around town: Artist Tony Mose's give-back night, 'Slang Aesthetics' at LSU MOA, and more
Join artist Tony Mose and his wife Tracey tonight, March 8, in their home, for a night of art and philanthropy featuring Mose's new works, with 30% of all proceeds going to Baton Rouge Emergency Aid Coalition. Mose's expressive paintings and sketches combine bold colors with intricate shapes to tell the stories of both his life, as well as that of those around him. The event will begin with a preview from 2 to 6 p.m., followed by music and cocktails from 6 to 9 p.m. The Mose home is located at 7707 Bluebonnet Blvd., #427, in Perkins Rowe. For more information, visit esomart.com.
---
The LSU Museum of Art is opening its newest exhibition, Robert Williams: Slang Aesthetics, today, March 8, with a reception from 6 to 8:30 p.m. featuring  a gallery talk with the artist as well as hors d'oeuvres. The exhibition, which will be on display through June 17, includes more than 30 oil paintings that comment on culture and society through Williams' characteristic "lowbrow" and imaginative imagery. For more information about the exhibition and reception, visit lsumoa.org.
---
In conjunction with Slang Aesthetics, the LSU Museum of Art and Manship Theatre will show the documentary film Robert Williams: Mr. Bitchin' this Sunday, March 11, at 2 p.m. The film explores American counterculture through the lens of the art-turned-movement of Robert Williams.
---
Tonight, March 8, Christian Youth Theatre will present Disney's The Little Mermaid at the LSU Claude L. Shaver Theatre at 7 p.m. The children's performing arts organization will host presentations of the classic Broadway-style musical through Sunday, March 11. For tickets, visit cytbatonrouge.org.
---
Theatre Baton Rouge has two productions starting this week, with Much Ado About Nothing opening today, March 8, and Cabaret opening tomorrow, March 9. Part of the Young Actors Series, the disco-inspired adaptation of Shakespeare's Much Ado About Nothing will run through March 11, with performances in the Studio Thursday through Saturday nights at 7:30 p.m. and Sunday afternoon at 2 p.m. On the Main Stage, the TBR cast will present the Tony Award-winning favorite Cabaret through March 25, with performances Thursday through Saturday nights at 7:30 p.m. and Sundays at 2 p.m., as well as a matinee performance on Saturday, March 17, at 2 p.m. For tickets, visit theatrebr.org.
---
Louisiana Art & Science Museum will continue its mission to inspire a new generation of innovators with its fifth annual Engineering Day this Saturday, March 10, from 10 a.m. to 3 p.m. Bigger and better than ever, this event aims to not only offer fun activities, but to spark curiosity through interactive exhibitions in nanoscience, medical physics, chemistry and more. Activities are included in the price of museum admission. For more information, visit lasm.org.
---
Knock Knock Children's Museum will continue its Creatives in Residence series this Saturday, March 10, with a bowl-making workshop led by artist Therese Knowles. The workshop is free with the price of admission; however, registration is required.
---
For the next two weeks, Baton Rouge Community College will be hosting its 10th annual Arts Fest, with events ranging from demos to lectures to performances across the school's three campus locations. The event will kick off with a breakfast on the Mid City campus Monday, March 12, and will end with the Mid City Jazz Festival on Friday, March 23. For a full schedule, visit the event page here.
---
This Saturday, March 10, at 2 and 6 p.m., Manship Theatre will host the second annual Club Cabaret performances at the Hartley/Vey Studio Theatre. Showcasing performers ages 10 to 18, the show will feature music from a wide array of Broadway favorites, all performed in a cabaret setting. Tickets are available through the Manship Theatre box office.
---
The West Baton Rouge Museum's new exhibit, Fait a la Main: The Acadian Handicraft Project, is on display now at the museum's gallery. An initiative begun in 1942 at LSU to facilitate the preservation of French language and culture in our state, the project features traditional Acadian-made crafts and textiles from all over the state. The exhibit will be on display through August 5.
---
This weekend, March 10 and 11, celebrate the Lagniappe Dulcimer Society's 20th anniversary at the West Baton Rouge Museum during the Lagniappe Dulcimer Fete. The festival will feature workshops, the Louisiana State Dulcimer Championship Competition, concerts and jam sessions. The festival will run from today, March 8, through the morning of  Sunday, March 11, after a last morning gospel jam.
---
On Friday, March 9, Louisiana Art & Science Museum will present Courtney Egan's projection-based art exhibit exuding the flora and fauna of New Orleans. Dreamcatchers is characterized by its unique take on botanical art, a perspective that invites the viewer to participate in motion-activated videos. The exhibit will remain on display through June 10.