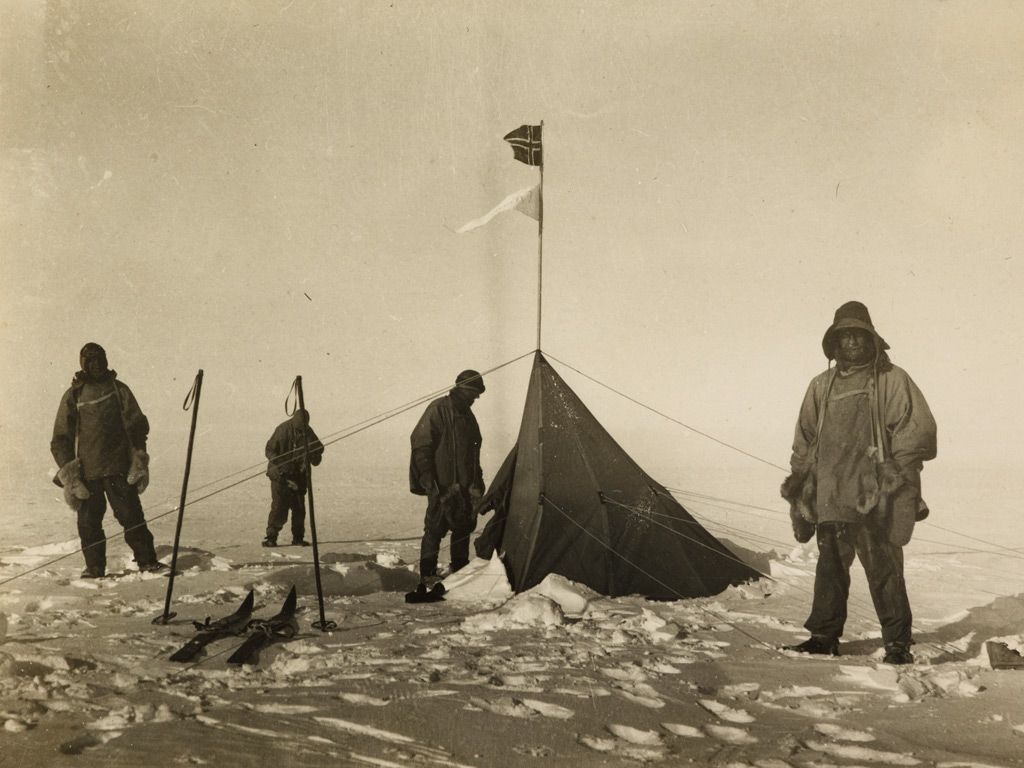 Arts around town: Antarctic art show flurries into LSU Blackbox, Say hello to 'Bye Bye Birdie,' and more
A look at art-related events in the area:
---
A unique art show celebrating the historical beauty of the world's coldest continent will show at LSU's Hopkins Black Box Theatre today, Thursday, March 16, through Sunday, March 19. Largely the work of two LSU professors who spent most of January and February 2015 working in Antarctica on an interdisciplinary National Science Foundation Artists and Writers project, the result, Perspectives of Vision: Antarctica, recreates modern versions of some of the most iconic photography of the continent taken over 100 years ago. Using specialized artistic techniques, professors Patricia A. Suchy and Vince LiCata have created high-definition, extreme slow-motion "video portraits." Viewing the show is by reservation only, with time slots starting at 7:30 p.m.; make reservations here.
---
Theatre Baton Rouge will begin its run of Bye Bye Birdie today, Thursday, March 16, at 7:30 p.m. This legendary rock 'n' roll musical, set in 1958, was inspired by Elvis Presley and his famous draft notice into the Army in 1957. Originally performed on Broadway in 1960, the show tells the story of fictional rock sensation Conrad Birdie, whose sudden drafting into the Army—and thus his potential drop in the charts and hearts of teenage girls everywhere—throws his manager, Albert Peterson, into panic. But when Peterson hatches a publicity stunt in the small town of Sweet Apple, things really start to get interesting. The show will run through Sunday, March 26. Get showtimes and tickets at theatrebr.org.
---
The Gallery at Manship Theatre will host an opening reception for its newest art exhibition this Friday, March 17, from 6:30 to 8:30 p.m. The exhibition, "Five Decades of Abstraction: A Retrospective," showcases the art of Robert Rector, who uses an abstract approach to represent the relationship between the environment and the human experience.
---
New Venture Theatre will continue its run of Dot today, Thursday, March 16, through Sunday, March 19, at the LSU Studio Theatre. The play tells the story of Dotty, an aging mother whose grown children return for the holidays, in a comedy about the struggle and power of love. Regular admission is $27, and student tickets are $10. Visit newventuretheatre.org for details and show times.
---
LPB will screen an encore presentation of Attakapas: The Cajun Story this Sunday, March 19, at 5:30 p.m. This immersive, multimedia stage show was recorded live at Manship Theatre and features Louisiana singer-songwriter, poet, cultural activist and environmentalist Zachary Richard. The show tells the story of the exile of the Acadian people from Nova Scotia and their journey to and settlement in the swamps of Louisiana.
---
Next Wednesday, March 22, the LSU Student Union Theatre—in partnership with Campus Life—will host "The Langston Hughes Project," a multimedia concert performance of Langston Hughes' jazz poem suite, "Ask Your Mama: Twelve Moods for Jazz," featuring the Ron McCurdy Quartet. Photographer Jenn Ocken will also have her "documentingBlues" photography collection on display until April 1, and anyone using her special discount code "documetingblues" will receive $7 off the Project's ticket price, as well as admission to a 5:30 p.m. reception in the LSU Student Union Gallery before the main performance at 7 p.m. For more information, visit as.lsu.edu/union-theater.
---
Tickets remain for the touring Broadway in Baton Rouge production of Chicago at the Raising Cane's River Center next Wednesday, March 22, at 7:30 p.m. The Prohibition-set musical acts as a satire of the celebrity criminal and tells a dark tale of murder and entertainment in the world of burlesque.