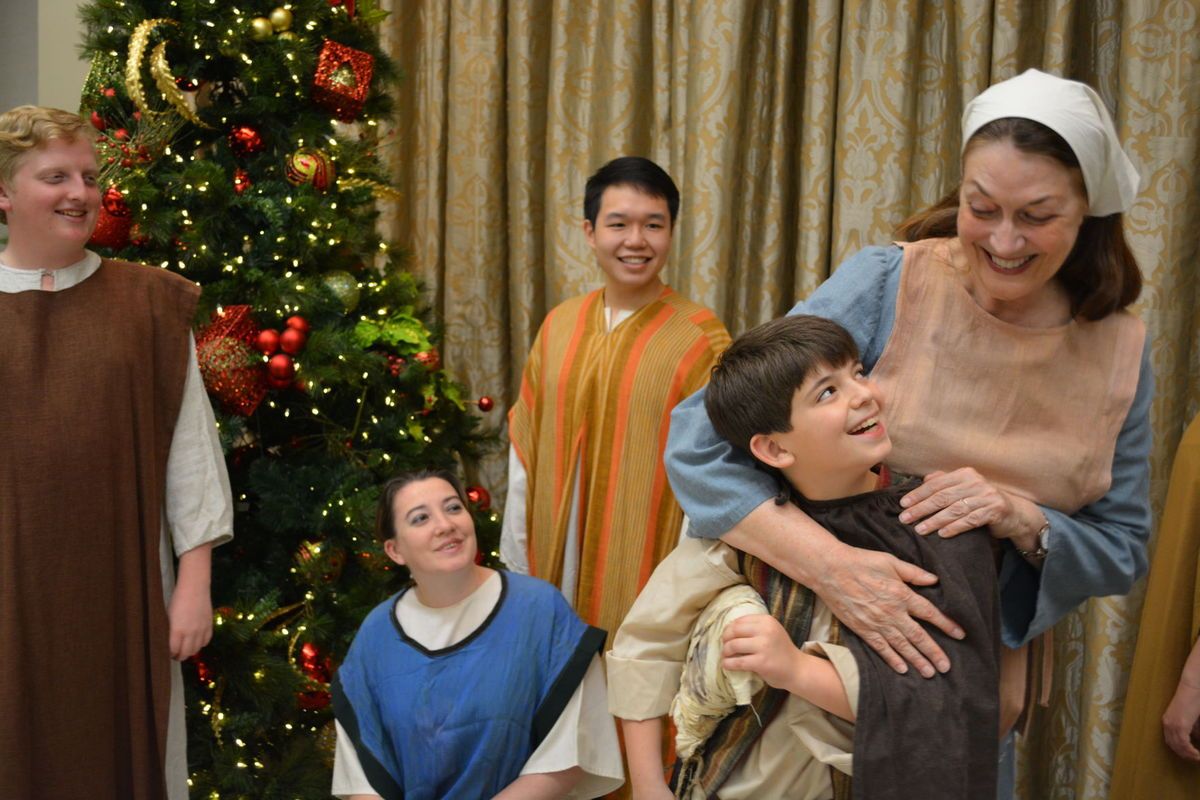 Arts around town: Opéra Louisiane's 'Amahl and the Night Visitors', George Bell jazz at Manship, and more
On Saturday, December 9, join Opéra Louisiane at the Church International for a performance of Amahl and the Night Visitors at 7:30 p.m. The classic opera traces the Christmas story back to the night of Jesus' birth as it follows the story of a crippled boy and his mother as they are visited by the Magi on their journey to the manger. In addition to a cast of veteran performers, the Saturday show will mark young Joey Roth's operatic debut as he plays Amahl. In the spirit of the season, all are encouraged to bring an unwrapped gift to the performance for a child in need. Tickets are available here.
---
Returning to the Manship Theatre for their sixth annual performance, George Bell and Friends will present An Evening of Holiday Jazz Sunday on Sunday, December 10, and Monday, December 11. The popular holiday show will also feature special guest vocalist Quiana Lynell, who has gained fame through her soulful voice. The two showings will each start at 7:30 p.m., with tickets available through Manship Theatre.
---
In conjunction with the West Baton Rouge Museum's exhibition of Over Here & Over There: Americans at Home and Abroad in World War I, the museum is hosting a lecture with West Baton Rouge docent Gary Ethridge as part of the Lunchtime Lecture Series. Admission to the lecture is free and open to the public.
---
Tomorrow, December 8, the Arts Council of Greater Baton Rouge will host a reception at the Firehouse Gallery for Phil Blackwell's exhibition Stool Sample, which explores the evolution of the toilet through ceramics. The reception will run through 6 to 9 p.m. and is open to the public.
---
Enjoy a Texas take on classic Christmas hits with Asleep at the Wheel at the Manship Theatre this Saturday, December 9. Starting at 7:30 p.m., the lighthearted concert will feature altered hits such as Swingin' Drummer Boy and Swingin' Silent Night from the group's Merry Texas Christmas Y'all album. Tickets start at $50 and are available through Manship Theatre.
---
The 66th annual Cortana Kiwanis Downtown Christmas Parade will roll this Saturday, December 9, at 5:30 p.m. through the streets of Baton Rouge's historic downtown. For more information, visit christmasinbr.com.
---
This weekend, December 9 and 10, Livingston's Tri-Parish Ballet will present The Nutcracker at the Suma Hall Community Center alongside members of the Orlando Ballet. Saturday's 6 p.m. performance is benefitting the Livingston Parish Food Bank, with admission set at one non-perishable food item. For more information on showtimes, visit odysseyacademyofdance.com.
---
Wednesday, December 13, join Manship Theatre in celebrating the release of Robert Ellis and Courtney Hartman's John Hartford tribute album, Dear John, which will be released December 9. Taking place in the Hartley/Vey Studio Theatre at 7:30 p.m., the concert will feature duets by the two singer-songwriters from their new album. Due to limited space, this event is standing room only. Tickets are available through Manship Theatre.
---
This Saturday from 4 p.m. to 8 p.m. Mid City Makers Market is reining in the holidays with its First Holiday Edition market featuring the work of local artists.
---
Tomorrow night, December 8, is the opening night for Theatre Baton Rouge's performance of the Charles Dickens' classic A Christmas Carol. The show will run every weekend until December 17 with Friday and Saturday performances at 7:30 p.m. and Sunday matinees at 2 p.m. Tickets can be purchased here.
---
In preparation for the New Year's Eve celebration, Red Stick Revelry is hosting a Champagne Stroll through downtown Baton Rouge Thursday, December 7, at 5:30 p.m. The tour will stop first at the Holiday Shop Hop, which features the work of many local artists, followed by a trolley ride to view the downtown lights complete with a glass of champagne. Throughout the tour, guests will have the chance to learn more about what's in store for Red Stick Revelry's New Year's Eve celebration. Tickets to the tour are $25 and available here.
---
Wednesday, December 13, Baton Rouge Succulent Company is starting a new holiday tradition with an Airplant Ornament Bar for guests to design one-of-a-kind holiday creations from a selection of terrariums and plants. While the individual elements of the ornaments are available for purchase, the event is free to attend and also features wine and snacks. For more information, visit brsucculentco.com.
---
Submit your art to Habitat for Humanity of Greater Baton Rouge for its 7th annual Repurposing with a Purpose: Annual Auction of Artful Creations from Recycled Items. Anything from jewelry and wall decor to folk artwork will be accepted, but must incorporate at least one item from the Baton Rouge habitat for Humanity Restore. The deadline to submit is March 10, and the auction will be held on Thursday, March 15.