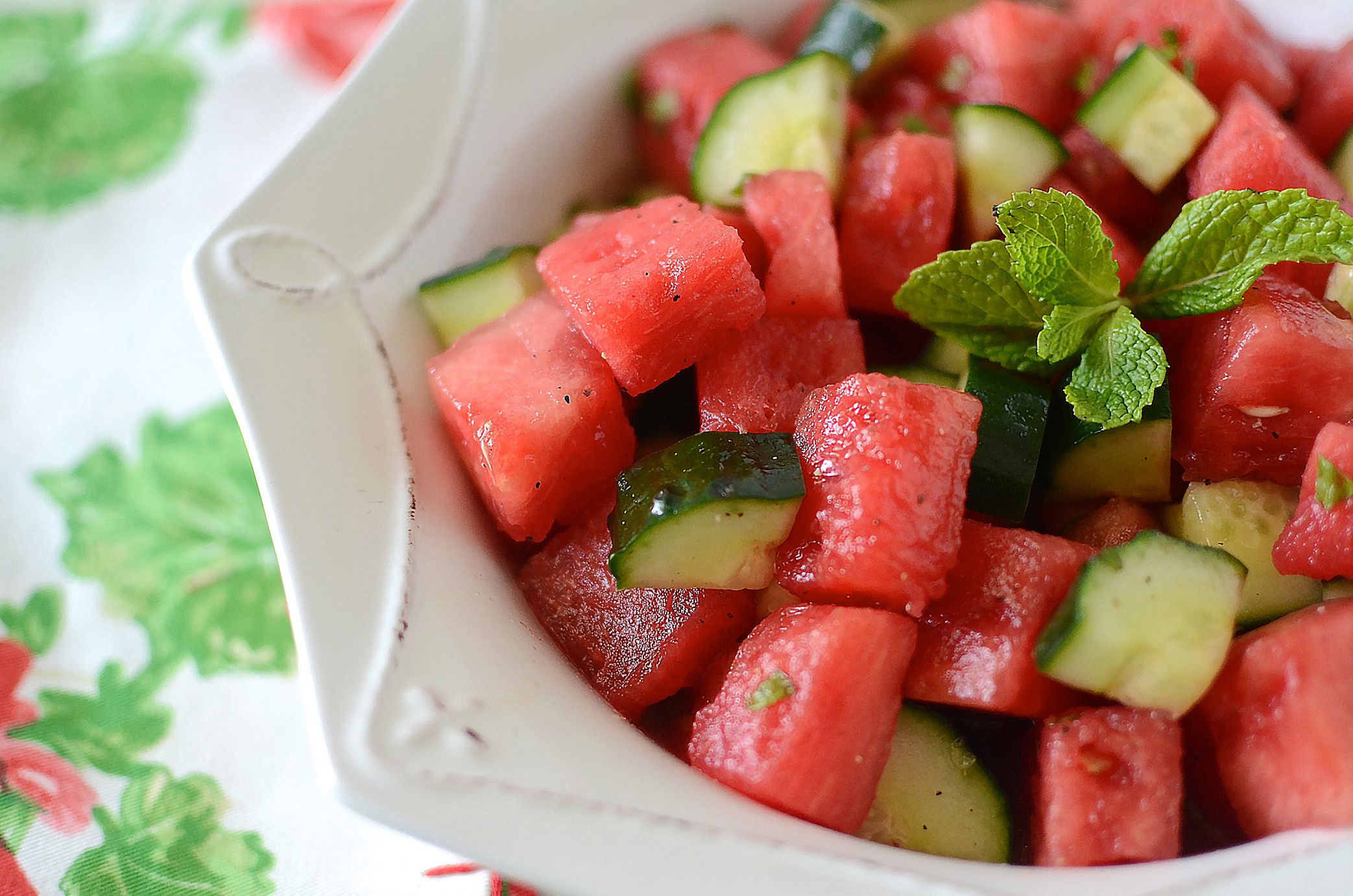 A sweet start to summer: Watermelon Mojito Salad
You may think that the combination of watermelon and cucumber is a bit of an odd one, but paired together they make a delicious and hydrating couple. Light, refreshing and a bit tangy, my Watermelon Mojito Salad is the perfect addition to summer barbecues and pool parties—celebrations for which our Louisiana heat forces us to get creative with recipes.
Speaking of getting creative, the Watermelon Mojito Salad and its accompanying watermelon-rind-turned-flower-vase are both found in my newest cookbook, Picnics, Potlucks & Porch Parties. The book features more than 150 of my favorite recipes and incorporates my love for entertaining and crafting, with 10 complete menu plans as well as tips and creative ideas. My goal with the new book is to inspire readers to get out from the comfort of our homes into our communities and our neighborhoods and to share meals with those with whom we share our lives.
On May 18, I'll be packing up my love for the South and traveling to QVC to debut Picnics, Potlucks & Porch Parties on In the Kitchen with David. I'll share the book details while demonstrating how easy it is to become an overnight hostess success. A quick trip to the craft store and a bundle of grocery-store flowers are truly all you need to breathe new life into outdoor entertaining preparations. It doesn't have to cost a fortune, and you don't have to have the best serving ware; it only matters how exceptional you make your guests feel.
I'll also show how to easily transform ordinary recipes into showpieces. Think meatloaf can't be gorgeous? What about boring chili? Rethinking the way you serve certain dishes will ensure that your potluck contributions will be the first to disappear.
Life is so much better when sharing a meal together!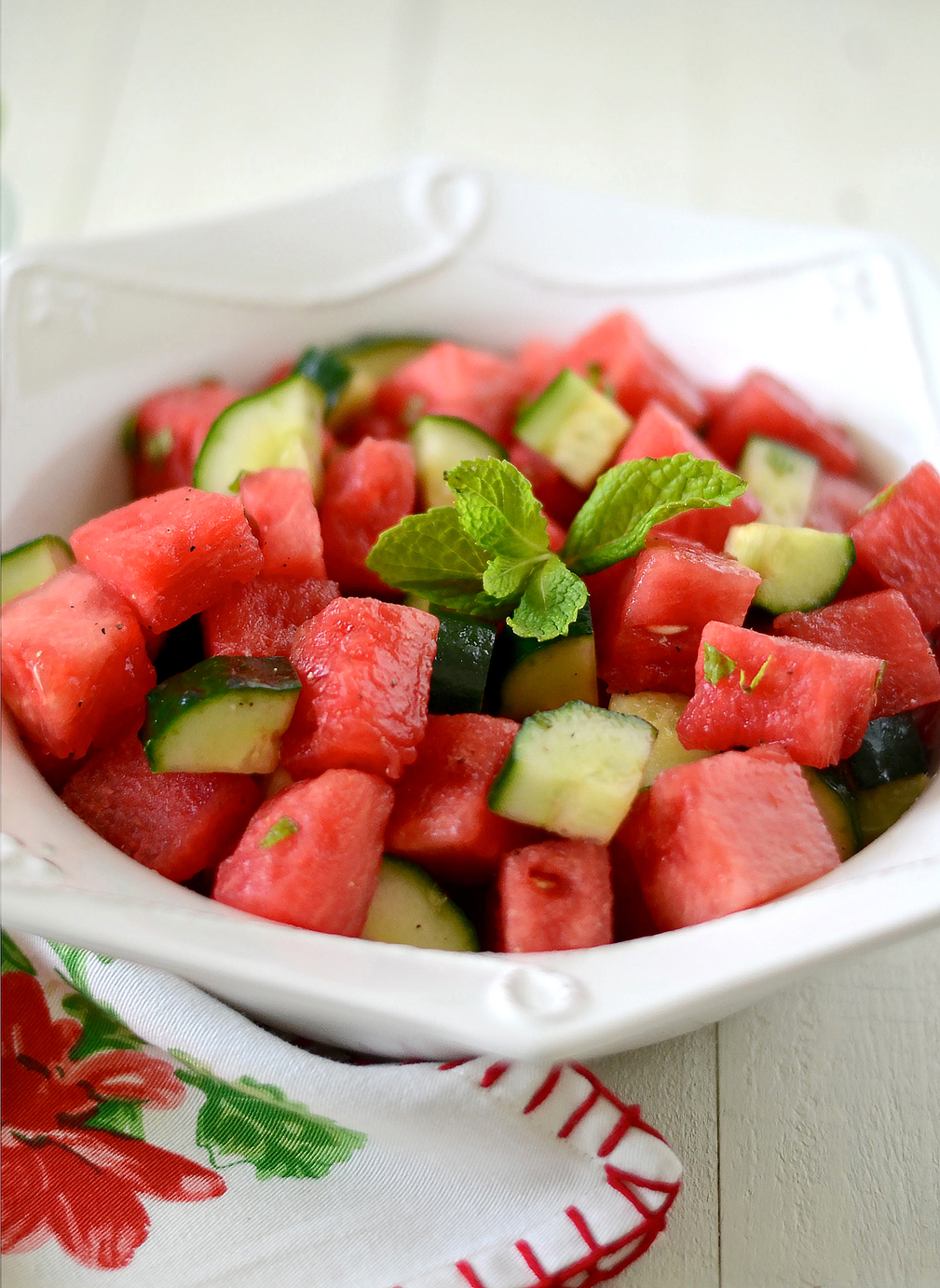 Watermelon Mojito Salad
6 cups cubed seedless watermelon
2 medium English cucumbers, halved, sliced
3 Tbsp. finely chopped fresh mint
1⁄2 cup fresh lime juice (about 4 limes)
2 Tbsp. extra-virgin olive oil
1⁄2 tsp. sea salt
1⁄4 tsp. pepper
Combine watermelon, cucumber and mint in a large bowl. In a separate bowl, whisk remaining ingredients together. Pour over salad, tossing
to coat.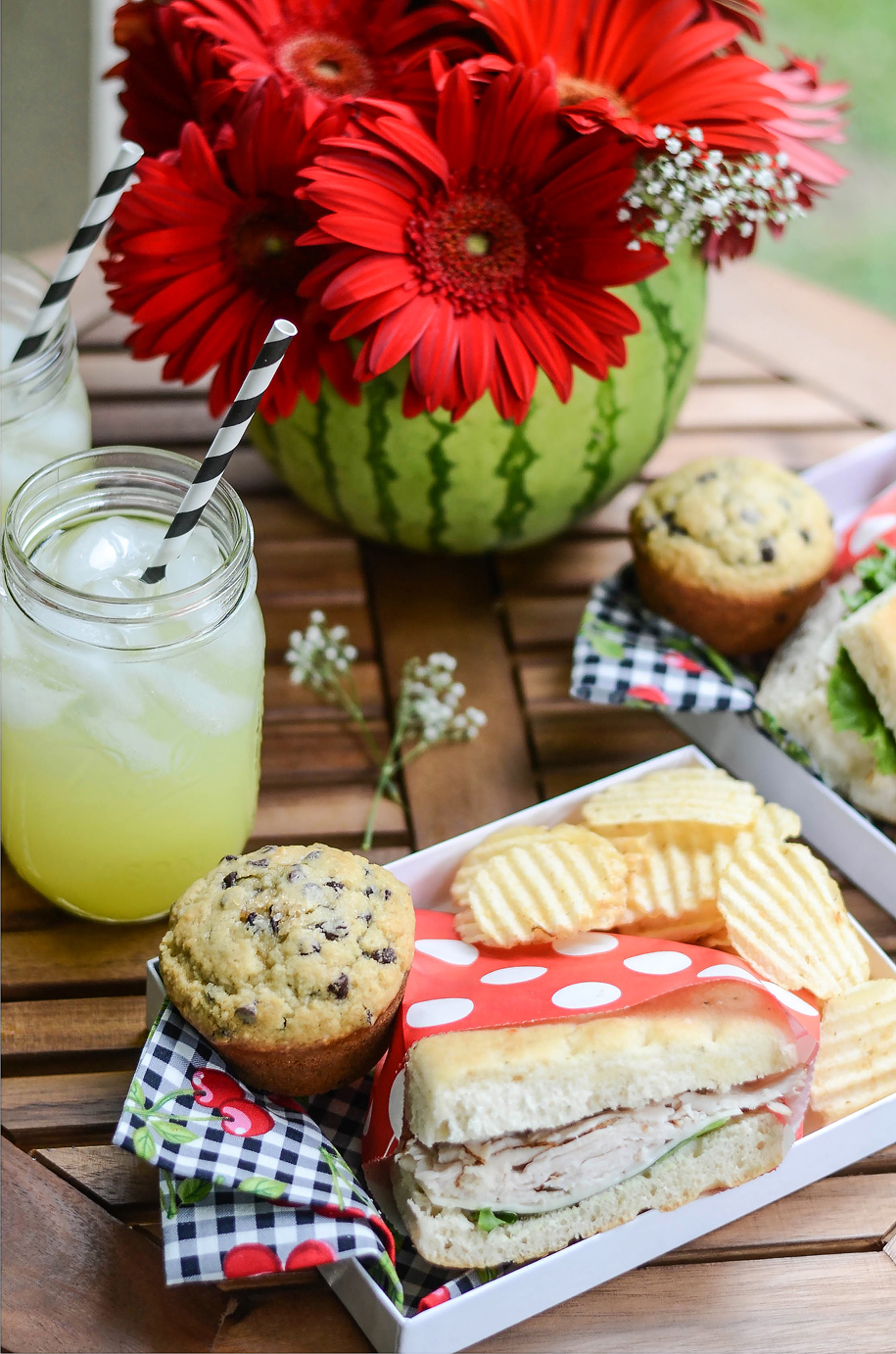 Watermelon Centerpiece
Don't toss the watermelon rind! Cut a thin slice off one end so it will stand up. Sit watermelon upright, and use a serrated knife to cut off the top of the watermelon, then run a cut along the inside. Scoop out watermelon to use in Watermelon Mojito Salad. Then fill the empty rind "vase" with flowers and use it as a sweet centerpiece.
---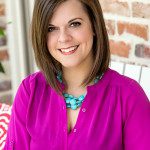 Aimee Broussard is a food blogger and author of The Traveling Apron Cookbook. For Picnics, Potluck & Porch Parties ordering information, tune in to QVC on May 18 or visit qvc.com. Sign up at aimeebroussard.com to be notified when the cookbook will be available locally.