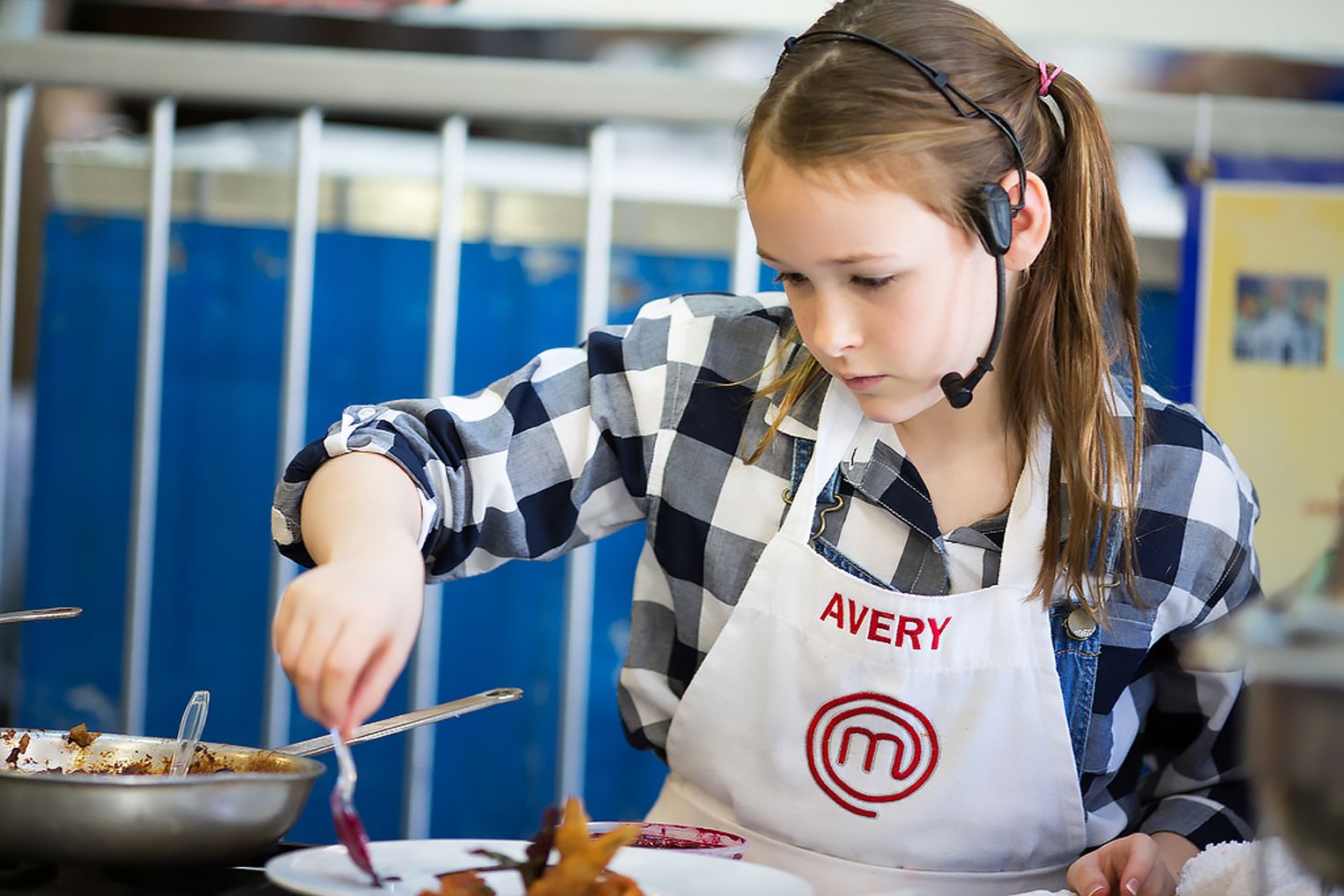 Star gazer: Catching up with young chef Avery Kyle
Spunky Avery Kyle took her culinary dreams to a national level while honoring her home state
---
Avery Kyle is in constant motion.
Again and again, she is attempting to snare a metal ring around a railroad tie spike during a game of Wallhooky at her home. Later, after her father asks her to please stop and sit down, she downgrades to rolling a billiard ball across the felted table.
With such energy, it is easy to see how the fourth-grade Episcopal School student dominated much of FOX's MasterChef Junior TV cooking competition.
Avery, 10, stands still, however, to answer serious questions about her future career, most certainly in the culinary arts.
Or in entertainment.
Or publishing.
Maybe all three.
"I want to do TV shows, and I also want to write a cookbook," Avery says. "I want to write a series for kids and a series for adults."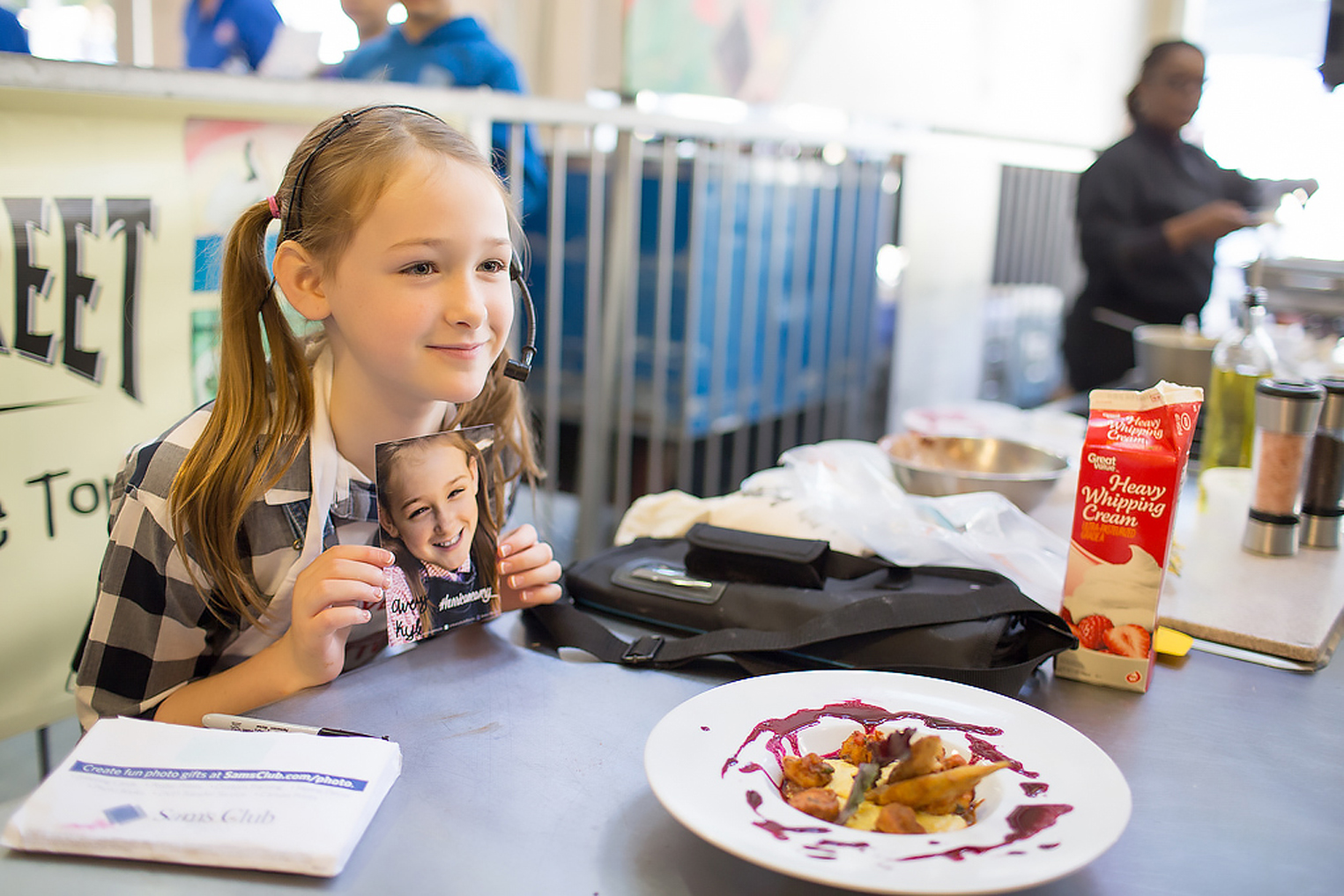 Avery is well on her way, after besting 22 other young home cooks ages 8 through 13 to place second in the competition behind 9-year-old Addison Smith during the show's finale, which aired Jan. 29.
For the final show, Avery cooked a Louisiana-inspired three-course dinner in under 90 minutes, per the requests of celebrity hosts and chefs Gordon Ramsay, Graham Elliot and Christina Tosi. Her meal began with cream of asparagus soup with smoked oysters and creole croutons, followed by lobster and crawfish étouffée with crispy okra, and finished with a strawberry and rhubarb shortcake with orange Chantilly cream for dessert.
While the judges raved about Avery's meal, they ultimately preferred Smith's more cosmopolitan Asian-inspired three-course dinner and awarded her the MasterChef Junior title along with $100,000.
Win or lose, Avery felt confident that she did her very best.
"I knew either way that I had made my city proud," Avery says.
For her father, Ronnie Kyle, the experience was both surreal and amazing.
"I just never dreamed we'd be in the finale," he says. "Never dreamt it."
Avery joined her parents preparing home-cooked meals in the kitchen at age four. She started with cereal, then asked her mother, Sharon, if she could use knives.
Her mother told her to stir instead and began teaching her flavor combinations and, eventually, knife techniques.
"It just evolved from there," Avery says.
She had watched MasterChef Junior from the same young age and begged her parents to help her submit a video audition to the show's producers.
It was easy to put her off because she was never old enough to compete, Ronnie says.
But when she reached age eight, Avery was finally old enough. He gave in to pacify his daughter, because he knew she wouldn't give up until they made the video.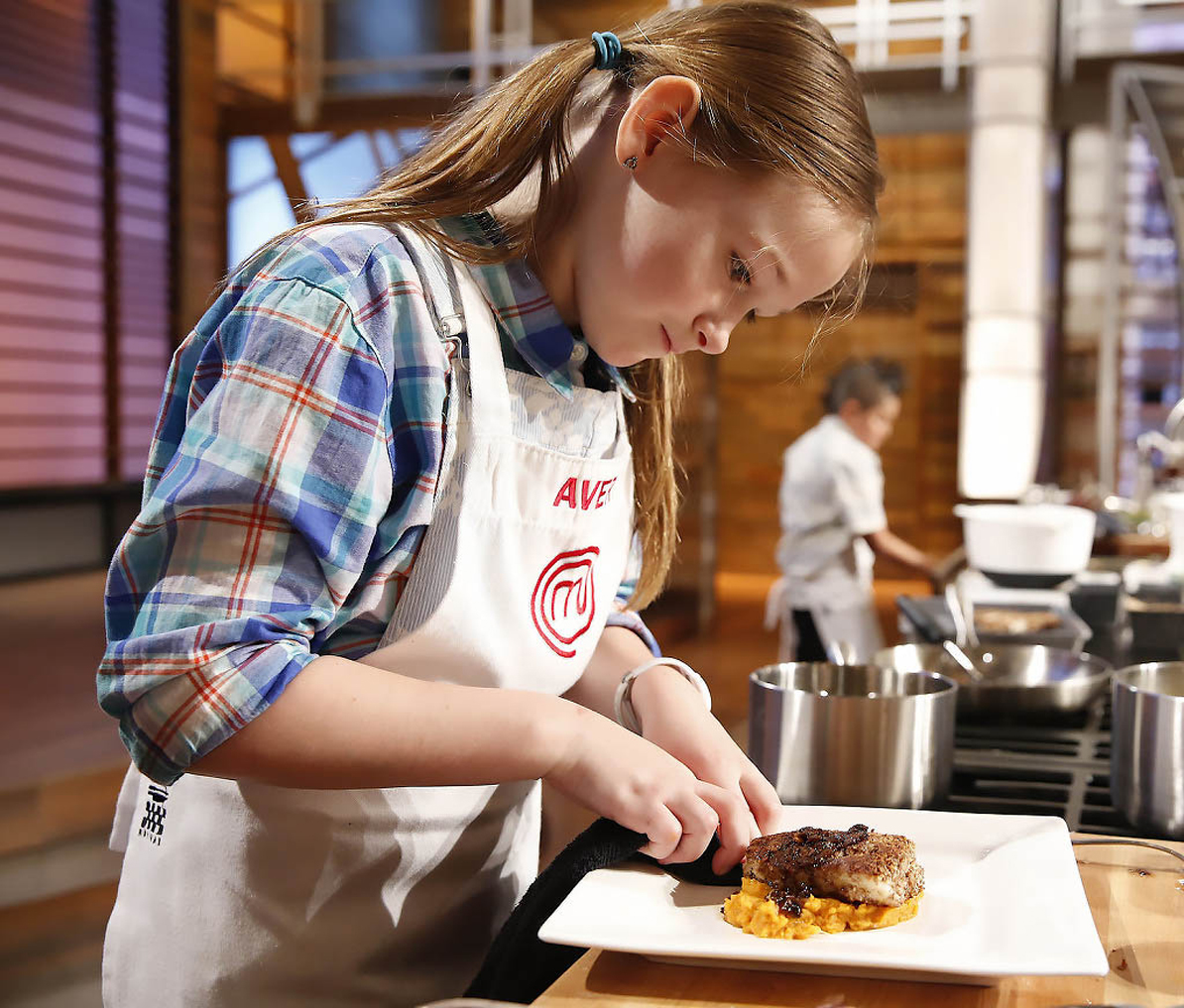 ---
"She's very focused, and when she gets something in her head, she's going to go through with it," Ronnie says. "She's going to do it."
Producers asked for more videos and eventually flew the family to Houston so they could meet Avery.
"I knew at that point they were serious about her," says Ronnie, who tried to be the realistic one in the family—the self-proclaimed "Debbie Downer" who kept everyone's hopes from getting too high.
Then the production team flew Avery out to California with 39 other potential contestants.
Sixteen were eliminated right away, but Avery and 23 others were selected to appear on the show's fourth season.
Avery says she doesn't know what made her stand out from the other kids on the show.
"I feel like it was just persistence and patience that got me where I am," she explains.
Before taping began in March 2015, the family arranged for Chef William T. Wells, of Baton Rouge-based Culinary Productions Catering & Event Planning, to tutor Avery.
Together, they prepared traditional Louisiana food, specifically local favorites like alligator and frog, that the family felt Avery might be called upon to cook on the show.
"I think just being in the professional kitchen and being around a professional chef, you pick up a lot of things Mom and Dad can't teach you," says Ronnie.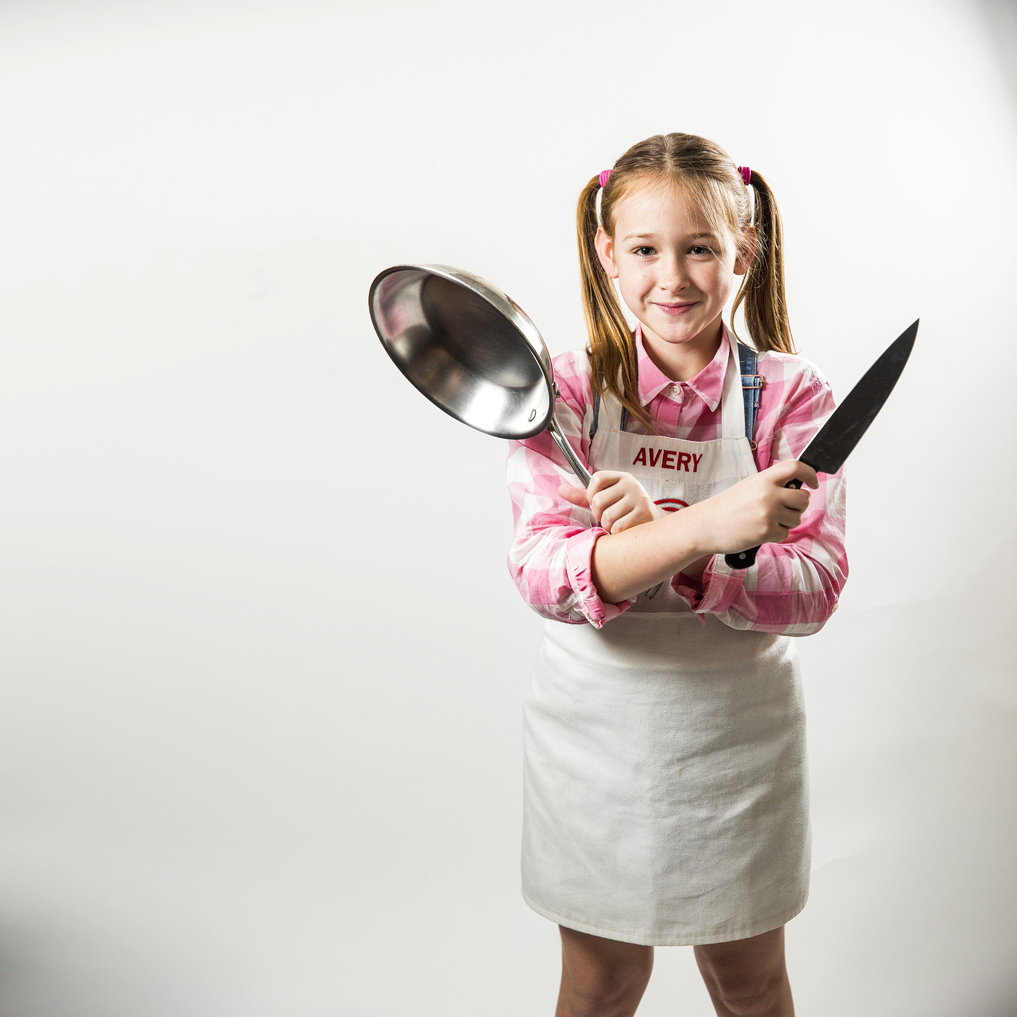 "He actually taught me how to make ravioli," Avery says of Wells. "He taught me a lot."
Avery claims she didn't get nervous while on the show, although she admits she did not enjoy baking a soufflé or cooking with pork belly. Baking a croquembouche—a French dessert consisting of pastry balls stacked into a tower and bound with threads of caramel—was also challenging.
"I had never made one of those," she admits.
Another intense moment came when the kids were divided into teams to cook for guests at Ramsay's house. A contestant accidentally spilled a skillet of hot deer meat and melted butter straight from the oven on Ramsay's sock and shoe. That was the only real time Ronnie Kyle remembers Ramsay—a notorious foul mouth—cursing in front of the children. "He was not happy," Ronnie says.
Ramsay, Avery's favorite chef because he was funny, had trouble walking that one off.
"Five minutes later, he was still on one foot," says Avery. "And he's a pretty tough guy."
While Avery learned so much in and out of the kitchen while filming, she offers one piece of advice for kids her age.
"Dream big," she says. "If you have an idea, just go for it."
---
Want to get your kids in the kitchen? Tracey Koch has ten tips on how to cook with your children and come away happy.