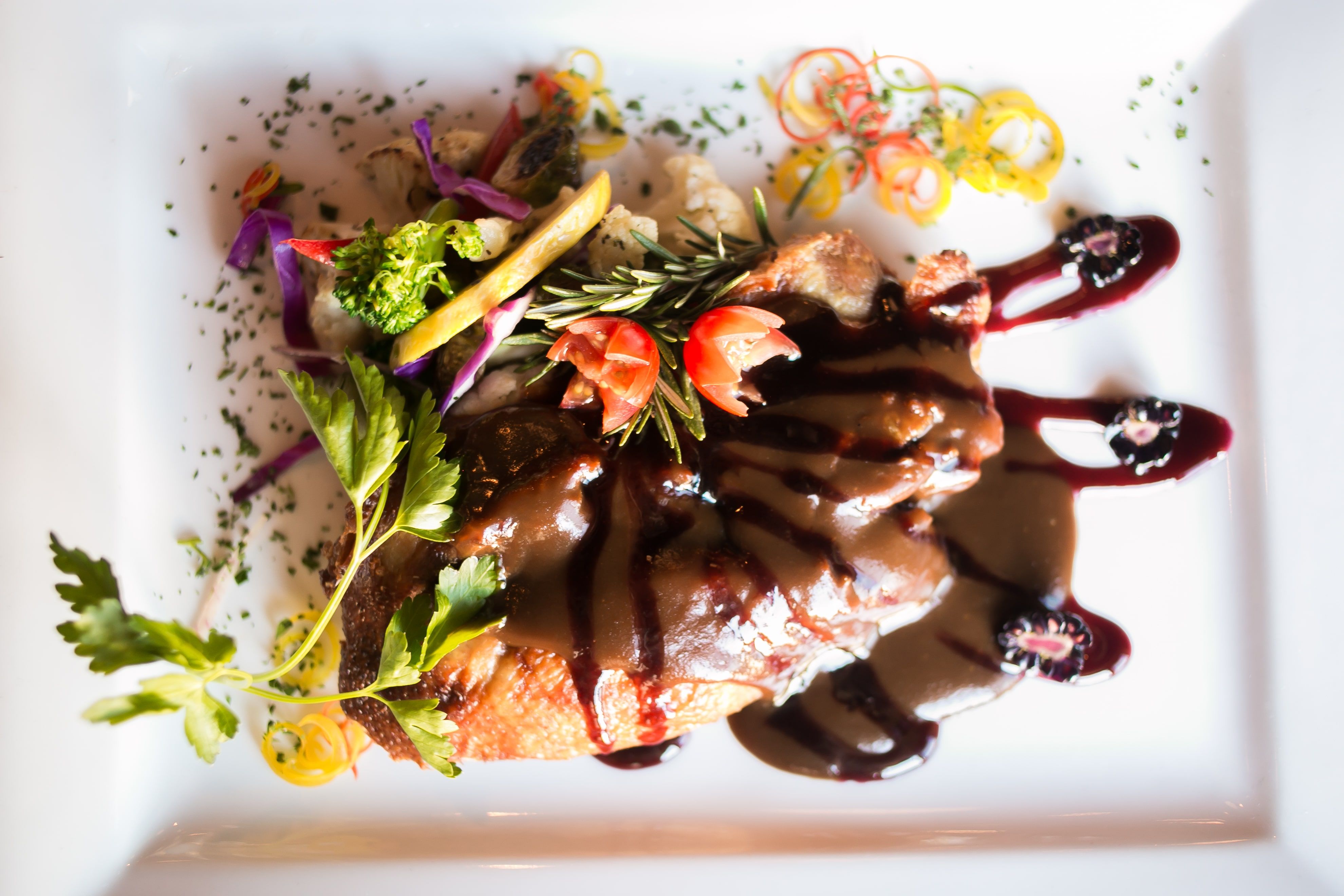 From the March Issue: The wild side of dining
The convenience of the modern age has nearly obliterated the need to hunt animals for food on a weekly basis, but here in the South, the gamey presence of wild boar, rabbit and duck is never too lowly for a high-class menu. Several Baton Rouge restaurants pride themselves on incorporating game meats into their repertoires, providing diners a taste of wild Louisiana otherwise relegated to a hunting camp or family table. Chef Chris Motto of Mansurs on the Boulevard, for example, is no longer a stranger to carving up a wild boar to create chili, tasso or even an Iberico-style ham.
"Our guests were very receptive to everything we made with the boar—they were surprised that it didn't have a gamey flavor," he says in one of our March cover stories.
Restaurants like Maison Lacour have been doing this for years, since wild game is a classic element of French cuisine. From pheasant to partridge, venison to quail, even hunters can experience these meats in a way they might not be able to in their woodland camps.
For more glimpses into the way local chefs are getting in touch with the wild side of regional cooking, check out one of the many delicious articles from the cover story of our March "Epicurean Issue," available on newsstands now.