Feasts of the Southern wild
More and more local restaurants are getting into the game with dishes featuring exotic meats
---
Chef Chris Motto doesn't often get to hack apart a 75-pound wild animal, but he found himself doing just that after he had a whole boar delivered to the kitchen of Mansurs on the Boulevard last fall.
"We're always looking to play with different things," Motto explains. "That was a pretty big pig."
So big, in fact, that Motto and his team were able to make a myriad of dishes with the meat, from hog's head cheese to chili to tasso. He offered specials featuring the boar's loin, and a leg was cured for five months to create an Iberico-style ham. "We just cut into that last week," he says. "Our guests were very receptive to everything we made with the boar—they were surprised that it didn't have a gamey flavor."
Motto isn't the only Baton Rouge chef dabbling in the delights of traditional game meats these days. Along with a handful of other exotic proteins, wild boar is finding its way onto a growing number of restaurant menus.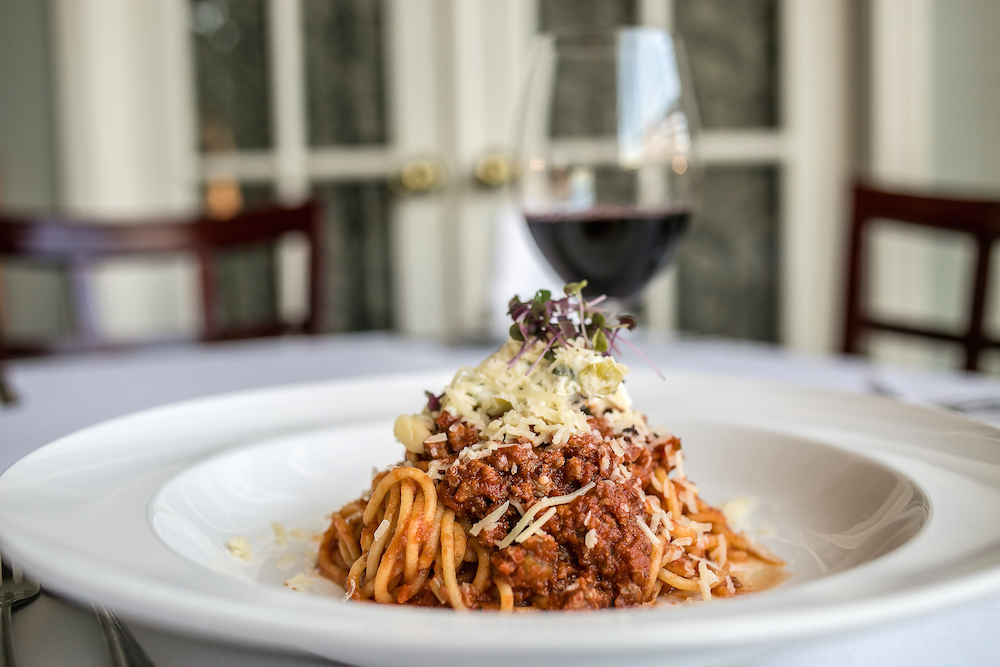 ---
When diners see the words "wild boar" on a menu, they might not immediately translate that to the somewhat less appetizing term "feral hog." But the same destructive wild pigs whose overpopulation threatens Louisiana's agricultural industry are now cleared for sale to restaurants—provided they are trapped live and transported to a state-authorized inspection and processing site, where they must also meet other requirements. It's part of a program aimed at reducing their numbers—a la the last generation's "eat more nutria" initiative. At the same time, it's giving local diners a chance to explore an exciting new flavor profile.
Wild game is trending on the Capital City culinary scene, but it should be noted that these exotic meats aren't always "wild" at all. Though dishes with rabbit and duck might conjure images of a spillway hunting trip, federal law prohibits the sale of uninspected wild game meat. So hunters aren't showing up at the back door of your favorite bistro with a truck bed full of fowl. The meats served up at these establishments are typically delivered by farmers, right along with the usual pork, beef and chicken. And just like with Mansurs' boar, even the most wary diners are frequently won over by the flavor.
---
"It's a beautiful meat," says Chef Michael Jetty of the wild boar he serves at Maison Lacour. "Sometimes it's more mild, and sometimes it has a little more character to it. There's a bit of a sweet taste."
Jetty's boar comes from Broken Arrow Ranch in south Texas, a place he calls the "top-flight game purveyor in the United States." "These are direct bloodline descendants of the Russian wild boar," Jetty says.
Trendy as it is now, wild game has always been a staple of classic French cuisine, and it has been part of the menu at Maison Lacour since the restaurant opened nearly 30 years ago. "We've had everything from pheasant to partridge, and we have venison and quail now, too," Jetty says. "Avid hunters can come in and enjoy these meats prepared differently than they would have them at the deer camp or the lodge."
Jetty recalls his early days as an apprentice to Chef Jacqueline Gréaud, when she would order hares and grouse from Scotland during hunting season for hands-on game meat cooking lessons. "She exposed me to a lot of that stuff," Jetty says.
Today, Jetty puts that training to good use in dishes like venison tournedo, which combines the "very, very low-fat" meat with a classic French demi-glace. "It's certainly nothing I invented," he says. "I'm just kind of a steward of it; I'm trying to keep true to what it's always been."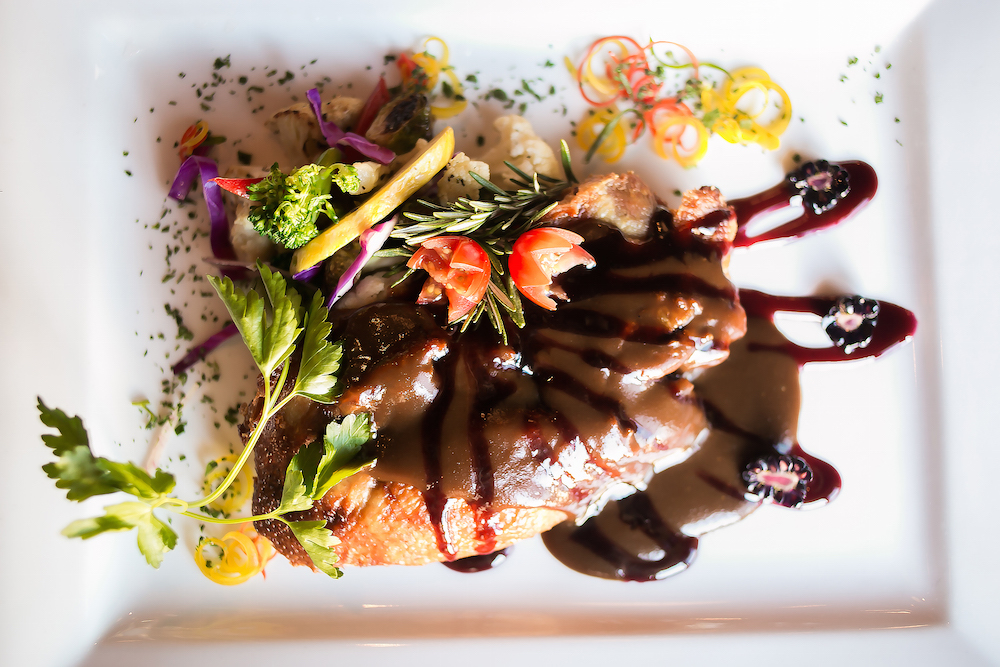 ---
Motto says he also likes to have venison brought into the Mansurs kitchen from time to time. What he prepares with these proteins from day to day is as varied as his inspiration—and that's what he believes open-minded guests are seeking. A collective penchant for culinary thrill-seeking is what he says is driving more and more restaurants to offer exotic meats
like these.
"Cooking is kind of like music," Motto says. "Everybody loves it, but they don't want to hear the same song every day."
Perhaps yet another part of the allure of wild game is the way it links diners to the past.
"It's kind of cool that people can come in and have something that kings used to eat," Jetty says. "I have kind of a fanciful, romantic view of some of these foods, but they're just some of the many wonderful dishes you can get in Baton Rouge."
---
Read more from inRegister's epicurean issue: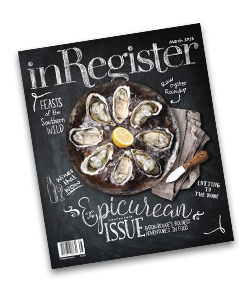 The gourmet revolution: Food prep and presentation is finessed in home kitchens as everyday cooks kick it up a notch
One night only: Dining out takes on a new dimension with elevated fare in unexpected venues
A deliciously raw deal: The down and dirty on Louisiana's favorite mollusk
Weeknight wines: Ever wondered what your neighbors are drinking on a Wednesday? These unfussy, affordable bottles are versatile and appealing.