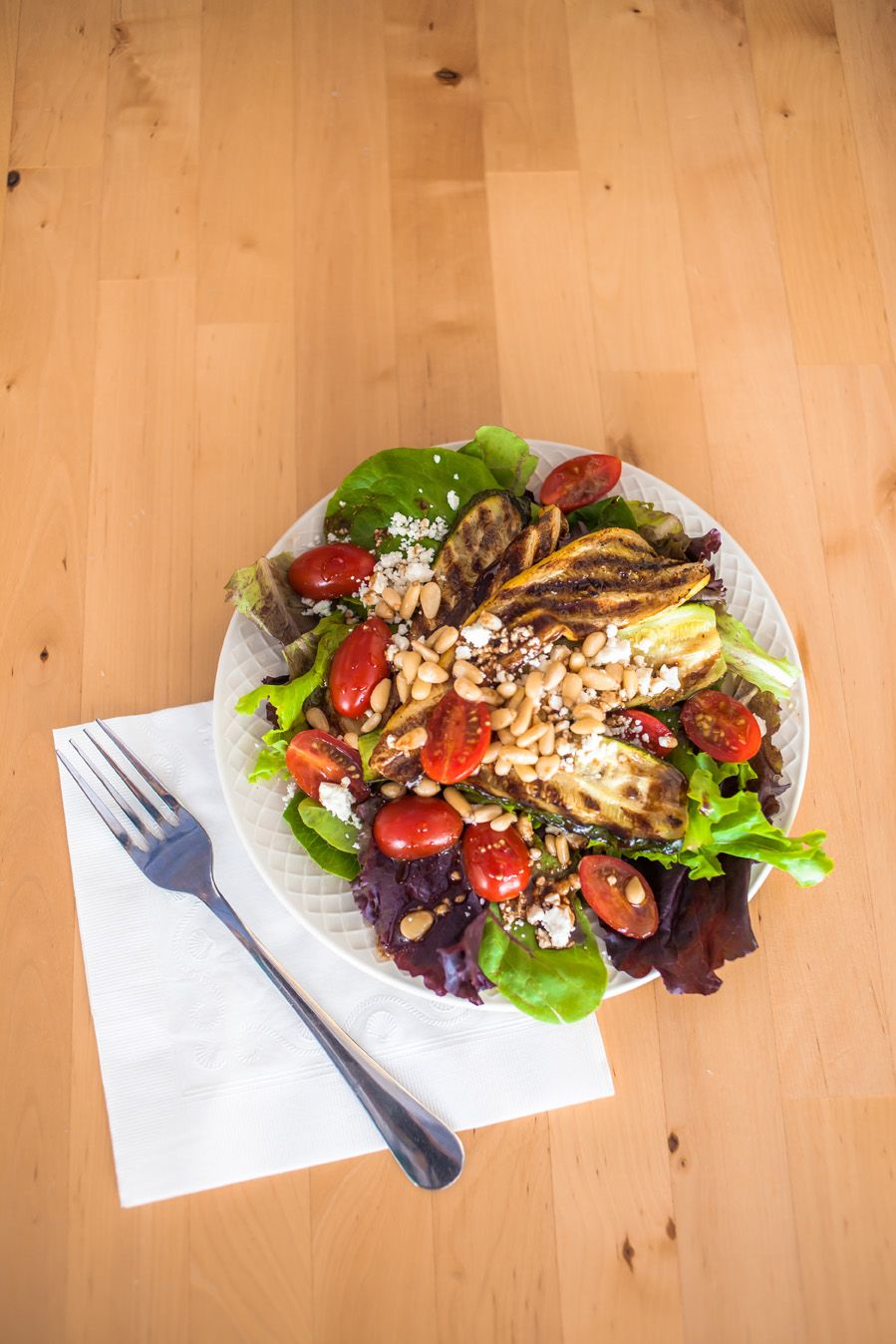 Photo by Jenn Ocken
The menu at MJ's Café holds a reliable and charming list of soups, salads and sandwiches whose composition shifts and sways according to the season. Chef/owner Maureen Joyce sources her raw materials from regional farmers, which keeps her patrons' palates guessing. The MJ's Salad, for example, sees different toppers depending on the harvest. She has finished it with everything from grilled peaches to goat cheese-stuffed sweet peppers. This time of year, it's grilled summer squash. Joyce drapes the tender veggies across a tangle of organic baby greens tossed with feta, pine nuts and house-made balsamic vinaigrette. Customers often ask Joyce why she hasn't bottled the dressing, to which she responds by sharing the formula: a three-to-one ratio of olive oil to balsamic vinegar, along with a clove of garlic, Dijon mustard and salt and pepper.
MJ's Café
672 Jefferson Highway
933-5569
Mon.- Fri., 11 a.m. to 3 p.m.