---
Every year when the blazing hot weather of the summer months in south Louisiana gives way to the cooler temperatures of fall, we look forward to a change in routine not only in our daily lives and wardrobe, but also in the foods we eat. While creating these recipes, we tried looking beyond the traditional local flavors of familiar cool-weather favorites like gumbo and bisque. We focused on celebrating the flavors of comfort foods around the world by exploring warm spices like fennel and turmeric, the spicy and fresh flavor of ginger, and the tropical combination of acai and banana.
Our Sweet Potato and Cauliflower Curry Soup is completely plant based and a great choice for dinner on Meatless Monday. Not only is it packed with veggies to provide plenty of dietary fiber and vitamins like vitamin A from sweet potato and vitamin C from cauliflower, it also contains anti-inflammatory compounds like gingerol and curcumin from ginger root and turmeric. The addition of coconut milk provides richness that, along with the warm spices in curry powder, makes this soup a great dinner choice for a fall night. This soup only provides 160 calories per serving, so serve it with a scoop of whole grains like brown jasmine rice or quinoa, with crusty whole-grain bread, or topped with an ounce of raw cashews to make it a more filling meal.
Our Shrimp Wonton Noodle Bowl is a broth-based soup and a great alternative to chicken noodle for chilly nights or days when you're feeling under the weather. Folding the wontons takes patience and can be a fun and meditative weekend activity. If prepared in advance, the wontons will keep uncooked in the refrigerator for two days or in the freezer for a few months. Shrimp is a great local protein source that also provides heart-healthy omega-3 fats.  The rest of the important nutrients in this soup come from the additions, which can be edited to your liking. We suggest rice noodles to provide carbohydrates for energy; bok choy to provide vitamin C, vitamin K and folate; and mushrooms to provide pantothenic acid and niacin (important for metabolism and energy production).
Our last recipe isn't actually a soup, but a smoothie in a bowl! It's a fun way to switch up the breakfast routine while making sure to include a serving of fruits and whole grains. Heard about acai? The acai berry comes from the acai palm, native to South America. The berries pack a punch of antioxidants, fiber and heart-healthy fats and can be found in the frozen section of your local health food store. Note that it is best to use fresh or frozen whole berries and fruit in smoothies so you have the added benefits of fiber and nutrients in the form that is best absorbed by your body. Our Acai Banana Smoothie Bowl provides 11 grams of fiber, about half of your daily needs. Top the bowl with granola and coconut to add fat and protein, which will increase satiety and slow the digestion of the carbohydrates in the smoothie. Start your day off the right way with this fun, easy and delicious bowl!
---
SWEET POTATO AND CAULIFLOWER CURRY SOUP
1 medium or large head cauliflower, cut into florets

1

⁄4 cup olive oil, divided
Salt to taste
Garlic powder to taste
Curry powder to taste


1

⁄2 tsp. cumin seeds


1

⁄2 tsp. coriander seeds


1

⁄4 tsp. fennel seeds
2 small or medium onions, sliced
1 medium sweet potato, peeled and diced into

1

⁄2-in. pieces
6 cloves garlic, chopped
1 Tbsp. peeled and chopped ginger root
1 Tbsp. peeled and chopped turmeric root
1 green chili pepper, seeded & diced


1

⁄2 Tbsp. curry powder
1

1

⁄2 Tbsp. salt
1 (15-oz.) can diced tomatoes
5 cups water


1

⁄2 cup coconut milk
For garnish: cilantro and jasmine rice
P

reheat oven to 350 degrees. Spread cauliflower florets on a sheet pan, drizzle with 2 Tbsp. olive oil, and sprinkle with salt, garlic powder and curry powder. Roast for 30 minutes.
Meanwhile, heat remaining 2 Tbsp. olive oil over medium heat in a large pot. Add cumin, coriander and fennel seeds to pot and toast for about 30 seconds. Add onions and sweet potato, and cook for 5 to 10 minutes or until onions begin to caramelize and sweet potatoes begin to soften. Add garlic, ginger, turmeric, chili pepper and
1

⁄2

Tbsp. curry powder, and cook for 3 to 5 minutes. Add 1

1

⁄2

Tbsp. salt, tomatoes, water and roasted cauliflower. Bring to a boil and then cover and simmer soup for 20 minutes. After 20 minutes, remove from heat and either transfer contents to a blender and blend until smooth, or use an immersion blender to blend soup directly in pot. Once puréed, return pot of soup to stove, and stir in coconut milk. Garnish with cilantro and serve with rice or bread. Makes 8 servings.
Nutritional info per serving:
Calories 160 | Fat 10g | Saturated fat 4g | Carbohydrates 15g | Fiber 4g | Protein 4g
---
SHRIMP WONTON NOODLE BOWL
Broth:
6 green onions, sliced, whites and greens separated
1 (2-in.) piece ginger, peeled and cut into chunks
4 cloves garlic, peeled
2 tsp. soy sauce
4 cups chicken or vegetable stock
2 cups water
Wontons:

1

⁄2 lb. shrimp, peeled, deveined and finely chopped
1 tsp. minced garlic
1 tsp. minced ginger
2 tsp. soy sauce
1 tsp. sesame oil
1 tsp. cornstarch
25 wonton wrappers
Additions:
2
1

⁄2 oz. rice noodles, prepared according to package


1

⁄2 lb. mushrooms, thinly sliced
5 bok choy leaves, sliced into ribbons
2

1

⁄2 cups frozen corn kernels
Slice green onions. Reserve 1 tsp. of white part of onions for wontons, and reserve green part of onions for garnish. Add rest of white part of onions to a stock pot along with remaining broth ingredients. Bring to a boil, then reduce to a simmer and let simmer for 30 minutes. Remove from heat.
Meanwhile, set a separate, smaller pot of water to boil. Prepare wontons by combining chopped shrimp with garlic, ginger, soy sauce, sesame oil, cornstarch and reserved 1 tsp. white part of green onions. Form wontons by placing 1 tsp. filling into each wonton wrapper. Wet edges of wrapper, fold wonton into a triangle, and then bring 2 farthest points of wonton together. Drop wontons into pot of boiling water, and boil for 1 minute or until they float. Set wontons aside, and add rice noodles (if using) to water. Let noodles cook for 1 to 2 minutes, then remove from the water and set aside.
Use a slotted spoon to remove garlic, ginger and green onion chunks from broth. Prepare rest of soup additions by thinly slicing mushrooms and bok choy leaves.
Assemble bowls by placing a few slices of mushrooms into bowls along with a handful of bok choy and rice noodles,
1

⁄4

cup corn, and 5 wontons. Pour about 1 cup broth into each bowl, and garnish with sliced green onions. Makes 5 servings.
Nutritional info per serving:
Calories 300 | Fat 4g | Saturated fat 1g | Carbohydrates 48g | Fiber 2g | Protein 20g
---
ACAI BANANA SMOOTHIE BOWL
1 (3.5-oz.) package frozen acai berry purée (can substitute 1 cup frozen raspberries)
1 frozen banana

1

⁄4 cup skim milk


1

⁄2 Tbsp. honey
O

ptional toppings:
Granola
Shredded coconut
Fresh berries
Banana
Place all smoothie ingredients in blender and blend until smooth. Choose toppings to sprinkle on top. Makes 1 serving.
Nutritional info per serving (including toppings of 1 Tbsp. granola, 1 Tbsp. shredded coconut,
1

⁄4

cup raspberries,

1

⁄2

banana):
Calories 380 | Fat 8.5g | Saturated fat 3.6g
 

Carbohydrates 75g | Fiber 11g | Protein 6.4g

 | 

Sodium 63mg
---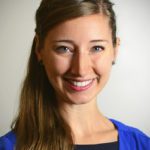 Renee Puyau is a registered dietitian and the director of the Metabolic Kitchen at LSU's Pennington Biomedical Research Center. Find more recipes at pbrc.edu/kitchen.