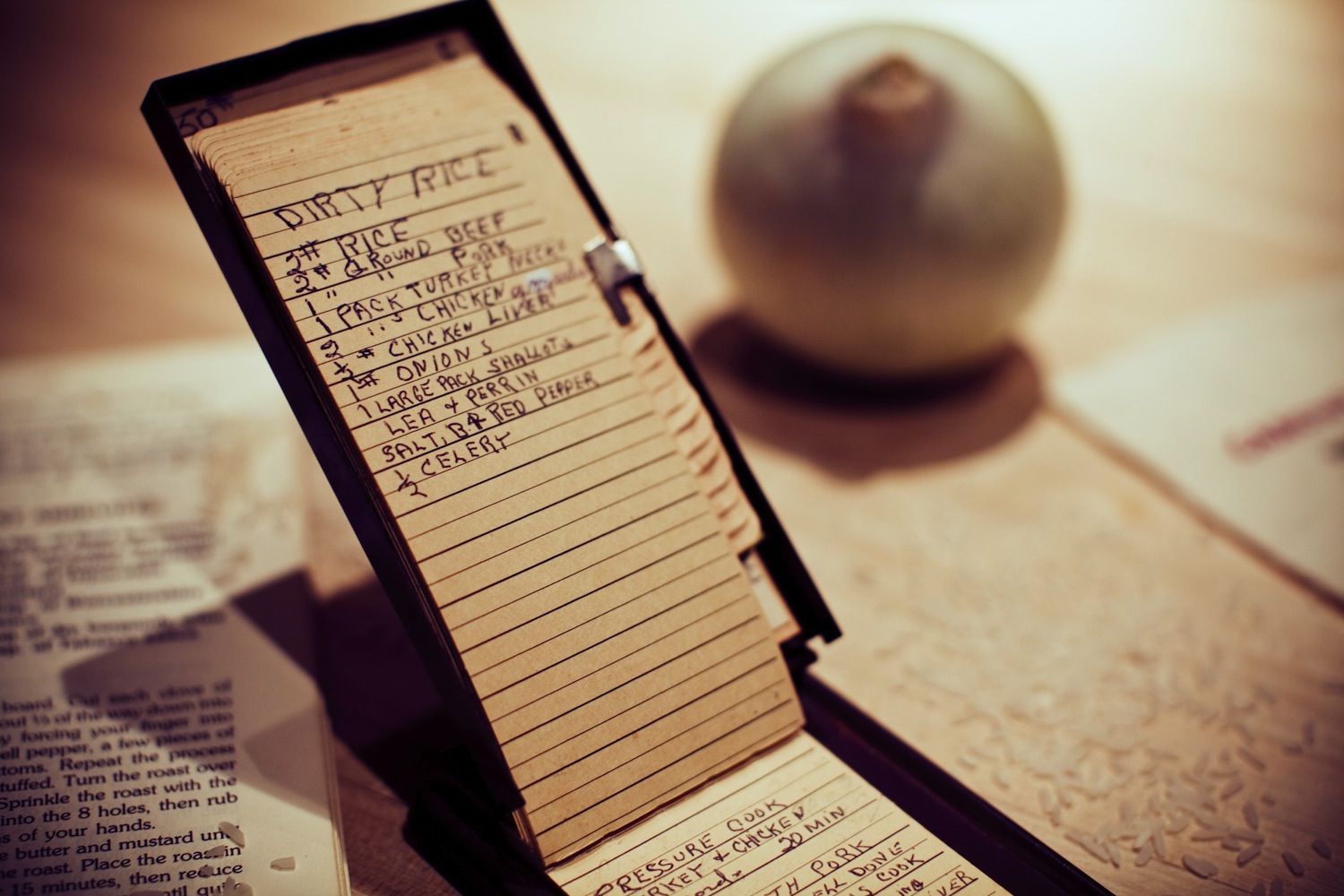 In their own homes, what do these culinary artists prepare for a holiday feast?
Day in and day out, they run some of the most sizzling kitchens in Baton Rouge. In their own homes, what do these culinary artists prepare for a holiday feast? inRegister asked several chefs which side dish they couldn't do without for Thanksgiving, and what makes it so special.
---
Nothing makes it feel more like holiday season than cooking my grandfather's oyster dressing recipe. After years of trying to reproduce it, I finally learned the secret, and I will share it with you. If you can find them, use unwashed oysters. You want that great salt taste to add flavor to your dressing; Peter Sclafani, Ruffino's
---
My favorite holiday memories are of Thanksgiving dinner at my grandparents' home. The highlight was always my grandmother's fresh stewed green beans. I prepare this dish every holiday for my family, and every bite takes me back; Joey Daigle, Juban's
---
When I think of the holiday season, the first thing that comes to mind is a cranberry-orange relish. My mother made one every Thanksgiving and kept it at room temperature for dinner. As I moved through different kitchens I learned many things, and I decided to change her recipe slightly—adding Grand Marnier to get a stronger orange flavor. I have been making this every Thanksgiving morning since. My wife loves it so much that I make extra, and in the days following she uses it as a topping for vanilla bean ice cream; Guy Sockrider
---
I cannot imagine Thanksgiving dinner without dressing. I cooked Thanksgiving dinner at the James Beard House last year and made a modified version of my mother's classic: a duck, andouille and oyster dressing soufflé filled with foie gras "dirty sauce." (Basically giblets gravy made with foie instead of chicken livers.) This was the side to sous-vide compressed fried turkey and quail; Scott Varnadoe, Restaurant IPO
---
My favorite Thanksgiving side dish is dirty rice—using my late uncle's recipe. It's a labor of love that takes two days to prepare and requires a pressure cooker plus chicken livers and gizzards (don't make that face) along with ground chicken and pork. He also made a custom spice blend to season the dish that includes ground bay and file. All my childhood memories are of food, and this dressing is my most delicious recollection; Anne Milneck, Red Stick Spice Co.
---
I will never forget the first time I tasted cornbread dressing with oysters. I was 13. My family had recently moved south from Michigan, and oysters were completely foreign to me. The marriage of those two flavors was unbelievable. My wife and I have our own small celebration a few days before or after the holiday, and I make it every year without fail; Michael Jetty, Maison Lacour
---
My must-have side dish combines two of my favorite things in the world: green beans and bacon. We take 3 or 4 fresh green beans, a pat of butter, a sprinkle of brown sugar, and then wrap them in bacon and finish them in the oven; Brad Andries, Stroubes
---
My mother was a fantastic home cook and always enlisted my help prepping, peeling and chopping. One of my favorite dishes from holiday gatherings, which I duplicate today, was her praline sweet potato casserole topped with a marshmallow bourbon gratinee. (A little bourbon for mom and a few marshmallows for me.) I'd stir the sweet concoction with brown sugar, Steen's Syrup and lots of butter; William Wells, Culinary Productions
---
This cheese log is a staple at my parents' house during the holidays. Among favorite holiday recipes, this one makes me feel at home. I enjoy nibbling on food more than sitting down for a full meal. This cheese log is perfect for that! In addition, its preparation is very simple and can be done a day in advance; Drew England, The Edible Event
---
My favorite side dish is herb-roasted sweet potatoes with a savory bacon pecan topping. To keep them sugarless, I make them marshmallow free. Herb roasted and finished off with bacon and pecans, they're rich and full of flavor; Kathy Mangham, Gourmet Girls
---
I would say my favorite Thanksgiving side dish would be my mother's oyster dressing. I remember her buying French bread days before she planned to make it and having it stretched out everywhere to get stale. It was definitely a process with a rewarding end result. This dish is not only a dressing but can be used as stuffing for several items;  Ryan Andre, Le Creole
---
My favorite Thanksgiving side dish would have to be cornbread dressing. This dish brings back fond memories of my grandmother and our family get-togethers in New Iberia and will always hold a special place with me; Chris Motto, Mansurs on the Boulevard
---
I have worked Thanksgiving Day for the last 18 years, so our family celebrates the Sunday before the holiday. It is a mix of traditional and nontraditional dishes, and crawfish étouffée is always on the menu; Jeremy Langlois, Houmas House Plantation
---
One of my favorite side dishes is butternut squash soup with nutmeg cream. I love butternut squash. You don't see people use it much around here, but I think it adds an unexpected flavor to your Thanksgiving menu, and it pairs nicely with more traditional side dishes; David Dickensauge, Bin 77
---
My favorite holiday side dish is my mother's delicious cornbread dressing. It is epitome of comfort food for me. I only get it twice a year—each time reminds me of family and the comforts of home; Margo Bouanchaud Hayes, Margo E. Bouanchaud Inc.
---
My all-time favorite Thanksgiving side dish is my momma's cornbread dressing. It's truly a 'labor of love' passed through the generations. I'll be preparing the recipe as always this year, but I will deeply miss my momma being here to enjoy it, as she passed away in July. Here's to you, Momma; Don Bergeron, Chef Don Bergeron Enterprises