Small space, big impression
3 easy ways to add pizzazz to your powder room
This often neglected space is usually one of the most frequented by guests. Give your visitors a visually appealing retreat with these on-trend decorating tips from the pros.
1) Add bold architectural ceramic tiles to the wall behind the vanity to give your powder room the feel of a luxury hotel spa.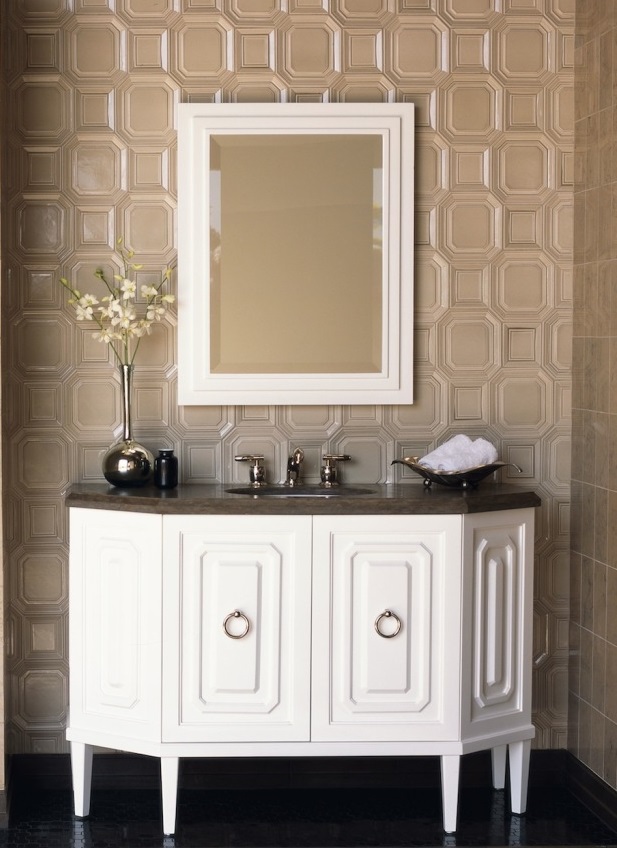 2) Dramatic black high-gloss paint and modern white fixtures add drama to even the smallest of spaces.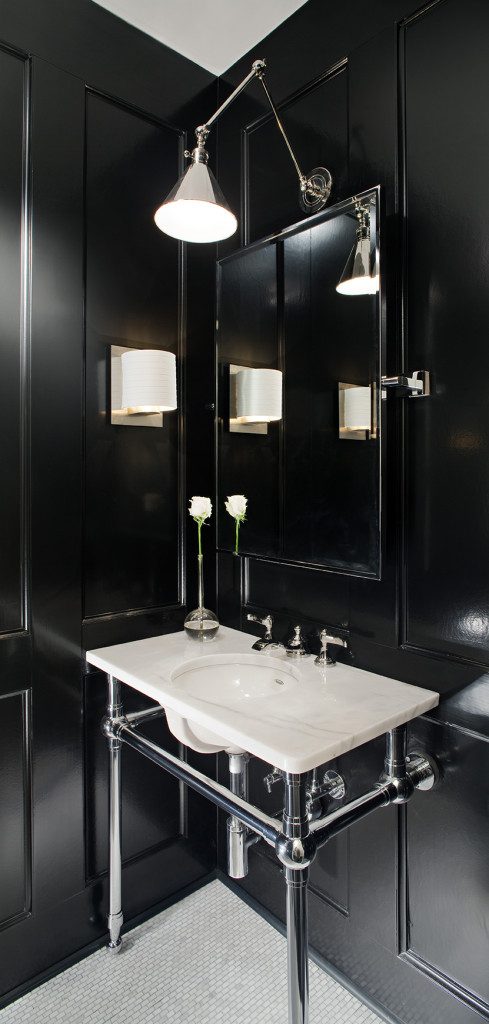 3) Create a chic focal point with an intricately patterned sink chest.