Inside Mid City's new rooftop bar and lounge, Firehaus
Wondering what's going on at Firehaus, a new Government Street business near the Electric Depot? It might be quicker to ask what isn't.
Mid City's new lounge soft opened in September—and it has a lot of to offer, with a rooftop bar, food truck venue and coworking space.
"Firehaus is designed to be something that's new and different to Baton Rouge," general manager Jean Paul Guillory says.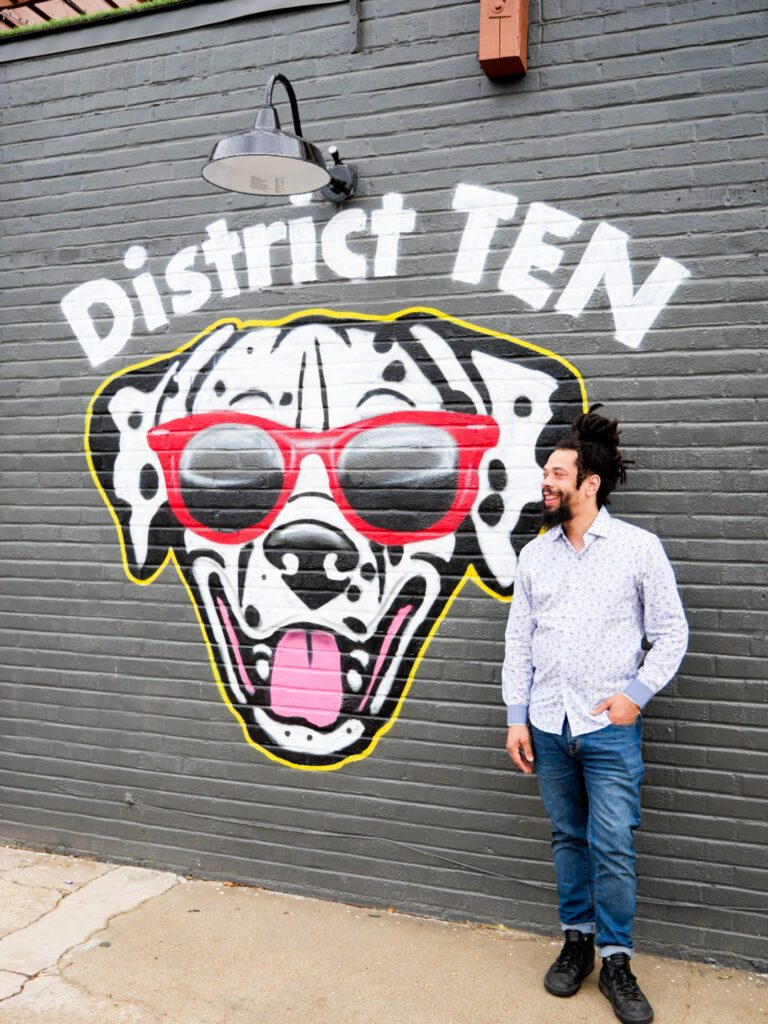 ---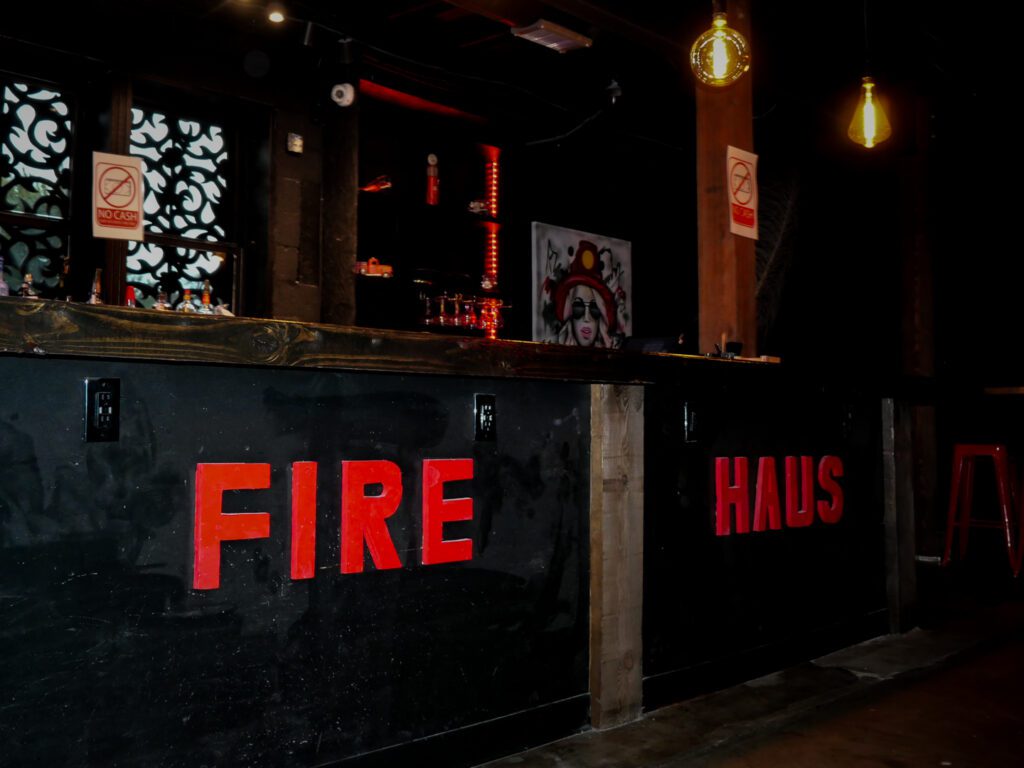 While Firehaus is inspired by similar venues in other cities, like Houston and Atlanta, locals may already know developer Cornelius Quarels from his other Capitol City rooftop bar, the Main Lobby.
The music and overall atmosphere are more upbeat than the Main Lobby's, according to general manager Don Batiste Jr., but the Firehaus team predicts that the new business will meet the similar success.
"What we've experienced at the Main Lobby is that we've created a destination, and that's a lot of what we have here at the Firehaus," Guillory says. "There's always going to be something going on and a reason for people to come."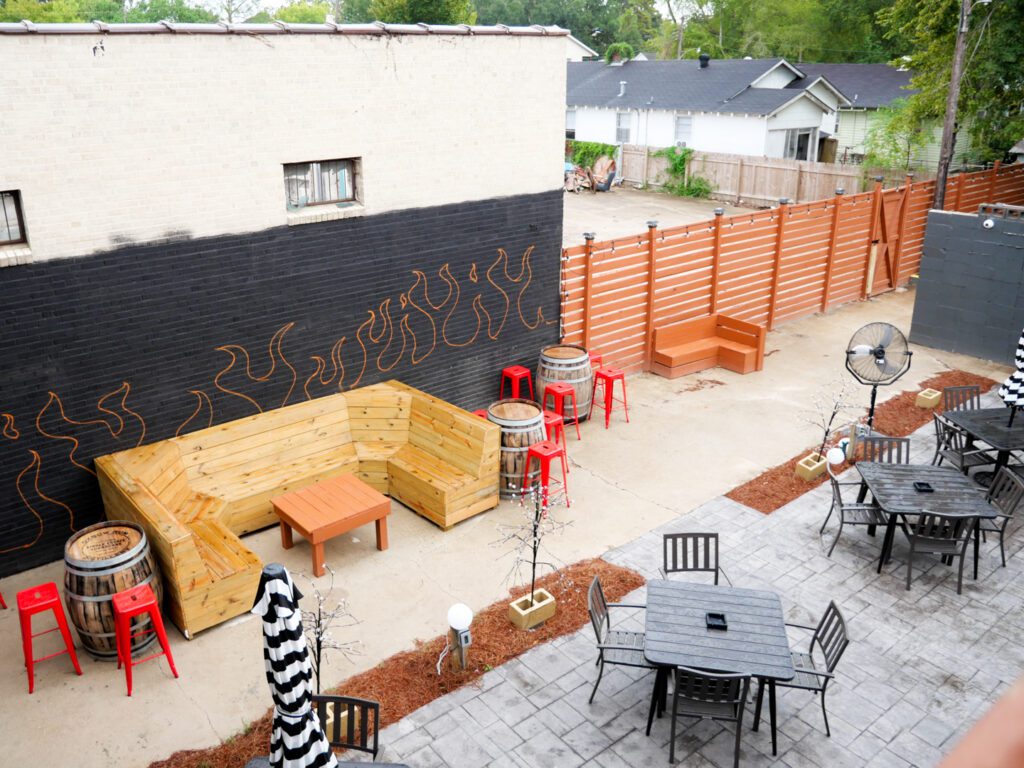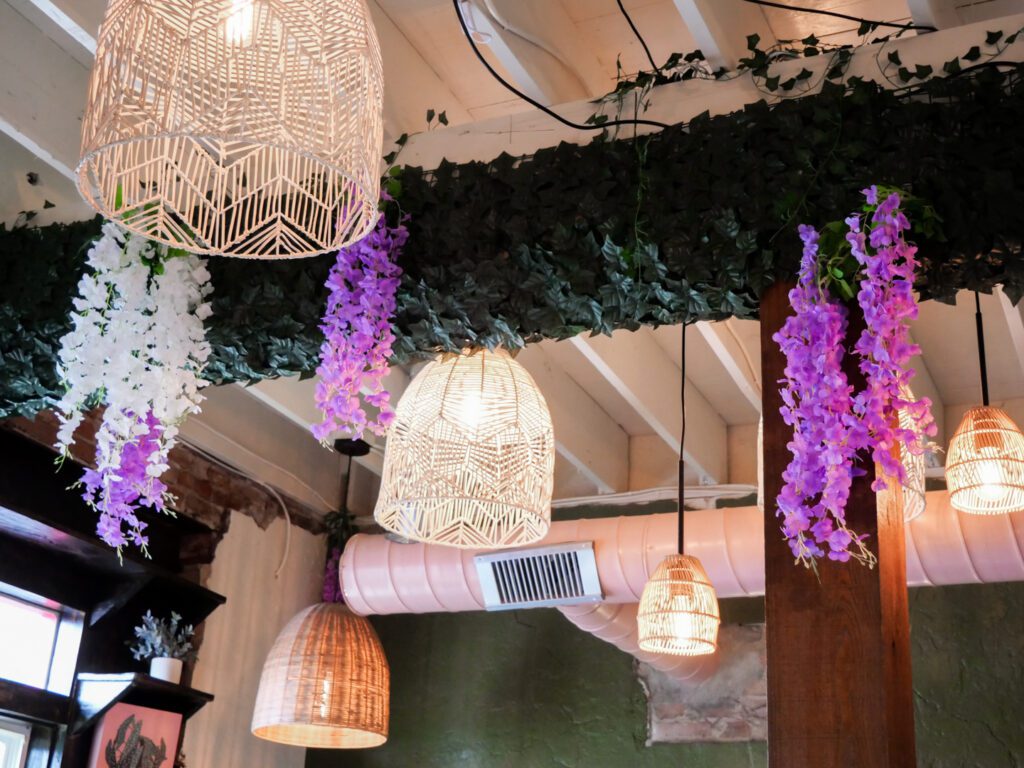 Inside the expansive venue, there's plenty to sightsee. Each space in the multi-level building is intricately themed and cohesively different from the last.
"We've got it separated into sections and areas," Guillory explains, "and every area is going to give a different vibe and feel from where you were."
Making a bold first impression, the front doors open to a swanky, well-stocked wine bar decorated with glitzy photos of the four Golden Girls. In the adjoining room, whimsical florals hang over couches and chairs that serve as extra seating and a daytime workspace. The moody, alluring lounge area follows, bringing a nightclub feel to the venue, which features bottle service and hookah.
Firehaus' exterior is just as intriguing as its interior.
A large, fire station-themed patio and food truck vendor space leads up to the rooftop, which is complete with an enclosed building for private events, a turfed seating space and another bar. Batiste says its most popular drink is the District 10, a cocktail of tequila, lemon juice and strawberry.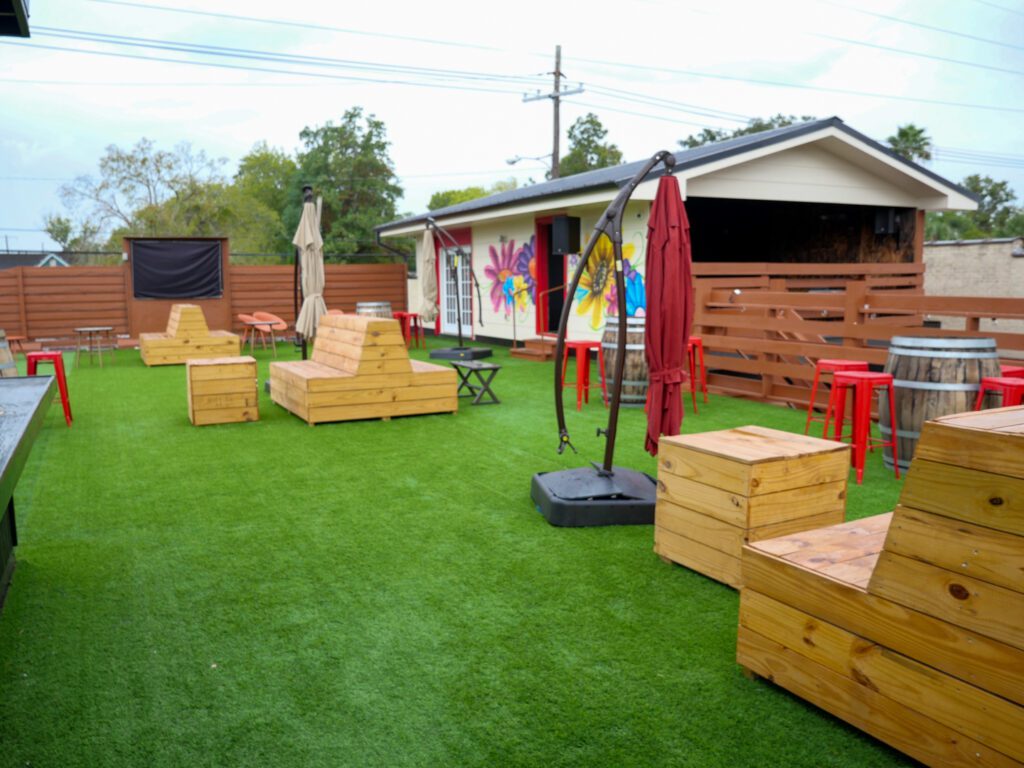 With both the soft and grand openings behind him, Guillory is looking forward to introducing Firehaus to more of Baton Rouge, especially with Mid City's White Light Night around the corner. He says Firehaus is planning to have bands playing throughout the facility with a food truck outside.
"I think that will be a lot of the community's first exposure to us."
Firehaus is at 1700 Government St. The cashless, 21+ bar and lounge is currently open Wednesday through Sunday after 5:30 p.m. Follow Firehaus on Instagram for up-to-date information on events, hours and specials.
---
This article originally appeared in 225 magazine's 225 Daily newsletter.