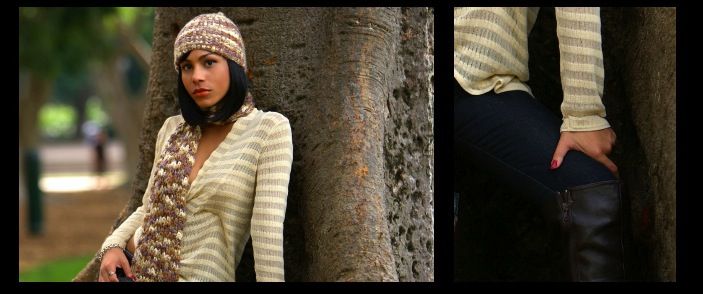 Over the Knee boots; Saint Claude Fireside Collection
Over-the-knee boots
Over-the-knee boots look effortlessly striking and easy to pull off on models, but it takes a few tricks to style them well in real life. The boots are an instant statement if you pair them with the right accessories. For those who are tall, wearing a simple sweater dress and leaving a little space between the boots and hemline works best. If you are shorter or petite, keep in mind you'll not want to overwhelm your frame. To avoid doing so, opt for fitted and structural pieces with the boots, as pictured above. Not one to think this sort of thing over too much? Dark denim and an oversize sweater work for all body types.
---
Saint Claude Fireside Collection
Bits of history find new purpose in jewelry designer Sarah Killen Ellman's new Fireside Collection. This newest line from Ellman's Saint Claude jewelry company was created from remnants of intricate metal furniture accents found in the Fireside Antiques workroom here in Baton Rouge. Laura Roland of Fireside discovered the treasures, which were amassed over years of rehabilitating antique pieces, and gave them to her friend Ellman to transform into unique necklaces. The jewelry is available at Fireside Antiques.