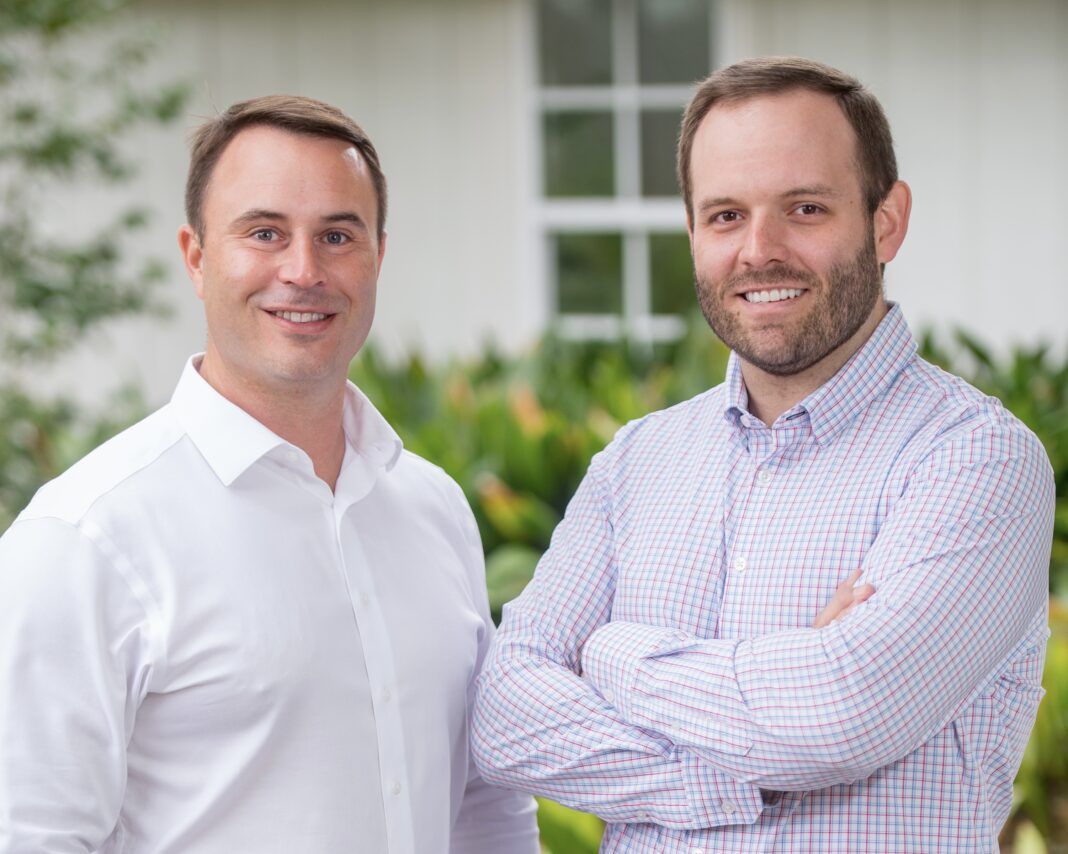 How confident are you in your finances? Financial advisors provide peace of mind
Sponsored by Capital South Wealth Management
Knowledge itself is power and having information about your household finances allows you to better react to life's circumstances and make informed decisions. But sometimes it's more convenient to allow one person in a marriage to handle all the financial decisions. If something unexpectedly happens to that relationship, such as a divorce or even death, do you have the knowledge you need to manage your family's money?
Financial planners James Bayard and Ryan Gisclair of Capital South Wealth Management help people every day achieve a more fulfilling and secure financial future. They focus on serving a niche clientele – individuals who are walking through vulnerable life transitions including the death of a loved one, divorce or retirement.
"If you're living on hope that you'll make it through retirement or that your spouse has everything taken care of, there are so many things that can go wrong," Bayard says. "Wouldn't you rather know than hope?"
Capital South Wealth Management offers a comprehensive list of financial services to help meet you and your family's goals and needs, including financial planning, portfolio management, insurance planning consulting, trust services, concierge wealth management, special needs planning and business services.
When it comes to retirement planning, your main source of retirement income may be a 401(k), and you may be tempted to choose your investments on your own. Having an independent financial advisor can be beneficial when making those investment choices, and your financial advisor can also provide a sounding board when emotions take over during market ups and downs. For those approaching retirement age, Bayard and Gisclair also can help with the decision-making regarding when to claim Social Security retirement benefits.
"One of the things that sets us apart from other firms is our open-door policy," Gisclair says. "If you work with us, you can call us about any financial decision you have."
Five steps to a more fulfilling and secure financial future:
Know your goals: Think about what you want to accomplish and why. Attaching reasons for your goals can put them in perspective and fuel motivation.
2. Know your cash flow: Identify how much money comes into your household and from  where. Review obligations such as your mortgage, tuition payments or credit card bills.
Know your assets: Become familiar with household assets, including retirement accounts, investments, insurance policies, your home's equity and value and any other significant property or collectibles.
Know your estate: A will is a good starting point, but you should review beneficiaries on your life insurance plan annually and determine if you have adequate coverage. Also track down any old retirement plans or pensions from a previous career.
Know your advisor: If you already have a financial advisor, reach out and schedule a check-in. Your advisor should be able to provide an organizer to store your documents and guidance in working through this list. If you do not have an advisor, contact Capital South Wealth Management at 225.709.0703 for a free consultation and see where you stand.
Advisory services offered through Capital South Wealth Management LLC, a Registered Investment Adviser in Louisiana.