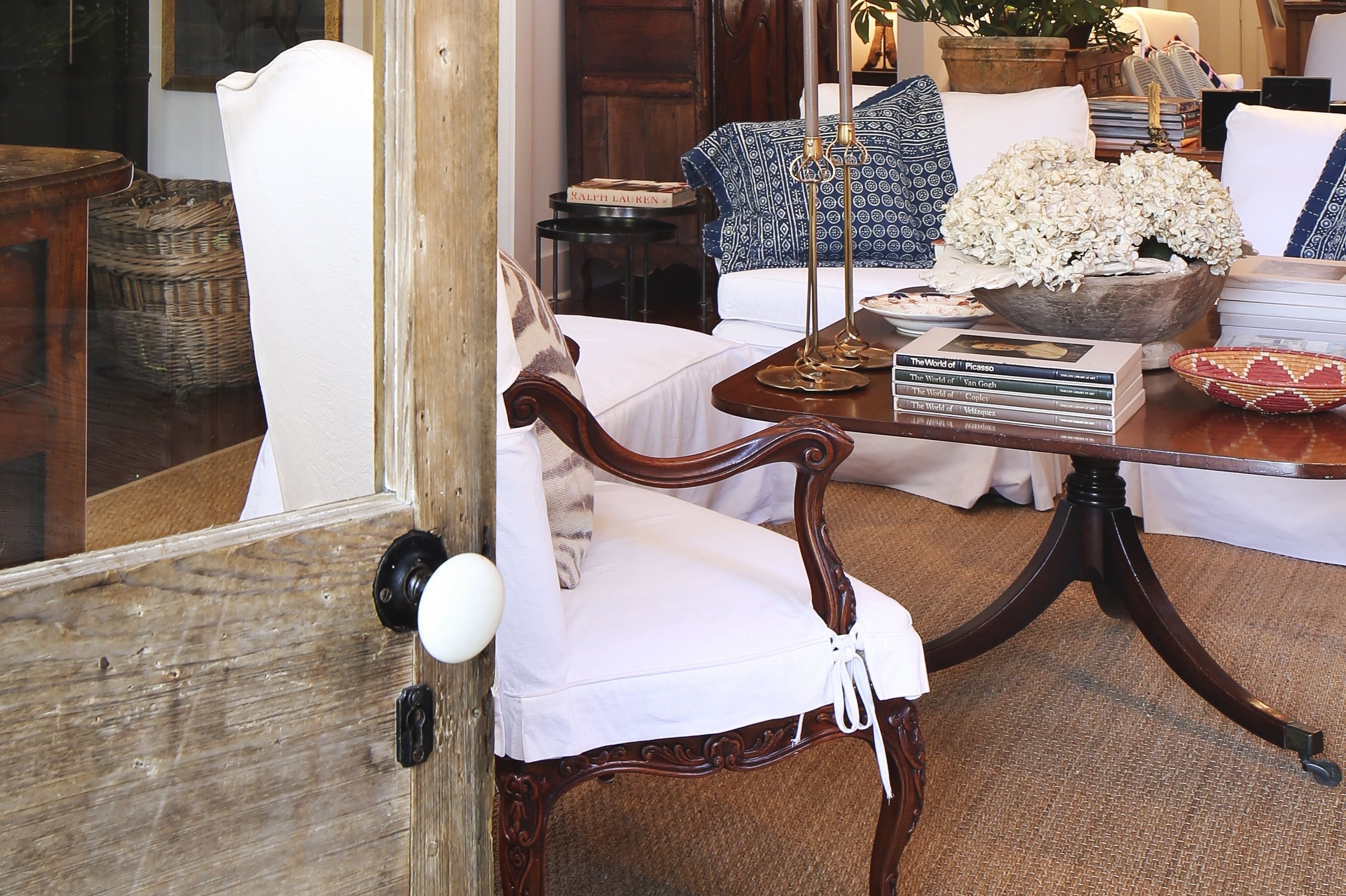 From the October issue: The charm of cottage life
White slipcovers. Cozy kitchens. Sunny porches and sweet gardens. These are the hallmarks of cottage living for Rachel Williams and her sisters Ruthie Allan and Julie Bergeron. Each of these Baton Rouge women chose a small home in an old neighborhood as her perfect dwelling place, and each filled that home with only the things that she enjoys most.
"There is not a single thing in this house that doesn't have a story of its own," says Allan, who has hunted for treasures at estate sales and antiques stores. Because her furnishings are well loved, they are also easy to live with. "This is a comfortable place to entertain," she adds. "Nothing is too precious. I don't care if people put their feet up on the coffee table."
Read more about how these three design-savvy sisters live well in limited spaces in "Cottage Charm," the cover story from inRegister's October 2015 issue.