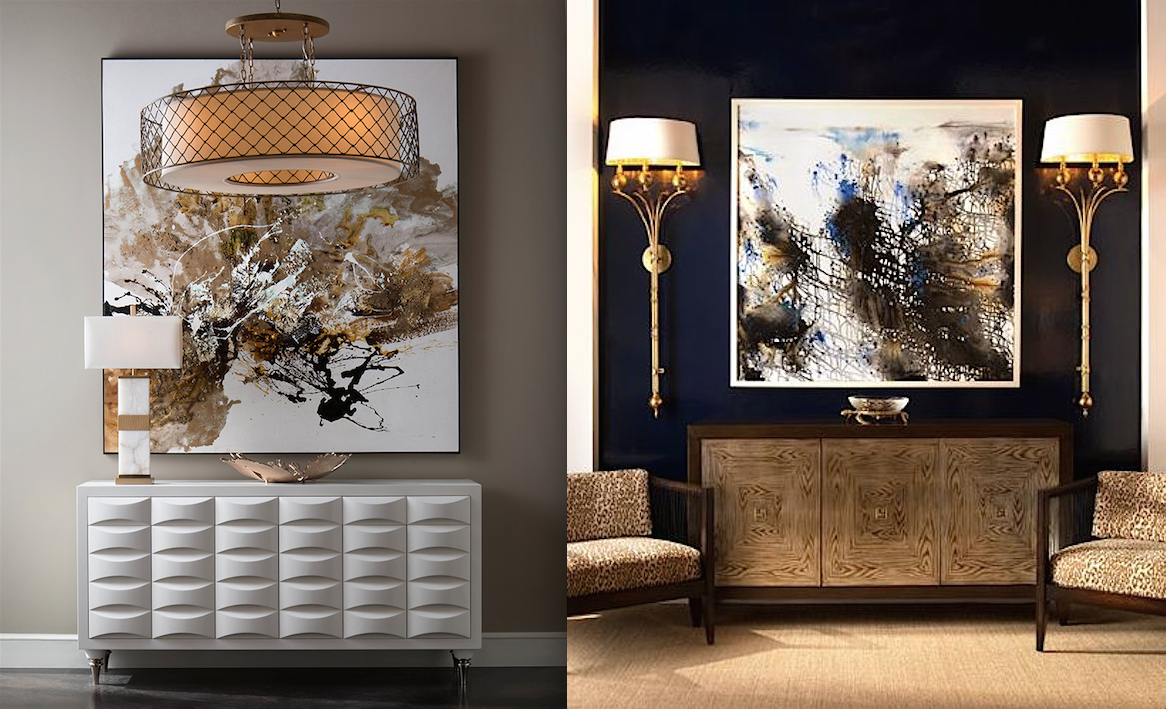 Designer tip: Patti Dupree on art that makes a statement
With so much focus on minimalism, function and "the magic of tidying up," some people might hesitate to splurge on larger, less useful decorative details in their home. But that doesn't mean that they should be forsworn altogether. In fact, according to interior designer Patti Dupree, owner of Patti Dupree Furniture & Interiors, a standout piece of decorative flair might be the secret weapon to making a space look unique and pulled together.
From abstract paint splatters to refined sculpture, Dupree's showroom often pairs statement artwork with side tables or in sitting rooms, distracting the eye from blank space and complementing its surroundings.
"A piece of original artwork stands out as a timeless classic in the interiors of your home, whether your space lends itself to traditional, transitional or contemporary design," she says. "Such timeless artwork can enhance any type of setting."
To see more of Dupree's designs and learn about her team of experts, visit pattidupree.com.