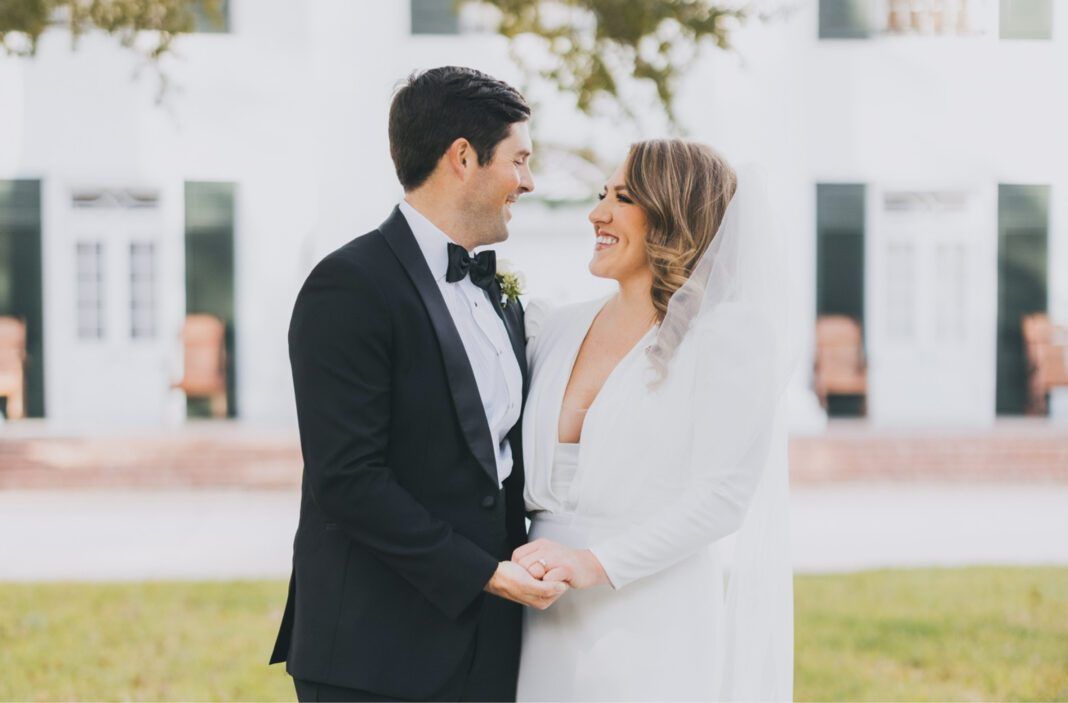 State of the Union: Sarah Ellen Edwards and Christopher Bates' Governor's Mansion wedding day
---
On the morning after her wedding, Sarah Ellen Edwards Bates was in the Louisiana Governor's Mansion garden picking satsumas off of the trees with her friends. It was a small, subtle moment amid a weekend full of major milestones, but it was this memory that came rushing back to Governor John Bel Edwards' youngest daughter during a recent conversation via Zoom.
Sitting in the White House office in which she currently serves as director of agency liaison in the Office of Presidential Correspondence, Sarah Ellen and her mother Donna—who joined the call from the Governor's Mansion here in Baton Rouge—went on recounting more of those simple memories. Not ones charged with pomp and circumstance, but the quiet ones like private mansion tours for out-of-town guests, a pre-wedding tea party with the 12 flower girls and ring bearers, and a special brunch where bridesmaids assembled their own bouquets.
"We wanted to give our guests an intimate experience," Sarah Ellen explains. "It meant so much to us that so many people wanted to come and celebrate with us. You know, you invite all of these people but never think they'll all be able to come. But when we were getting back the RSVPs, I was emotional."
The list of more than 500 guests at Sarah Ellen's November 18, 2022, nuptials spanned all facets of her and now-husband Christopher's lives both together and separately, with friends and loved ones in attendance from D.C., Christopher's hometown of Shreveport, Baton Rouge and everywhere in between.
"It was sort of a coming together of old and new," Donna says. "From our family to the new friends that we have made over the last eight years, it was special to have everyone come together."
Having hosted older daughter Samantha's wedding reception at the Governor's Mansion back in 2016, Donna says she was uniquely prepared for a second round. She worked with friends and local vendors to bring to life Sarah Ellen's vision, which the bride was working to relay all the way from Capitol Hill. And that included plenty of flowers and lots of Pelican State touches.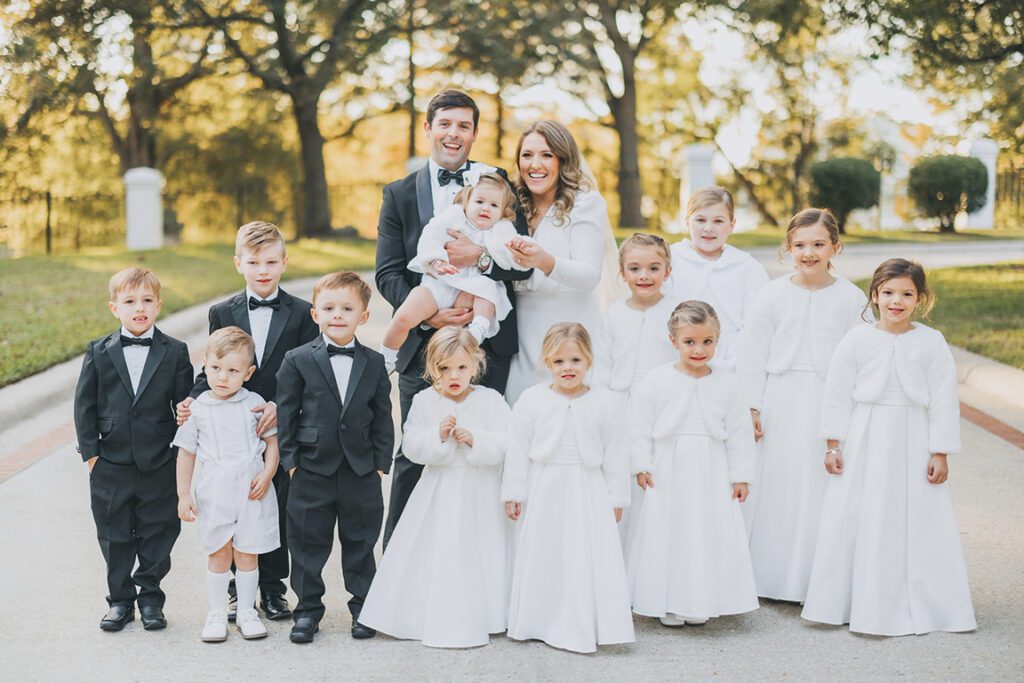 "I wanted to have as much Louisiana as possible," Sarah Ellen says. "We had so many out-of-town guests, and we really wanted to show them the best of what Louisiana has
to offer."
With the wedding taking place on the Friday before an LSU football and Saints home game weekend, guests were invited to games both in Tiger Stadium and the Superdome in New Orleans. And then there was the menu. Chargrilled oysters were shucked and grilled by Drago's in the Governor's Mansion rose garden. Classic Louisiana favorites like gumbo were there for the tasting. Sarah Ellen and Christopher also worked with Covington's Bon Sake to create custom sushi rolls with names like "LSU," "The Lagniappe" and "Phi Mu/FIJI"—in a nod to the Greek organizations that brought the couple together in the first place.
"One thing we made sure of was that 'Callin' Baton Rouge' was played at 11 p.m.," Sarah Ellen recalls. "Then we closed it all out with a second line, of course."
The Louisiana love that resonated from the reception only makes sense, after all, coming from the state's first family. With only a handful of wedding receptions ever having taken place at the Governor's Mansion, it's fitting that this celebration of all the things that make our state great will go down in history.
"It was such a special way to close out our time at the mansion," Sarah Ellen explains.
"And to be able to share it with our friends and family," Donna adds, "and have them be a part of the whole day, and the preparation for it, it was beautiful."