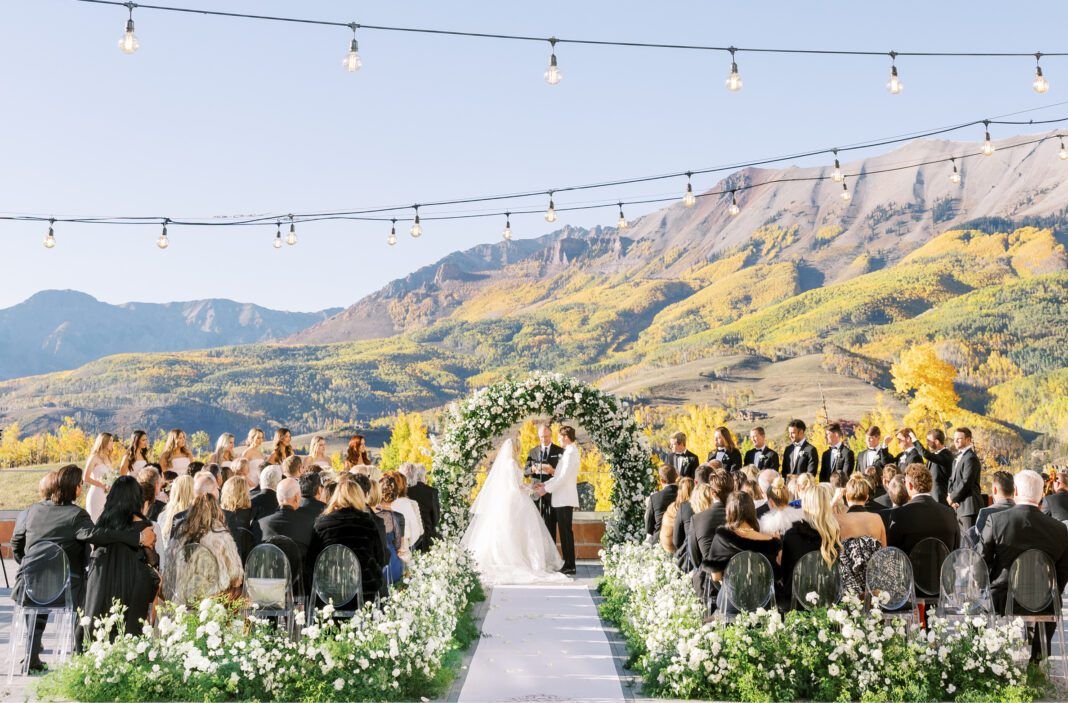 Higher Love: Ambiance is at an altitude at these mountain weddings
---
"The mountains are calling, and I must go."
This quote, pulled from a letter from legendary outdoorsman John Muir to his sister Sarah in 1873, has made its rounds on graphic tees, Nalgenes and everything in between. But recently, for Southern brides, it's become a wedding mantra.
In increasing numbers, Baton Rouge brides are heading out west for their nuptials, trading below sea level for upper altitudes. And with those views, we can't blame them.
"My family bought a home in Telluride three years ago," newlywed Madison McDuffie Guilbeau says. "We absolutely fell in love with it. There's so much to do, and we feel so alive when we're there, no matter what time of year it is. Even just sitting there and looking at the view, it's amazing."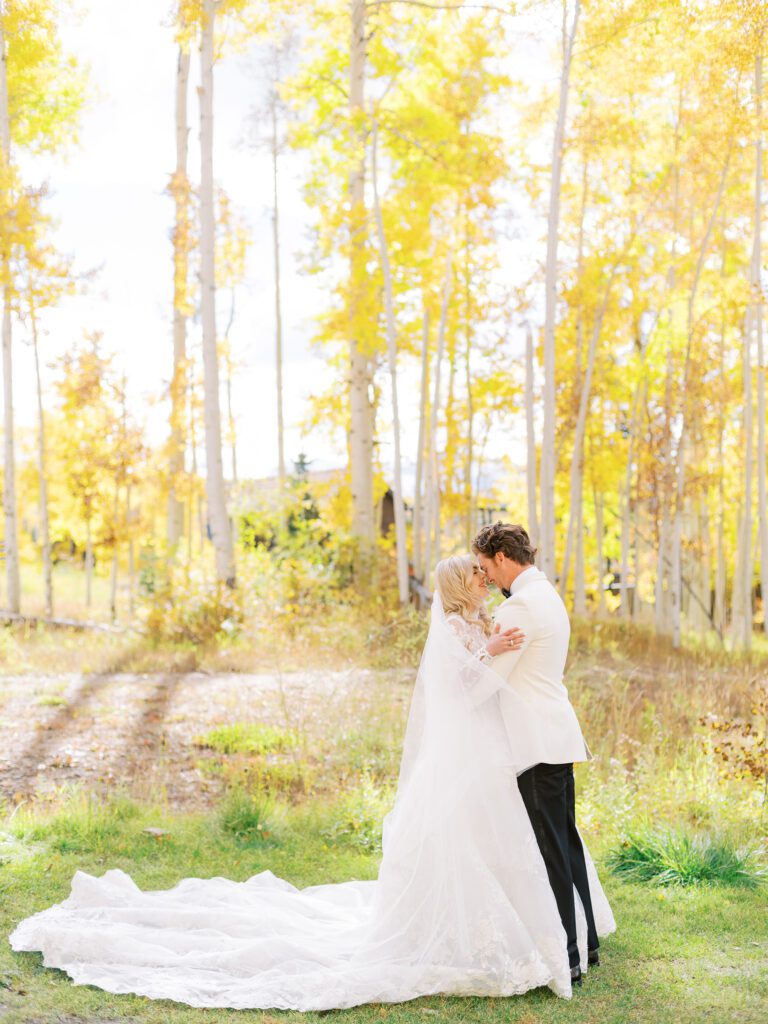 Madison always knew she wanted to host her wedding close to home, though she wasn't sure which one. She originally had her entire wedding planned for a summer day in her parents' Baton Rouge neighborhood. However, as it grew closer, she had second thoughts. "Something just didn't feel right," she recalls. "I knew it would be beautiful, but it just didn't feel exactly right."
She scrapped all of her Baton Rouge plans and looked to the mountains instead, bringing her wedding planners, Tiffany Pilgrim and Maranda Cardinale of August Events, along for the ride.
"From a planning perspective, assembling our team of vendors presented the biggest challenge," says Pilgrim. "Telluride is a very remote location, so it took a bit of research, and making some local friends, to secure even our most basic rentals."
But in the end, it was worth the postponement and the extra effort. When Guilbeau and her now-husband Daniel looked out from the terrace that served as the site of their ceremony, they were greeted with not only views of the vast mountain landscape, but also Madison's family's home. "What we loved most was watching our guests experience Telluride and all we love about the town," Madison says. "It was so special for us to have everyone there celebrating love."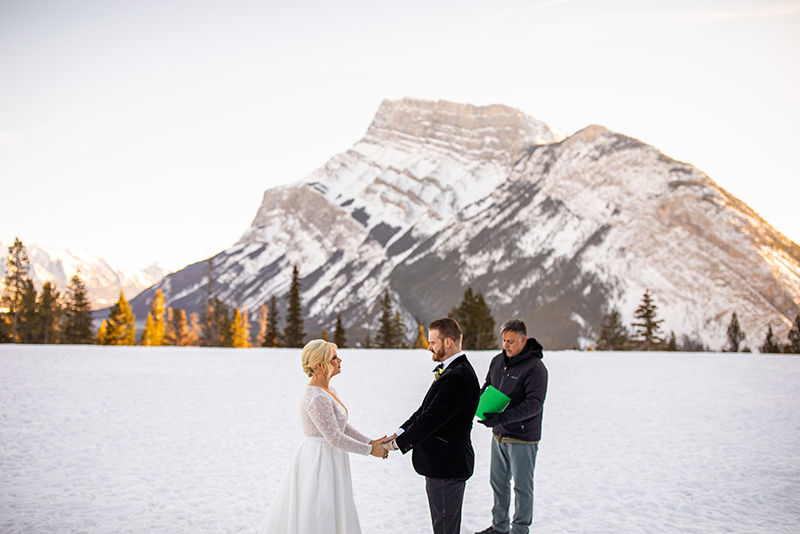 Courtney Kretzsinger Snowden and her now-husband Cameron wanted much the same thing. Looking even farther north, they brought their guests all the way to Canada for their big day.
"We knew we were going to have a small wedding, and we wanted to showcase the beauty of nature," Courtney explains. "We visited Banff before finalizing our plans, and we were blown away by how stunning it is."
A November wedding date ensured snow was on the ground for the ceremony, as guests witnessed Courtney and Cameron exchange vows with a backdrop of mountains and evergreen trees taking the place of typical flowers.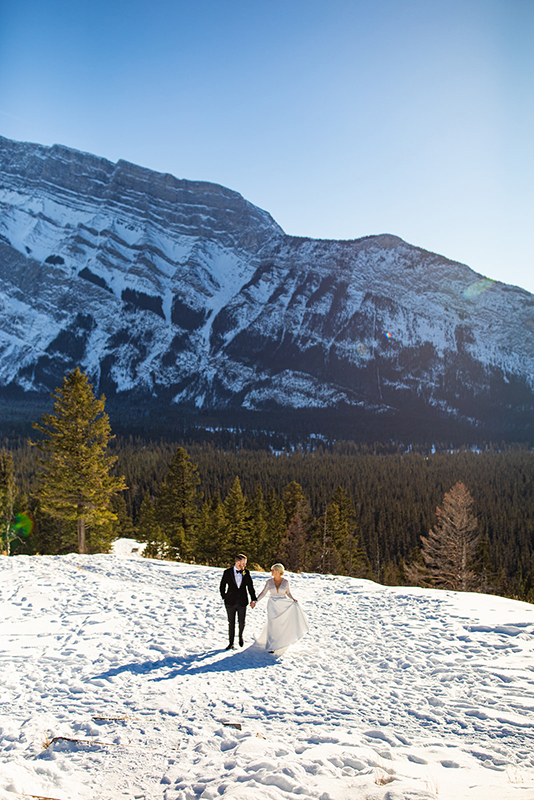 "I also did not want to sweat at all on our wedding day," Courtney explains. "Being from the South, I've experienced that and knew I wanted to minimize that on our big day."
Her long-sleeve wedding gown gave a nod to the chilly weather as guests huddled in coats, tights and scarves. But whether you prefer cold to hot or vice versa, for both Courtney and Cameron, as well as Madison and Daniel, the mountains are worth it.
"With the scenery in the mountains, you really don't have to do much," Madison says, noting that she kept her florals loose and whimsical to match the natural setting. "There's only two weeks out of the year that you get that yellow that I had at my wedding—the yellow of the leaves changing. It's magical. And it was even more magical to bring that wild vibe—the vibe of the whole mountain town—to life at my wedding."
---
A tip for hosting Southern guests in the mountains, from the experts:
"We teamed up with a great local company to provide guests with welcome boxes equipped with tools to manage the altitude, like oxygen canisters and hydration multipliers," Cardinale notes. "When you're at the top of a mountain, one cocktail equals two or three. It's important to maximize your hydration or you can get really sick."