Out-of-the-box ideas to pop the question to your bridesmaids
A bride's big day is not complete without her closest girlfriends by her side, so it stands to reason that "proposing" to your bridesmaids has recently become all the rage. Popping the question to the bridesmaids is now a fun part of the wedding planning experience. The proposal possibilities are endless, so we curated a list of a few of our favorite ideas from around Baton Rouge to make your bridesmaids' experience one to remember.
---
Rodeo Wrapped Box, Rodeo Boutique
A box filled with goodies like candles, confetti and even sparkling rosé gummy bears is sure to secure your bridesmaids. This adorable idea allows brides to customize each box specifically for their go-to girls. At Rodeo Boutique on Highland Road, each box can be customized and wrapped in store to help make the process effortless and stress-free.
---
Customized cupcakes, Smallcakes Cupcakery and Creamery Baton Rouge
We can't think of anything sweeter than proposing to your bridesmaids with a box of personalized cupcakes. At Smallcakes, a team is on hand to help you personalize your cupcakes for each girl in your group. A message iced onto a gourmet cupcake is perfect for the girl with a sweet tooth.
---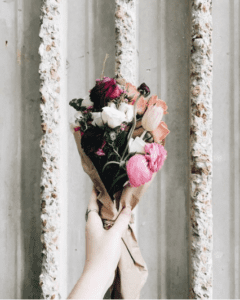 Special delivery bouquet, Merry Floral
Send a surprise delivery to the special girls in your life with a whimsical bouquet created just for them by Merry Floral. With a personalized note, flowers are a classic way to "propose" to the girls you want alongside you at the altar. Plus, this floral present offers a fun introduction to bridal preparations.
For a fun twist, make this bouquet a flower crown and turn the asking process into a photo shoot.
---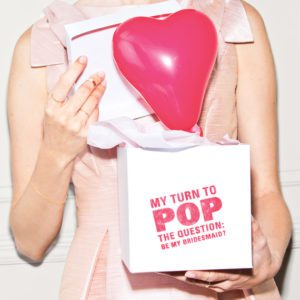 Balloon-in-a-box, DIY
Literally "pop" the question to your bridesmaids with this fun and unique do-it-yourself idea. All you need is a balloon, the message, confetti and a box. Start by placing the question in the balloon and blowing it up. Place it into the box with some confetti and, when the time comes, have your friends pop the balloon to find the message.