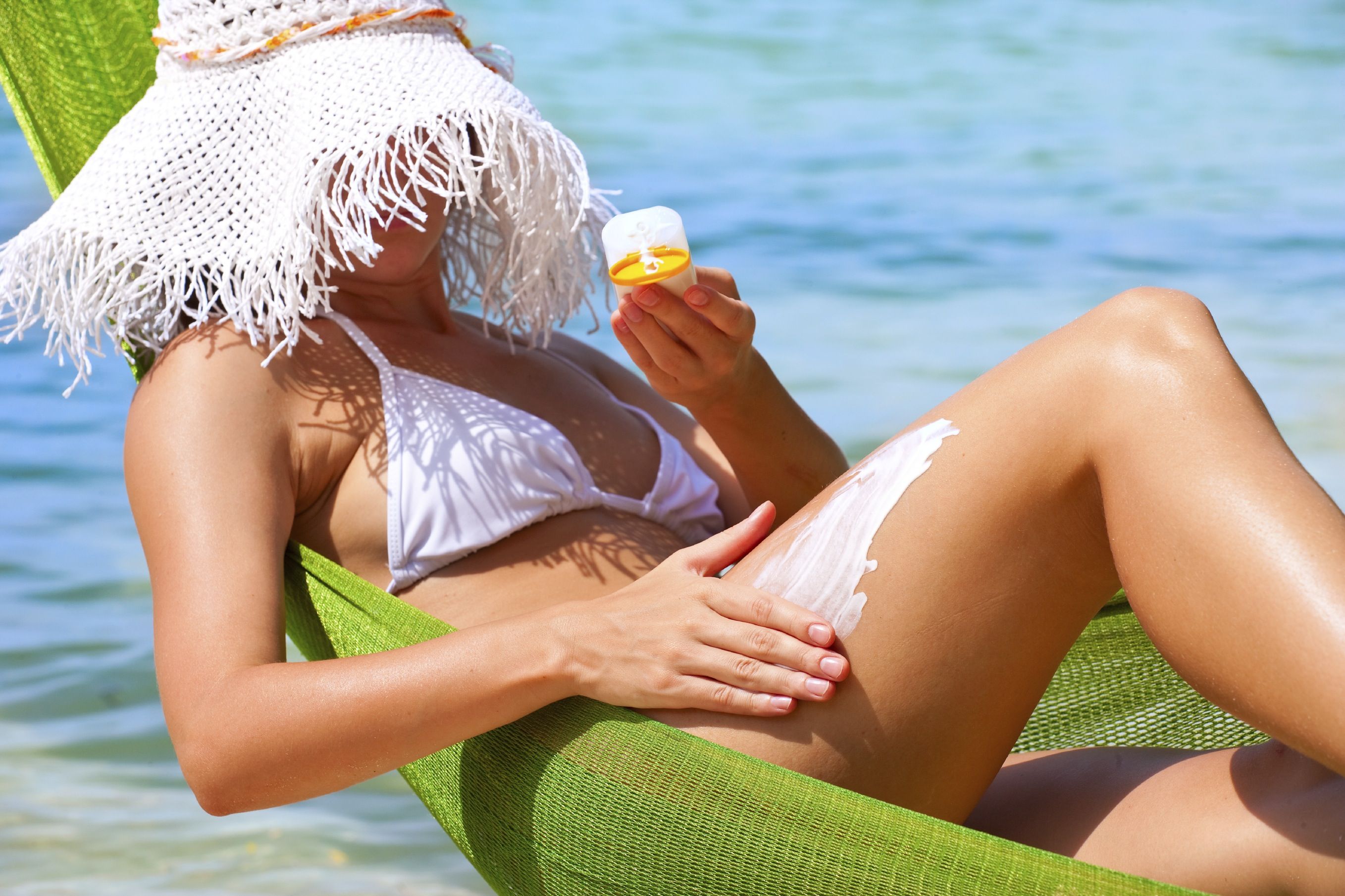 Sun protection made simple; Younger-looking skin is in
Sun protection made simple
On a summer afternoon at 2 p.m. in Louisiana, the sun's ultraviolet rays are more harmful than any other time of the year. inRegister asked Sarah Lomax Gray, co-founder and director of the Lauren Savoy Olinde Foundation, to give us the low-down on protecting skin this summer. Lomax says a few changes to your daily routine for the summer months can help you enjoy the summer sun safely while keeping your skin looking youthful.
As an essential first step, Lomax advises sunscreen. For daily use, she advises a light sunscreen of SPF 15, even on days that you may be in the car or when it might be raining or cloudy. For a day at the beach or working outside in the yard, a broad-spectrum SPF 30 is recommended. Broad-spectrum sunscreens block both UVA and UVB rays; UVA rays are associated with wrinkling and aging while UVB rays are linked to burning, but both can cause skin damage. And of course, be mindful of what you wear. Lomax says to wear protective clothing such as shirts (many summer sport brands now offer built-in sun protection–check for "UPF 50" on the label), hats and sunglasses.
The Lauren Savoy Olinde Foundation's mission is to bring awareness of skin cancer through education, prevention and early detection. To support the organization's efforts, sign up for the Hat Run, a 5K and 1-mile run scheduled for April 25 at Pennington Biomedical Research Center. Find out more about the race here. Read more about the foundation in an inRegister story from last year here.
---
Easy trick to younger-looking skin
The 5:2 skin diet is a fast that doesn't involve depriving yourself of any food. The new beauty trend, backed by skincare specialists, is said to improve your skin's health and appearance in less than a month. All you have to do is go makeup free two days a week. Experts say overuse of makeup without breaks can lead to the breakdown of collagen and elastin, a.k.a. the things that make skin look youthful. Giving our skin a breather twice a week can help promote faster formation of new skin cells and result in a younger, healthier appearance. Try the au naturel approach to boost your confidence and enhance your complexion in just a few weeks.