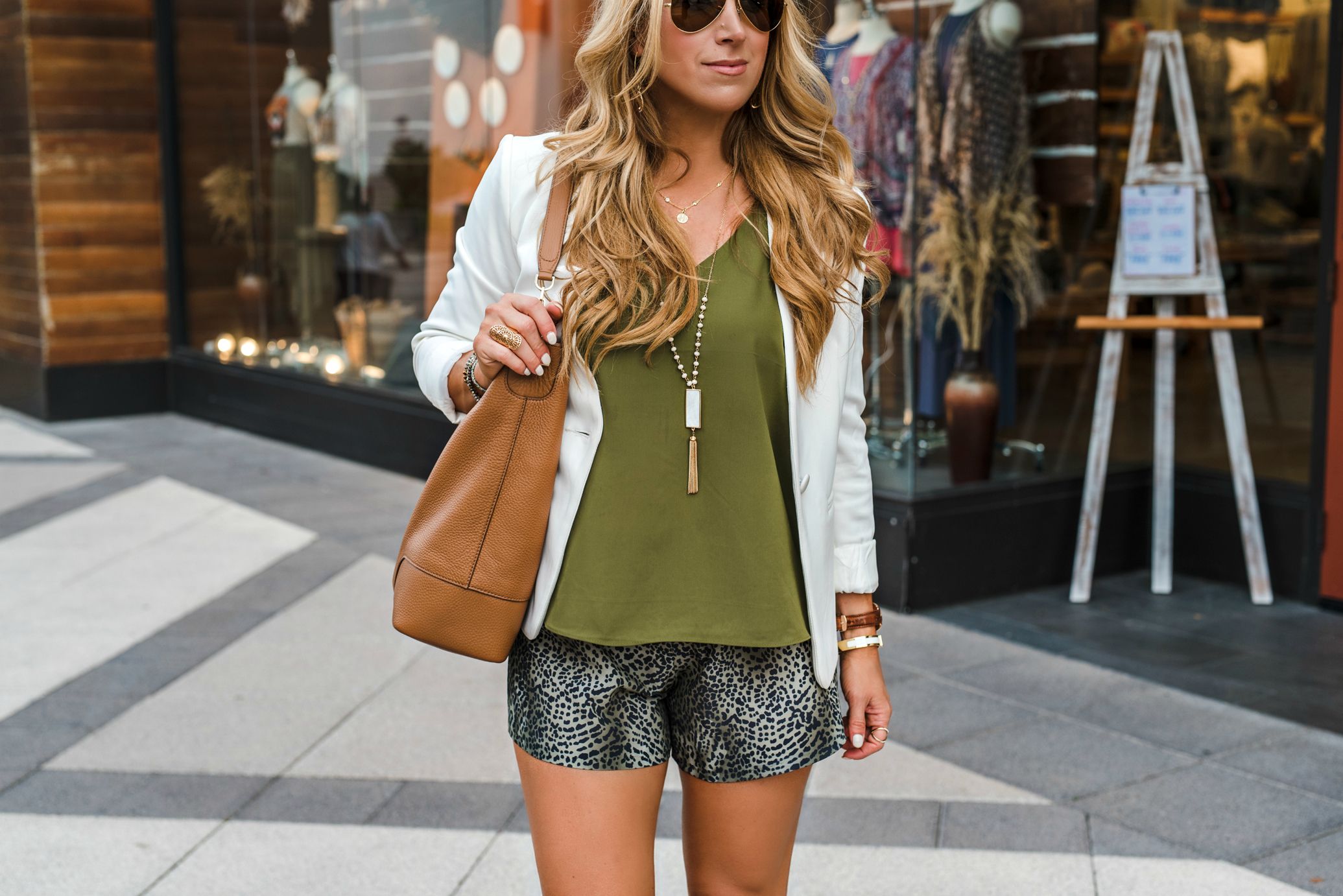 Street smarts: Style blogger January Hart Rizzo offers a fresh focus and gains a following
Sewing is not the skill a dad typically passes down to a daughter. Especially not a dad in the U.S. Navy. But January Hart Rizzo's father sewed parachutes and leather bags on the Navy's industrial machines—so the mechanics of his 13-year-old's sewing machine were a breeze. Soon preteen January was learning simple sewing techniques and quickly developed a love of fashion and design. Two decades later, her fashion finesse gains fans through her style and beauty blog "January Hart" as she is photographed around Baton Rouge in the latest clothing trends.
"It's been a real growing experience for me," says this wife and mother of two who launched her site almost three years ago. "Honestly, it's just such a blessing to watch how the whole journey has unfolded and continues to unfold."
January graduated with a textiles, apparel and merchandising degree from LSU. Right out of college, she designed children's wear—some under her own name and some for a children's clothing company outside of Louisiana. After her children were born, she launched the blog as a brand new venture. These days, January attempts to post a style trend at least three times a week but may post as many as five, depending on what she thinks her readers want at that time.
"I strive to put out consistently good and helpful content along with the best photos I can," says January. "All bloggers have their own unique group of men and women readers who look to them for certain trends. It's about establishing your own personal style and setting out to
find those who share your style
and views."
January uses Baton Rouge streets and monuments for the backdrops of the photographs she posts. She loves the city and loves spotlighting our Southern culture while showcasing great outfits. But like a typical working mom, January squeezes in photography and posting between sending her children to school, working out, carpool, homework and dinner preparation.
"It's a gig that keeps no set working hours," says January. "You'll find me posting a blog update or posting on social media into the wee hours daily. Luckily, I love the process and watching this blog of mine grow each month."
And as her following continues to grow, January claims that she is along for the ride. She can envision a future that involves launching a womenswear line, traveling to other cities, and partnering with companies to build solid working relationships. She loves what she does, and she plans to continue down this path as far as it takes her.
"They always say that if your dreams don't scare the life out of you, then they aren't big enough," says January. "The sky is the limit,
I say!"