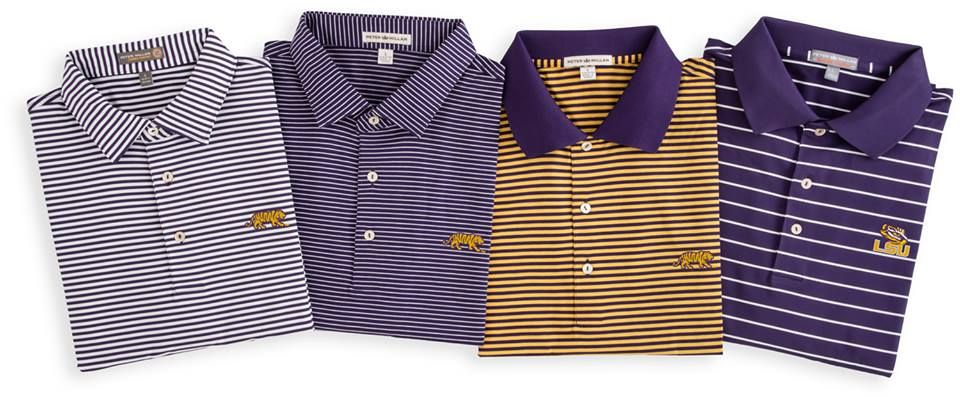 Sales roundup: Trunk shows at Carriages, Merci Beaucoup's birthday celebration, and more
Carriages Fine Clothier is hosting a handful of events over the next few days. Today, Thursday, October 25, the store is celebrating the release of a brand new Peter Millar LSU polo, which features the Sailor Mike logo, as well as the exclusive Louisiana logo. In addition, Stenströms and Brax will also be in the store today for trunk shows with special deals. Tomorrow, Friday, October 26, an expert from Lucchese will be on hand to help customers design custom boots, while also offering a sneak peek of the new fall inventory. Peter Millar will be taking over the store on Saturday, Octover 27, for a fall trunk show. And on Monday, October 29, Faherty will be outside in the courtyard to showcase its new fall line. For more information, check out Carriages' social media here.
---
Merci Beaucoup is hosting a birthday celebration this Saturday, October 27, from 10 a.m. to 5 p.m. The event will feature giveaways, door prizes, snacks, drinks and more.
---
This Saturday, October 27, The Pink Elephant Antiques is hosting a trunk show from 9 a.m. to 5 p.m., with sales, snacks and plenty of vendors. For more information, visit the event page here.
---
Starting today, October 25, RussoRoss is hosting a French Kande trunk show alongside an art exhibition by Pam Westbrook. The trunk show and exhibit will continue through Monday, October 29. To learn more, visit the event page here.
---
Halloween costumes and treats are 50% off now at Victoria's Toy Station.
---
Through next Wednesday, October 31, Woman's Center for Wellness is offering $75 off of standard memberships.
---
Halloween merchandise is 30% off at The Queen Bee.
---
At the Red Onion, all faux pumpkins are 30% off and all Halloween items are 50% off.
---
Through next Wednesday, October 31, if you spend $100 or more at Rodéo Boutique, you will receive a 15%-off coupon that can be used throughout the month of November.
---
LD Linens & Décor is hosting a $1,000 giveaway to get its Instagram account to 10,000 followers. To enter, follow @ldlinensanddecor on Instagram and tag three friends on this post who aren't already following the account.
---
Are you a Baton Rouge retailer with an upcoming sale or special event? Email [email protected] with details to be featured in an upcoming Sales Roundup.