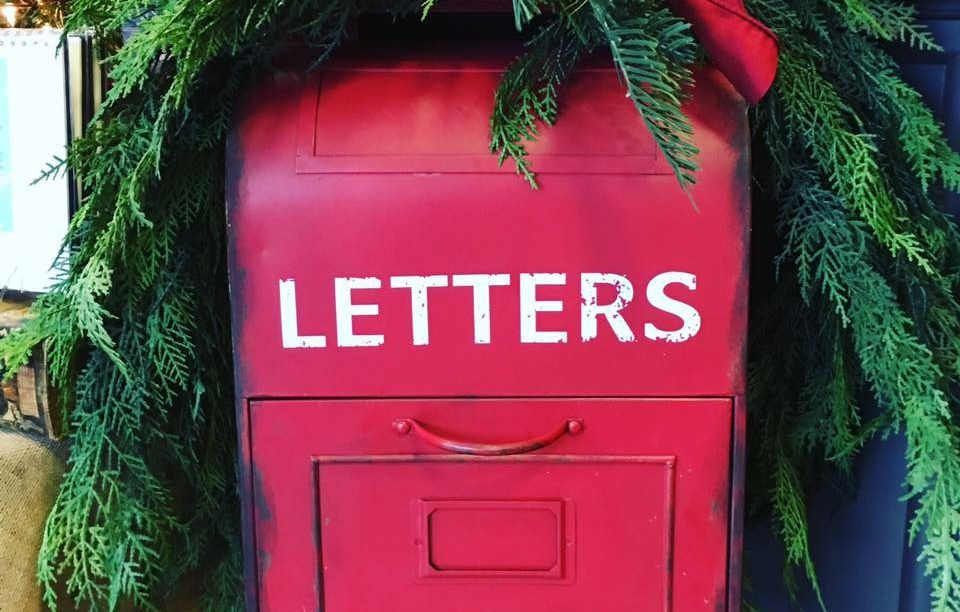 Sales roundup: Make the rounds of holiday open houses, find tax-free furs, and more
A look at sales in the area:
---
The Queen Bee is hosting a Christmas Open House today, Thursday, November 30, until 7 p.m. The event heats up from 3 to 6 p.m. with pop-up shops from Annie's Attic Bows and Emily Monroe Godfrey Fine Art, a book signing by Cotton Feels Rotten's Terri Hackett D'Armond, and a visit from Santa Claus. Religious artist Suzanne Lyell of Prayers on the Side will be the store's special guest all day long. All goodies purchased at the shop will be gift-wrapped at no charge, and shoppers who spend $100 can enter to win gift certificates for future shopping sprees.
---
Both Baton Rouge locations of The Royal Standard are hosting a Christmas Open House today, Thursday, November 30, from 4 to 8 p.m. In addition to raffle prizes, giveaways and hors d'oeuvres, items storewide will be 10% off. The Perkins Road Overpass location will also feature cookie personalization by Cupcake Allie, while the Perkins/Highland location will offer snacks prepared by the in-house Crown Bistro.
---
View and shop the works of local creatives at 1010 NIC's 1010 Saint NIC Festival tonight, Thursday, November 30. From 5 to 9 p.m., explore handcrafted items by makers from the Mid City Makers Market as well as NuNu Collective while enjoying food and drinks from local restaurants and checking out holiday gifts at the shops of 1010 NIC.
---
Today, Thursday, November 30, is the last day of Soiree's closing sale. Everything is 50% off including formals, with jewelry at 50% off plus buy one get one free.
---
LSU Museum of Art's 13th annual Holiday Trunk Show is tomorrow, Friday, December 1, from 11 a.m. to 7 p.m. In addition to items from local artists, the event will also feature free gift wrapping, as well as 20% off entire purchases.
---
Today and tomorrow, November 30 and December 1, Dixon Smith Interiors' semi-annual warehouse sale continues, with items up to 90% off.
---
Shop the Julie Vos holiday collection during a trunk show at Head Over Heels Boutique tomorrow, Friday, December 1, from 10 a.m. to 6 p.m., and don't forget to catch the end of the extended GiGi New York Trunk Show going on through Sunday afternoon.
---
Just in time for holiday parties and chilly weather, every purchase at both the Baton Rouge and Lafayette locations of Raffaele Furs & Boutique will be tax free from today through Sunday, December 2.
---
Mint has extended its upholstery sale until the end of this week. Take 15% off all in-stock upholstery and 20% off any custom-order upholstery. All Lauren Barksdale Hill limited edition prints will also be 20% off.
---
This Saturday, December 2, take advantage of Once Upon a Child Boutique's Clearance Blowout Sale to gather up cozy clothes for the tiny people in your life. From 9 a.m. to 1 p.m., all items with yellow stickers will be 50% off, then they drop to 60% off from 1 to 5 p.m. and 70% off from 5 to 8 p.m.
Also, from now until December 24, Once Upon a Child is offering discounts on gift cards. You can get a $25 gift card for $20, a $50 giftcard for $40, and a $100 gift card for $80.
---
Next Wednesday, December 6, Renaissance Hotel is hosting a Girls Night Out with holiday shopping, cocktails and appetizers. The event will feature local vendors including Wanderlust, Kismet Cosmetics, GrinningJupiter Jammery and more.
---
From now through next Saturday, December 9, take 20% off all Yves Delorme items at Custom Linens.
---
Merci Beaucoup is counting down the days with its 30 Days of Christmas sale. Select jewelry will go on sale every day until December 25.
---
Bring in 3 canned goods to Southern Sophisticate to donate to the Baton Rouge Food Bank and get 10% off your purchase.
---
Are you a Baton Rouge retailer with an upcoming sale or special event? Email [email protected] with details to be featured in an upcoming Sales Roundup.