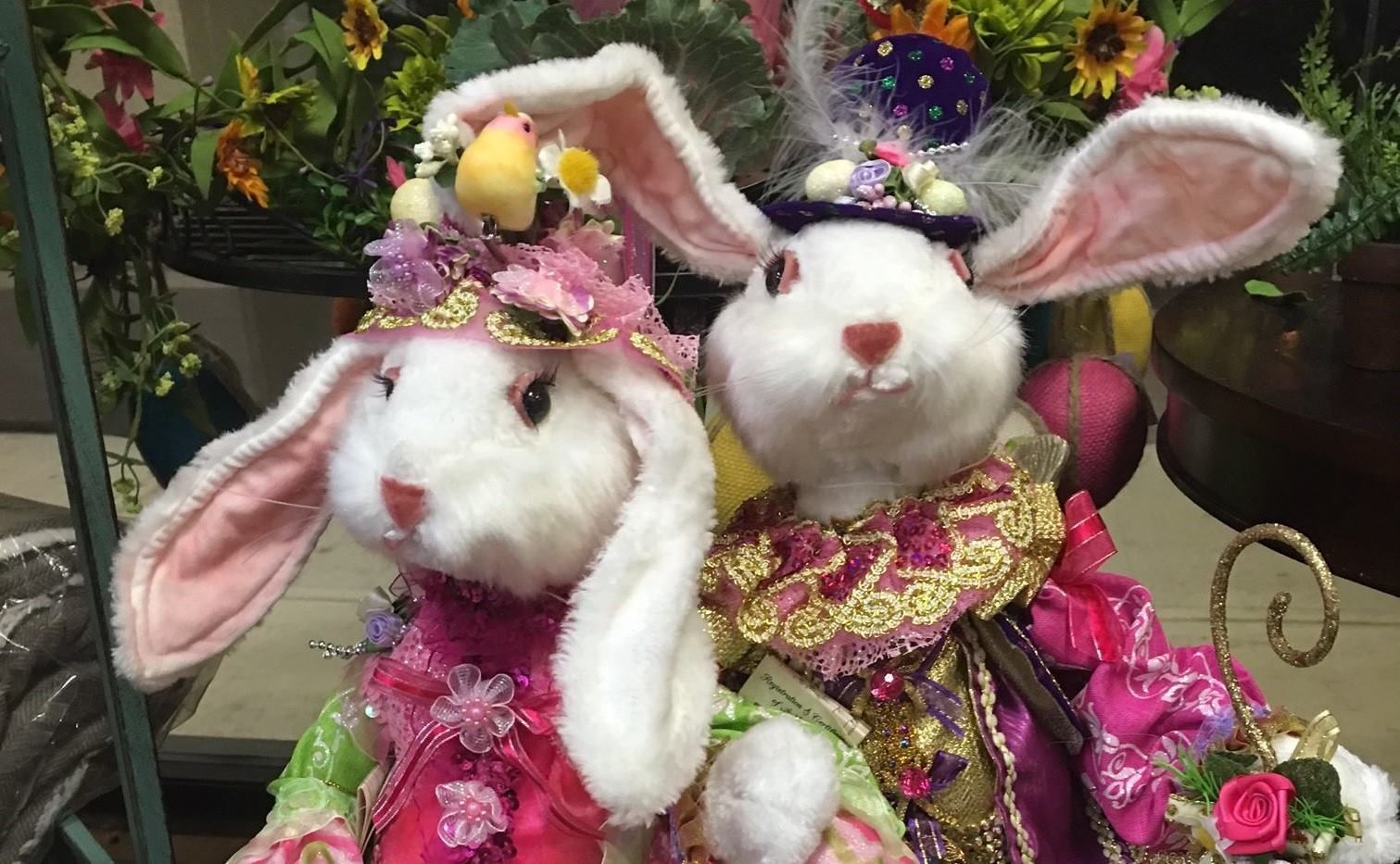 Sales roundup: Easter deals at Rickey Heroman's, Touch a Truck at Victoria's Toy Station, and more
A look at area sales and events:
---
Victoria's Toy Station is hosting hands-on fun by the Junior League of Baton Rouge's Touch a Truck committee this Saturday, April 8, from 11 a.m. to 2 p.m. Kids can explore a real fire truck, pick up some fun swag, and register to win tickets to the League's Touch a Truck event on April 29. The teen author of the book Dottie's Sun Survival Guide and reps from Patient Plus Urgent Care will also be joining in the pop-up party fun.
---
Bring in this ad to Rickey Heroman's Florist & Gifts to receive 20% off all Easter items now through Saturday, April 8.
---
Perkins Rowe's weekly Rock N Rowe concerts continue this evening, Thursday, April 6, with a free blues guitar performance by Jonathan "Boogie" Long beginning at 6 p.m.
---
Grow your own miniature garden! Terrarium kits are now 50% off at Red Onion.
---
NK Boutique's Corporate location is holding an Equipment Spring 2017 trunk show today, Thursday, April 6, through Saturday, April 8. Receive 20% off all Equipment merchandise.
---
The Purple Rack Boutique in Prairieville is holding Ladies' Night this Friday, April 7, from 6 to 8 p.m. Shop new spring arrivals, enter to win a $50 gift card when you spend $50, peruse a pop-up jewelry store, and receive a free Vera Bradley ID keychain with each purchase.
---
Z Dermatology is continuing its Endless Summer Package by offering 20% off three procedures from a list including including IPL/BBL, Sublative/Sublime, laser hair removal, facial infusion, Z Peel in Light, Medium or Deep, Allumera, Nano Laser Peel and 1540.
---
 Rodéo Boutique is having a Spring Break Week sale with 20% off swimwear online only. Use the code "SPRINGBREAKSWIM" at checkout.
---
Now through April 30, get free shipping on all online orders of $50 or more at Merci Beaucoup.
---
Tay James Decor & Gifts is offering 20% off all jewelry for Facebook followers this week.
---
The Optical Shoppe is having a Spring Sale with 30% off select designer sunglasses and frames.
---
The Royal Standard is offering $12 umbrellas, 25% off Easter items, and free shipping on online orders over $50 with the code "HIAPRIL" at checkout.
---
I Do Bridal Couture is having a Blue Willow Bride trunk show today, Thursday, April 6, through Saturday, April 8.
---
Hemline on Highland is having a Wild Fox trunk show today, Thursday, April 6, and tomorrow, Friday, April 7. Shop and enjoy cocktails, treats and a raffle.
---
Head Over Heels is having an Isolá trunk show from 10 a.m. to 6 p.m. today, April 6, and tomorrow, April 7.
---
Are you a Baton Rouge retailer with an upcoming sale or special event? Email [email protected] with details to be featured in an upcoming Sales Roundup.