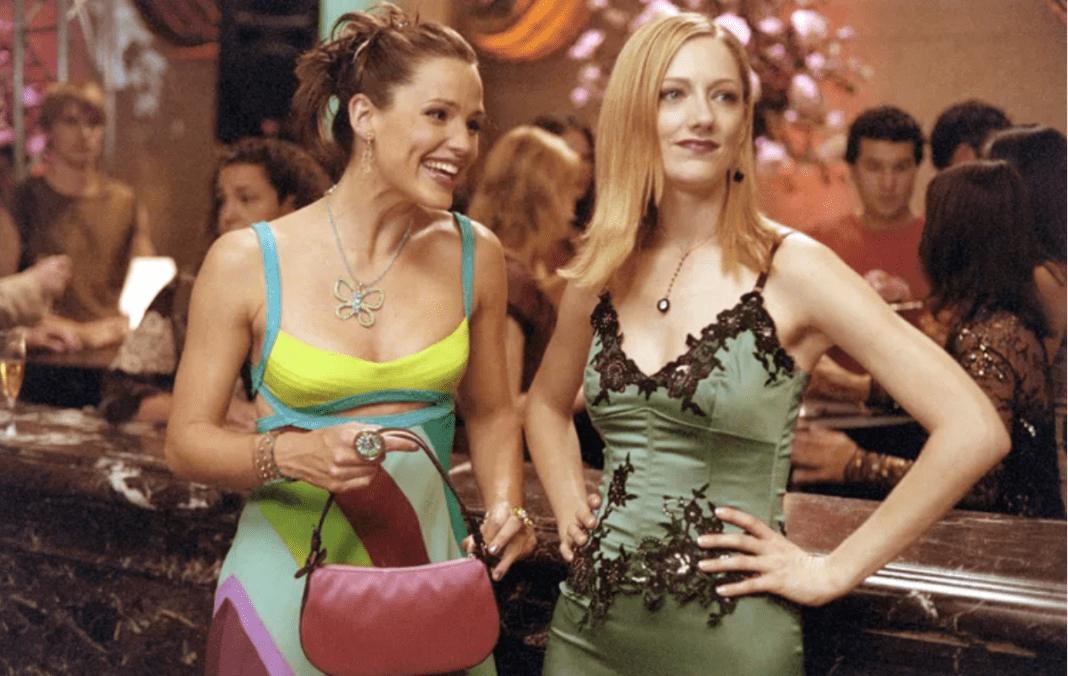 'Romcom Core' style brings the magic of the 2000s back into fashion
Maybe it was Jennifer Garner's daytime tube tops in 13 Going on 30 that defined the era for you. Or maybe the casual-cool jeans-and-a-nice-top looks in Amanda Bynes' general ouvre. And who—who?—can deny the cultural resonance of Kate Hudson's golden slip gown in How to Lose a Guy in 10 Days? Whatever early-to-mid-aughts It Girl springs to mind during journeys down memory lane, we can bet that you've probably seen some of their signature styles making a comeback in 2023, this time under the moniker of "Romcom Core."
View this post on Instagram
Named by Pinterest as one of the trending styles to look out for this year, the resurgence can be spotted in details like claw clips, slinky shapes, flouncy mini skirts, cardigan sets, and even a newfound love of the cargo pant. No matter the outfit, though, the essence stems from the spark of delights found in meet-cutes, unexpected connections and the carefree satisfaction of true love—which, we'd note, should be fashionable in any time, any place.
"We've absolutely noticed the trends of the 2000s coming back into style," says Jeneé Esquivel, owner of Moxi Boutique. "That type of cool-girl aesthetic is very in right now, especially in bright colors, feminine textures and feminine silhouettes."
View this post on Instagram
As it should be. The 20-year trend cycle rarely fails, after all, and what reads as nostalgia for members of the Millennial generation will seem brand new to younger Gen-Zers.
"They didn't live through it the first time, and they're our core customer base, so we definitely pay attention to what they're interested in and what they like. That's always at the forefront of our minds when we go to market," says Esquivel. "If you're incorporating the Y2K trends into your look, though, just make sure to sprinkle it in. Otherwise it could look costume-y."
---
For more style content, be sure to follow us on Instagram @inregister.