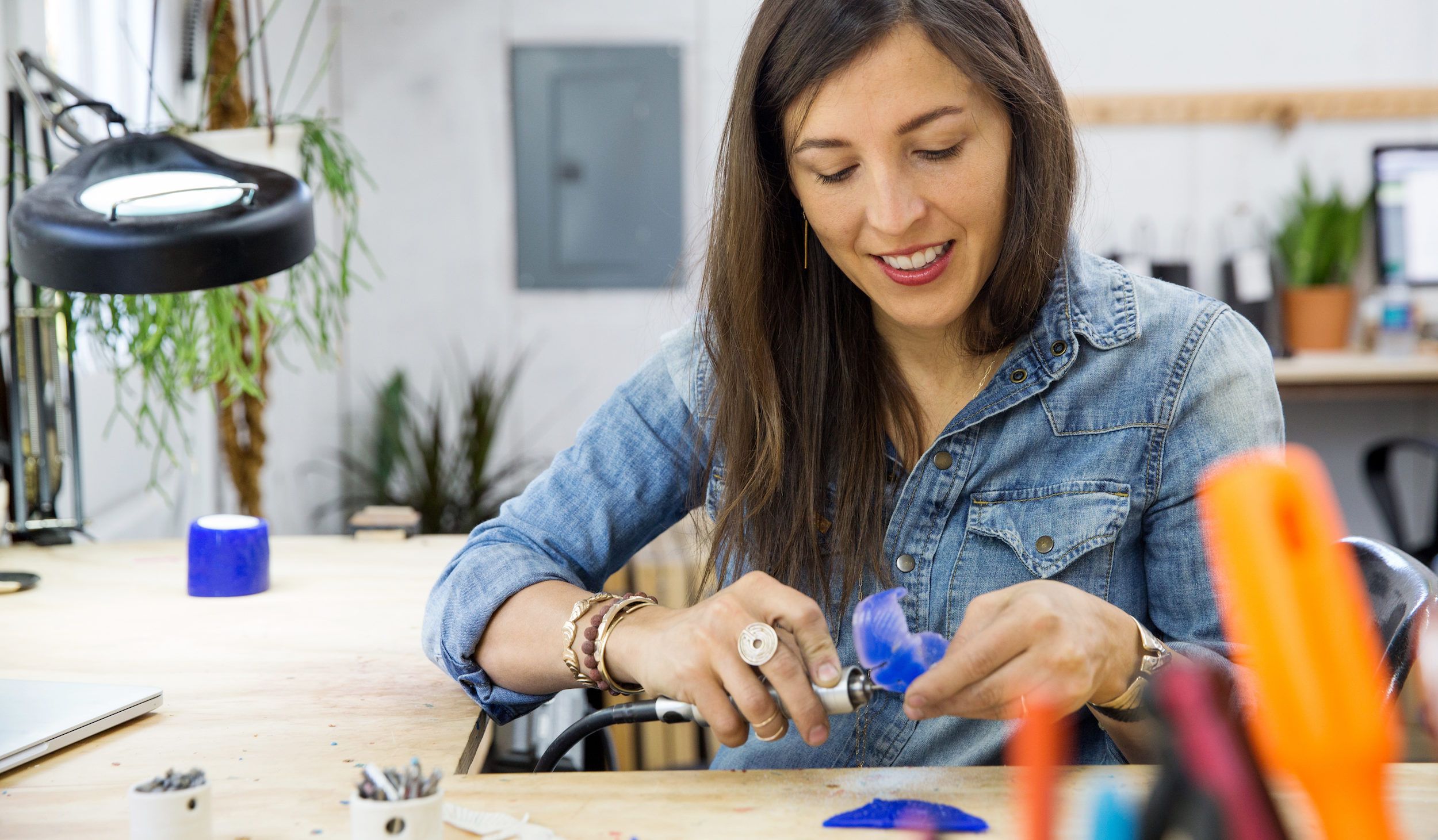 Local gems: Artisans around Baton Rouge create one-of-a-kind jewelry
With spring in full swing, it's time to pack away the earmuffs and gloves and pull out the earrings and bracelets. Baton Rouge is overflowing with talent when it comes to jewelry-making artisans, and we've found some great locally made baubles to add to your collection.
---
Mimosa Handcrafted
Madeline Ellis' passion for telling stories shines through her gilded pieces, with subtle symbolism that makes each earring, ring, bracelet or necklace more than just jewelry, but a special gesture of community, love and peace.
Below are Ellis' "anam cara" pieces, which depict the two words in an ancient Irish script called Ogham. "Anam cara" is Gaelic term translates to "soul friend" and embodies the Celtic tradition of an unconditional bond between the person, or people, with which you can share your whole self. Ellis describes these pieces as as a "sort of next-level BFF bracelet" or ring.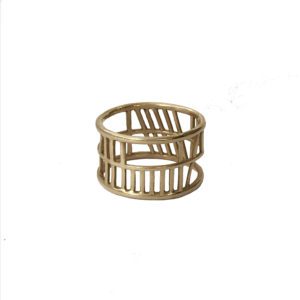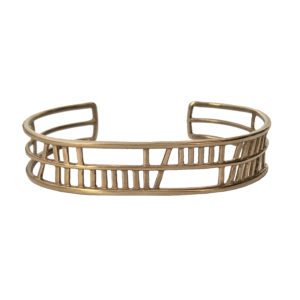 To shop more Mimosa, visit mimosahandcrafted.com and be sure to check the schedule for the next Mid City Makers Market.
---
RPS Designs
Growing out of an enjoyable pastime she shared with her grandmother, Rachel Stewart launched a small business of her own in 2012. Stewart's handmade baubles are both bohemian and refined, making each piece as transitional as it is trendy.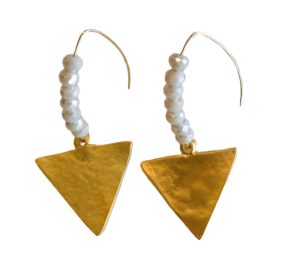 To shop more RPS Designs, visit the store's Etsy page here, and check out new arrivals and updates on the store's social media here and here.
---
Love Stoned
Spreading her passion to live life to the fullest with everyone who picks up her jewelry designs, Gabby Murphy launched Love Stoned with a desire to do something different. Her eclectic pieces key into her own love of life and everything shiny.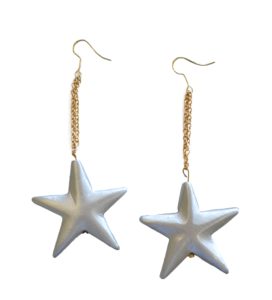 To keep up with Love Stoned, check out the brand's social media here.
---
Heart Over Harvest
Victoria Petersen has always been artistic, but nailing down one particular passion has never been her forté. Amidst her search for that "one thing," Petersen founded her brand Heart Over Harvest, which has evolved into a place for her to share her love for the unusual and beautiful with the community. Each of her pieces finds new life as Petersen repurposes discarded items to create one-of-a-kind jewelry and more.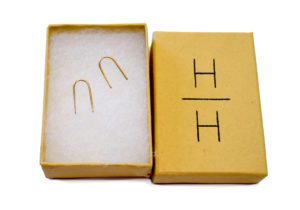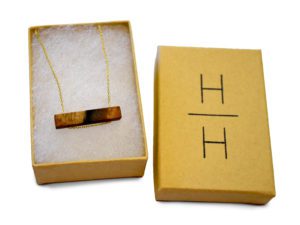 To shop all of Petersen's pieces, visit the Heart Over Harvest website here and Etsy shop here. And, follow along on social media here and here to keep up with Petersen and her creative pursuits.
---
Emmerson Designs
Bright colors, unique shapes and top-of-the-line quality set Jordan Emmerson's work apart. Her out-of-the-box approach to trendy statement pieces makes each earring, necklace and bracelet an unforgettable expression of Emmerson herself. And as if that isn't enough, each piece comes carefully packaged in a soft fabric pouch.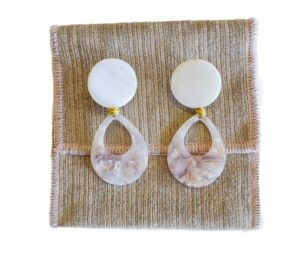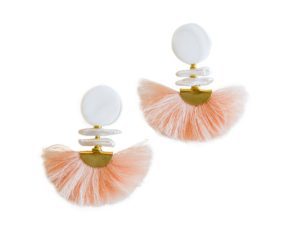 To shop more Emmerson Designs, visit the Etsy shop here. And, keep up with all of Emmerson's creations on her social media here and here.
---
A Girl's Gems
Regina Harp's love of local inspired her foray into the handmade jewelry world. As her website reads, "We're here for the lover of handmade jewelry," and with druzy chokers, spiked hoops and cow skull necklaces, her pieces are hard not to love.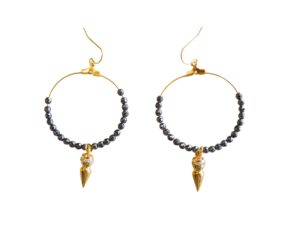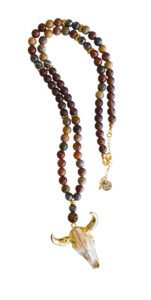 To shop, and purchase, Harp's creations, visit A Girl's Gem's Instagram here and website here.
---
 REBL Creative
Retailing nationwide, Rebecca Laurent is a "mompreneur" with a mission. Her signature lightweight tassel earrings may have inspired the now jewelry-focused business, but Laurent is branching out and letting her creative juices flow to bring all-new products and styles to the now booming business.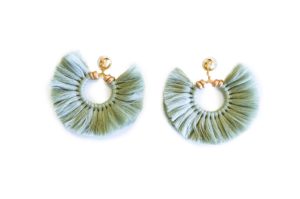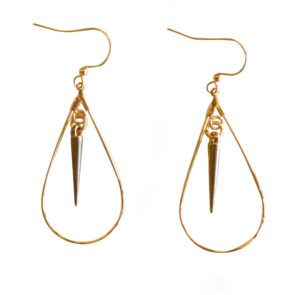 To see more of Laurent's creations and shop the collection, visit rebl-creative.com. And keep up with the action on Rebl's social media here and here.