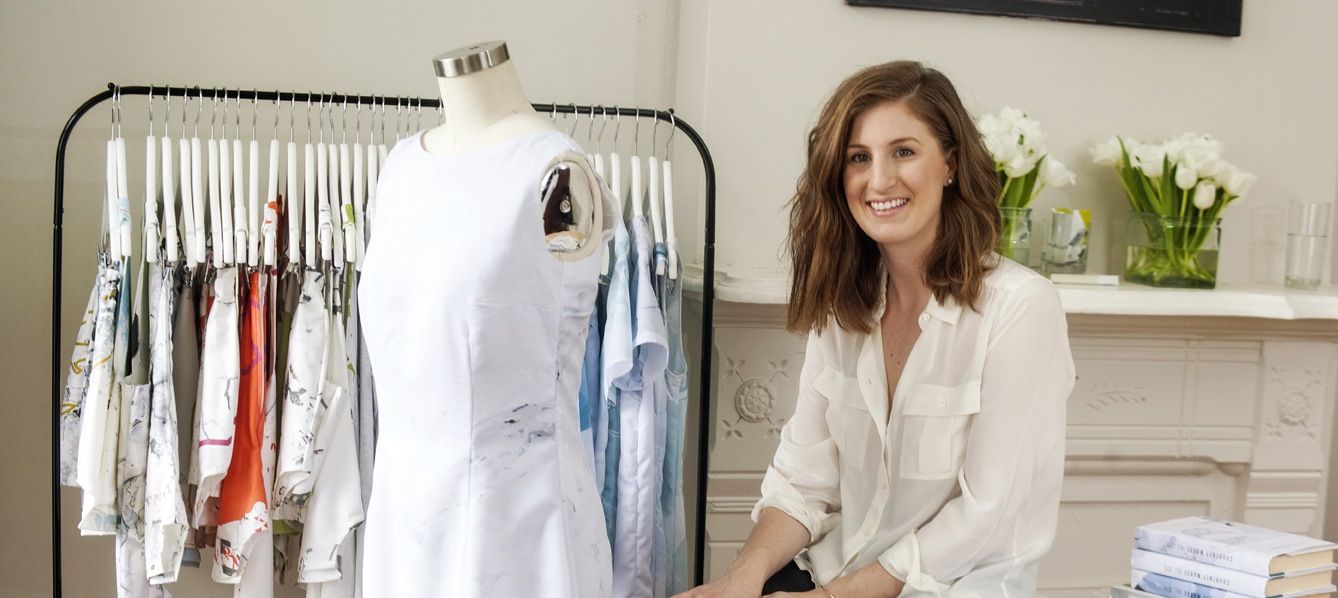 Photo by Kristin Basilica
Courtney Marse draws from a graphic design background to create striking patterned garments
Long ago, before the days of Pinterest, designer Courtney Marse used X-Acto knives to slash inspiration from magazines.
Today, the part-time LSU art school instructor repurposes real-life experiences for inspiration as an up-and-coming graphic and textile designer overseeing her own clothing line.
Marse's most recent textile prints from her self-titled clothing line were featured in a Fall/Winter 2015 Southern Design Week fashion show in March at the Mallory Page art studio in New Orleans, where Marse also works as studio manager.
Her latest line is inspired by the cold temperatures she and her husband experienced while living in their charming but freezing New Orleans home last winter, Marse says. She couldn't shake this icy inspiration and began researching areas around the North Pole.
She learned of Svalbard, an archipelago in the Arctic Ocean whose name means "cold shores" in Norwegian, and based a narrative on glaciers, ice and geological rock formations to be incorporated into textile prints.
These unique textile prints have a "dialogue," notes artist and studio owner Mallory Page. "She pulls from a very interesting place," Page says. "All of her work is so abstract, but it tells a story, which is really cool."
Marse, 29, became interested in graphic design as an undergraduate mass communications student at LSU, but it wasn't until her graduate work in fine arts and graphic design that she experienced a life-changing moment.
An interview with New York-based textile designer Ashley Miller changed her thinking about her own work forever.
"She mentioned the words 'digital textile printing,' which was still a relatively new technology then, and it was like a light bulb," Marse says. "I thought, I can print on fabric just as I could on paper and construct a garment just as I could a book or any other traditional graphic design piece. That was a huge moment in my research."
Her stylish approach to textile design, including the creation of custom-engineered prints from deconstructed photographs, helped Marse stand out and develop connections in the New Orleans fashion industry.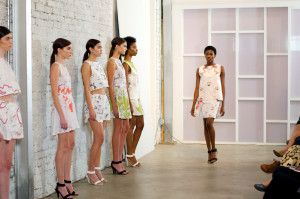 "She's just really got a serious talent for the textile design work that she does," says Andi Eaton, founder of Southern Design Week and the New Orleans-based clothing line Hazel & Flo.
After viewing Marse's application to appear in a Southern Design Week show last year, Eaton invited Marse to collaborate with her and create custom prints for Eaton's own collection, based on Eaton's travels to Spain.
These signature prints by Marse were featured in Southern Design Week's Spring/Summer 2015 collection last fall. "I think she's definitely someone to watch," says Eaton.
Working with Eaton has opened doors in the fashion industry, especially for a self-proclaimed "oddball" who has foundations in graphic design and not apparel, says Marse. "It's just been really welcoming and amazing," she says.
Although, Marse sewed with her grandmother as a child growing up in the southwest Louisiana city of Sulphur, her creative outlets were really dancing, gymnastics and cheering. She was even crowned a two-time U.S. national baton twirling champion as a girl.
"Growing up dancing really gave me a creative spirit and a creative way of thinking," Marse says.
But having a designing career wasn't a possibility, she thought. "I always did it and it was fun to do, but I didn't know I could do anything with it," she says. "I didn't know I could design the way I am now. That never crossed my mind."
As for the future, Marse plans to continue designing garments but also wants to keep experimenting with three-dimensional forms, including a contemporary chair incorporating her Fall/Winter 2015 collection's textiles.
The freedom these projects allow Marse is exciting but intimidating, she admits. "It gets a little scarier," she says, "when you can do whatever you want to do."
For more information on Courtney Marse's designs, visit her website.