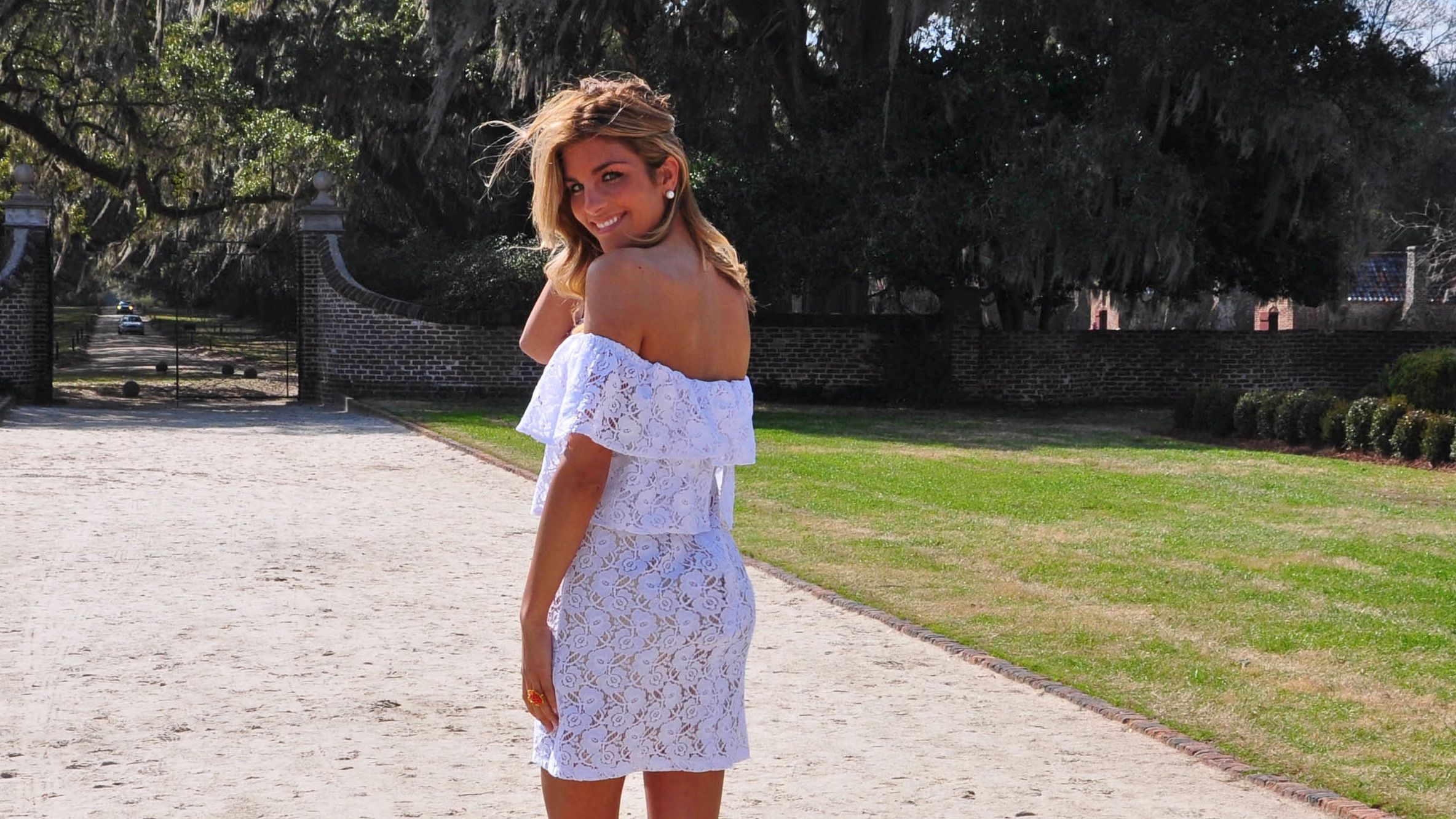 Three local designers on the rise
Courtesy Pearl Southern Couture
---
 Ashley Andrews
Ashley Andrews might only be 21, but she has dreams far beyond mastering her apparel design coursework at LSU. Andrews' "Blackbird" collection was recently selected to be featured in New Orleans Fashion Week's Top Designer competition. She also won a scholarship from Cotton Incorporated for her wedding gown design. Her pieces incorporate handmade lace and mixed materials for a unique point of view.
"Clothing is like a painting, only it's the most valuable work of art there is because you actually live in it," Andrews says. "I design clothes to make people feel something when they wear them. I want them to feel as if they can conquer the world."
How did you get started designing?
My grandmother taught me how to use a sewing machine when I was 10. At St. Joseph's Academy, I learned basic construction skills; my instructor, Mrs. Amy Neck, is still one of my favorite teachers. She knew how to motivate and make you fall in love with the art of sewing. I was hooked, and by senior year I had created my own prom dress. I have never looked back and I cannot image doing anything else.
How would you describe your aesthetic?
High fashion with a certain theatrical aspect. I want to create garments that can transition from semiformal to black-tie affair. I create one-of-a-kind pieces that are intended to make women feel confident and beautiful.
What are your plans for the future as a designer?
I have been thinking about graduate school for costume design to help learn a new skill set and perfect the skills I have already. I would love to work with theaters and films for costuming and wardrobe. The ultimate dream/goal is to win an Oscar for costume design and take my brand international (working and living in London for a few year).
---
Peyton Simms
LSU junior Peyton Simms launched Perfectly Taylored Collection in December 2014, and in only a few months the brand has already captured national media attention. Fashion plus function is the company's mantra, with a range of soft T-shirts featuring fun phrases like "Dance all night, sleep all day" and "Haute mess."
A summer line is slated for release in May, and Simms is now working on developing her fall line, which will include both tees and sleepwear. Her designs are spreading throughout the country through the newly launched PTC Stylist program, which uses brand ambassadors to promote the clothes on university campuses.
How did you get started designing?
My interest in fashion began when I was young, spending afternoons shopping with my mother and reading magazines like Vogue and Harper's Bazaar. I started designing when I was about 12.
How has your work evolved?
My designs are practical but stylish. My focus is on designing styles that women can wear in all aspects of their busy daily lives. I try to design clothing in which women can feel not only fashionable and confident but also comfortable.
How would you describe your aesthetic?
Perfectly Taylored Collection embodies a balance between comfort and chic for the modern woman.
---
Amber Perley
Millions of TV viewers fell in love with sweet young designer Amber Perley and her flirty Southern styles when she competed on NBC's Fashion Star in 2013. In real life, the LSU apparel design graduate has made her mark by offering clean-lined, classic pieces that suit the Southern woman's lifestyle—from football games to cocktail parties and beyond. Local shoppers can snag her styles at Hemline, and they'll be in good company when they wear them.
"Matthew McConaughey's wife, Camila Alves, was spotted wearing the Navajo skirt from my Gameday collection at a University of Texas football game," Perley says. "I couldn't be happier!"
How did you get started designing?
I started designing at a very young age. I was collecting fashion magazines and creating clothes for my doll and myself when I was very little.
How has your work evolved?
Each collection I create is inspired by a Southern city or muse. As time goes on, my line has almost grown up with me. My current focus is taking my first season off in six years to build up some creativity and get re-inspired. It is easy to get stuck in the grind of pumping out collections. Sometimes you need a creative break.
How would you describe your aesthetic?
I always design with my Southern customer in mind. What events is she going to? Where is she traveling, and what will she need to pack?
What are your plans for the future as a designer?
For the long term I plan to keep creating beautiful designs inspired by the Southern culture that I fell in love with so many years ago.