5 life lessons we can all learn from iconic centenarian Iris Apfel
August 29 is a date that will live in infamy–at least in south Louisiana, where two historic hurricanes struck on that day 16 years apart. But August 29 isn't all bad–it's also the birthday of one of the country's most colorful senior citizens, Iris Apfel. And this year, just as Hurricane Ida came barreling onto our shore, Apfel was celebrating her 100th birthday in her usual vibrant style.
After the past year and a half of pandemic and disaster, it seems fitting to take a few cues about resilience from this style icon, who has lived through all manner of major upheaval during the past century without missing a beat. Even at 100, she shows no signs of slowing down, having just launched collaborations with everyone from Lowe's to Etsy to the online eyewear brand Zenni Optical–a fitting choice considering that she is perhaps most widely known for her own eye-catching eyeglasses. "More is more," she has said, "and less is a bore."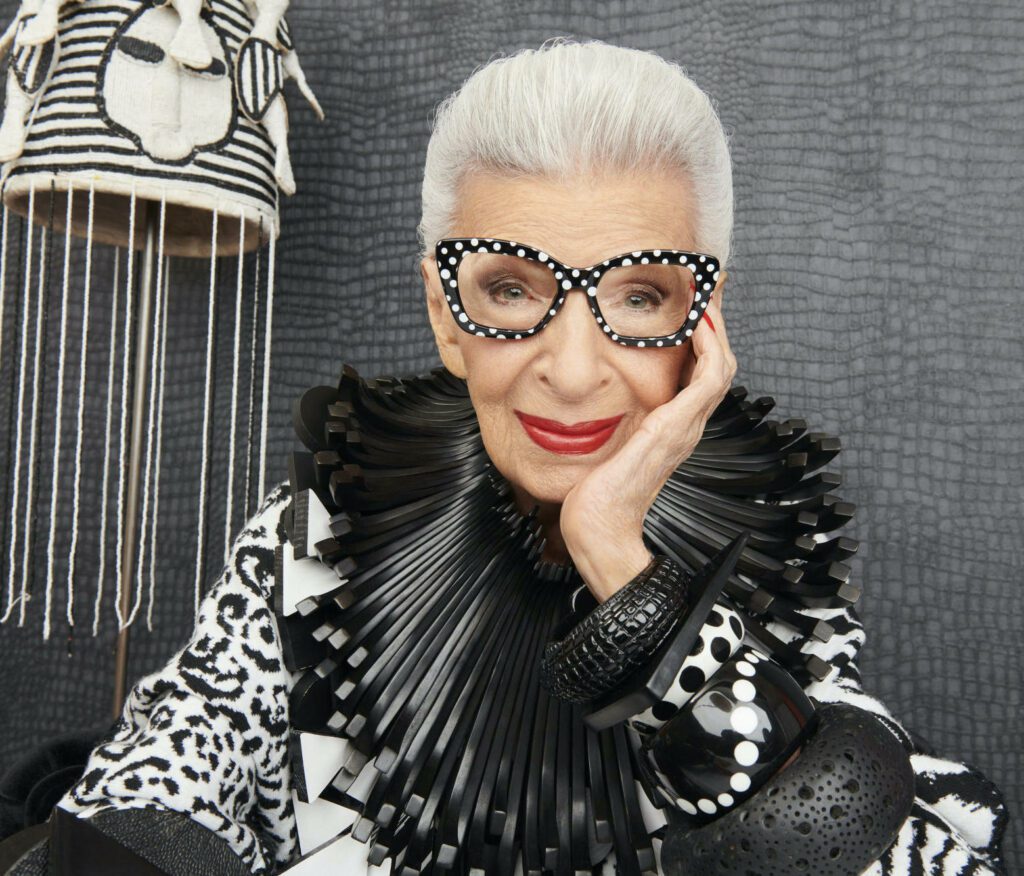 So what enlightenment can we glean from this life well lived? Turns out, plenty:
Collect the things that inspire you. Apfel was only a child when she began visiting antiques shops in her hometown of Queens, New York, and buying eclectic pieces of jewelry. Her collection eventually became the subject of a 2005 exhibition at the Metropolitan Museum of Art's Costume Institute; it was the first such show based on a living person who was not a designer.
Be open to reinvention. Fresh out of college at New York University, Apfel tried out gigs as a copywriter for Women's Wear Daily, an assistant to an illustrator, and a stylist for apartments on the real estate market. In 1950, she and her husband launched a textiles company, and during the 42 years that they ran the firm, she took on restoration projects for nine different U.S. presidents. Over the last 10 years alone, she has been a visiting professor at the University of Texas, wrote a best-selling autobiography, and signed a modeling contract. Whew!
Play by your own rules. During a time when women were expected to dress in a certain way, inspired by the images they saw on their black-and-white TVs or in magazines, Apfel sought out bold handmade clothing during the trips around the world she and her husband took for their textiles business. Paired with piles of bracelets and giant glasses, this ever-changing look projected sheer confidence and happiness.
Find enjoyment in everything. "You have to have fun," Apfel wrote in her book, noting that she feels 5 1/2 years old because she always looks at the world like she's discovering it for the first time. "If you can't have fun, you might as well be dead."
Trust your instincts. "I never expect anything," Apfel wrote in Accidental Icon. "I just feel things in my gut and do them. If something sounds exciting and interesting, I do it–and then I worry about it later."
---
Read our review of Apfel's 2018 autobiography here.