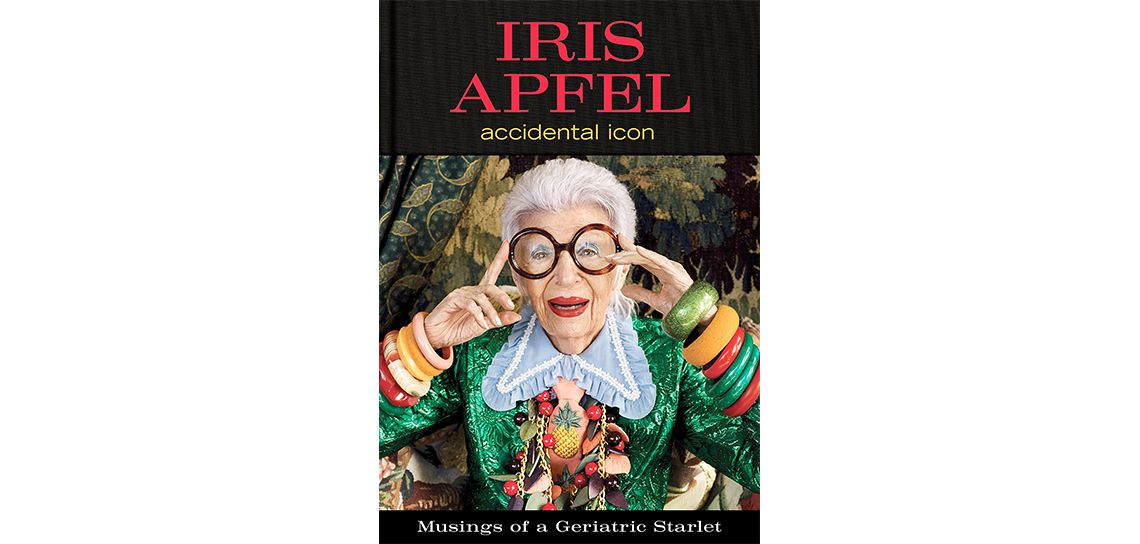 Off the page: 'Iris Apfel: Accidental Icon'
---
"I never expected to write this book," muses Iris Apfel in her vibrant manifesto Iris Apfel: Accidental Icon. "I never expect anything. I just feel things in my gut and I do them."
While this mantra may sound a little too simplistic, the reality behind it is surprisingly complicated. Apfel is an icon not because she just lets things happen. Rather, she reaches constantly toward the new and exciting, regardless of if it is easy.
"Doing new things takes a lot of energy and strength," writes the 96-year-old. "Most people would rather just go with the flow; it's much easier. But it's not very interesting."
Adapting this mindset for every aspect of her life, Apfel has crafted a world for herself that is uniquely hers and altogether unbelievable. She worked with First Ladies, had her closet displayed at the Met, became the face of a cosmetics line at the age of 90, and is even a visiting professor at the University of Texas at Austin.
"I love an unusual challenge," she says. And that much is clear in the color-splashed pages that chronicle some of Apfel's most pivotal, memorable and prophetic moments. From fine fabric to the keys to marriage, the self-proclaimed "World's Oldest Living Teenager" invites readers into her many years of fun, fashion, travel and adventure, offering an abundance of inspiration, and plenty of quotable lines, along the way.
"Although I'm in my 90s, I still feel like I'm five-and-a-half because I always look at the world like I'm discovering it for the first time," she writes, undoubtably behind a pair of thick-rimmed glasses and layered in countless bangles, a few necklaces and maybe even a fur coat. "If you can't have fun you might as well be dead."