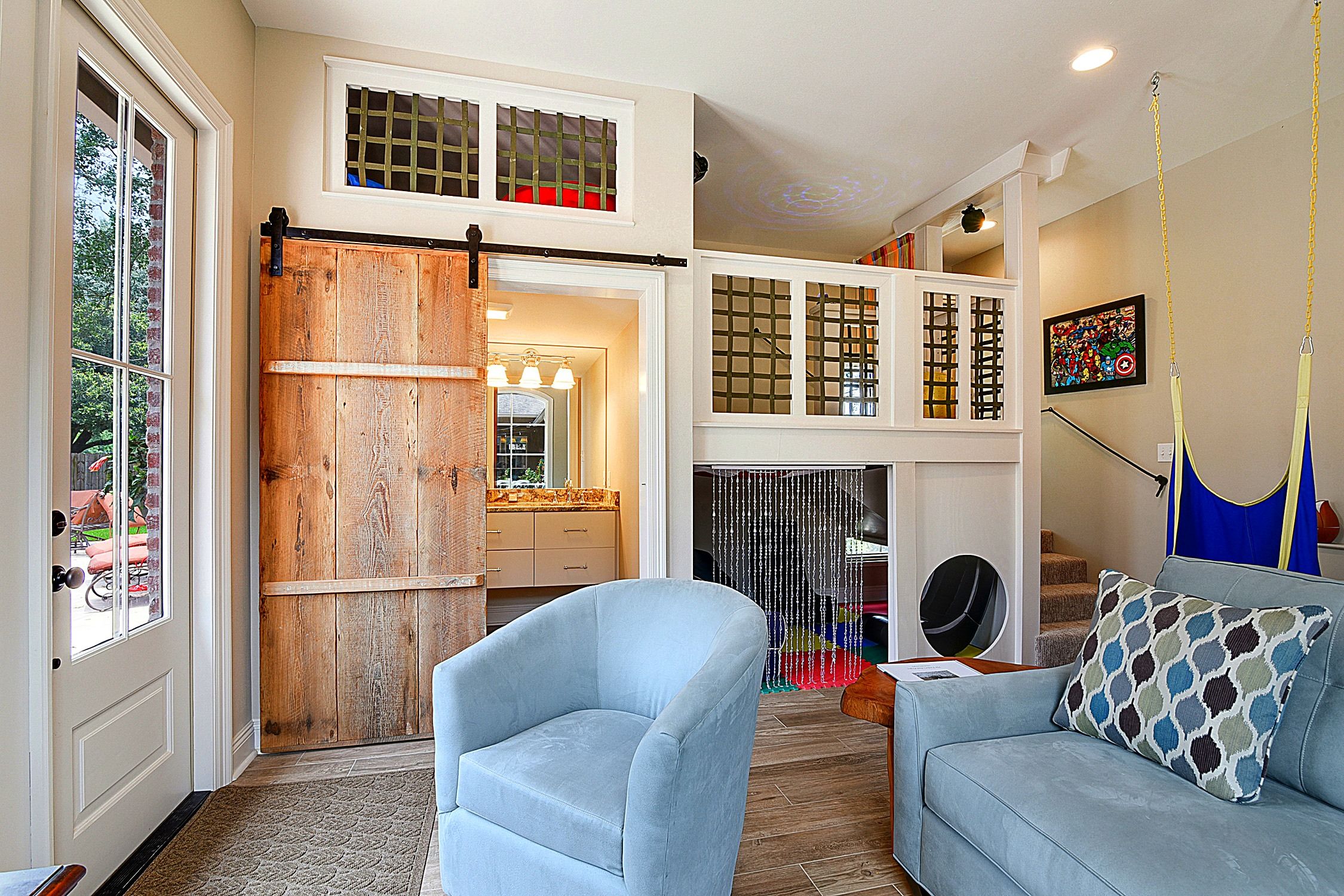 Tom Ashley Jr. designs a 'sensory room' with family in mind
---
When Tom Ashley Jr. first received the call from a friend about designing a "sensory room" for a Baton Rouge couple and their son with autism, he didn't know precisely how the project would end up. But he did know where to begin—by focusing on the individual and his or her needs. Although Tom had never created a special room for a child with special needs, he had plenty of experience creating specialized areas for older adults.
"The aging-in-place designation was put together by AARP and the National Association of Home Builders to make homes more user-friendly for the aging and elderly," says Ashley, owner of Expand, Inc., a home renovation business. "But the concepts we use in those cases can be translated in many different ways. Maybe someone is 90 years old and can't move around like they used to, and needs a door big enough for a walker to fit through. Or maybe they're 40 years old with cerebral palsy. Maybe it's a mother who struggles getting her kid in the tub because of a bad back. It's all about utilizing empathy and putting yourself in their shoes to figure out how to make everyday life more accommodating. We realized early on that we could help change people's lives that way."
But practicality is only the first box on the home-renovation checklist. Ashley wasn't focused on simply modifying walls with hand rails. He set out to create a wonderland of touch, color, texture and movement for this young client.
"Beauty is a critical aspect of what we do," Ashley. "It's about coming up with solutions for these people, but also ensuring that their home doesn't look like a hospital or an institution."
To create this one-of-a-kind sensory room ideal for a child with autism—"a highly active young man who is just wide open to the world," Ashley says—he assembled a team of expert designers, as well as the family's own occupational therapist, to research everything they could about crafting an area for a unique and adventurous spirit.
"It's pretty easy to get motivated about a project like that," says Ashley. "Two of our vendors with the project also had family members on the autism spectrum, so it was a very personal mission for us."
Completed in the summer of 2016, the sensory room exhibits a multitude of unique features that blend seamlessly into the flow of the home. The space includes soft flooring, different textures on different surfaces, and a raised platform that can be reached by scurrying up and down a ladder. Colored lights change hues, and a secluded cubby area in the loft offers the perfect place for a child to find solitude and privacy. Ashley even incorporated special chairs called "cuddle seats," which swing suspended from the ceiling.
"We did all this with the rest of the family in mind," he says. "The dad had to give up part of his storage room to make the renovation happen, for example, but we still made sure he had a space to keep his lawn mower, and saved space they could use for their pool house."
For its work on this room, Expand, Inc. won the Homes for Life award presented by the National Association of Home Builders. News of the sensory room gained so much attention across the country, says Ashley, that the NAHB now dedicates one of its courses to this type of specialty renovation. Ashley was also awarded the NAHB Remodeler of the Year Award for 2017, and he has recently been named 2018's Certified Aging-in-Place Specialist Designee of the Year. Ashley credits the accolades to his desire to see how people truly live and solve space problems that make their life better.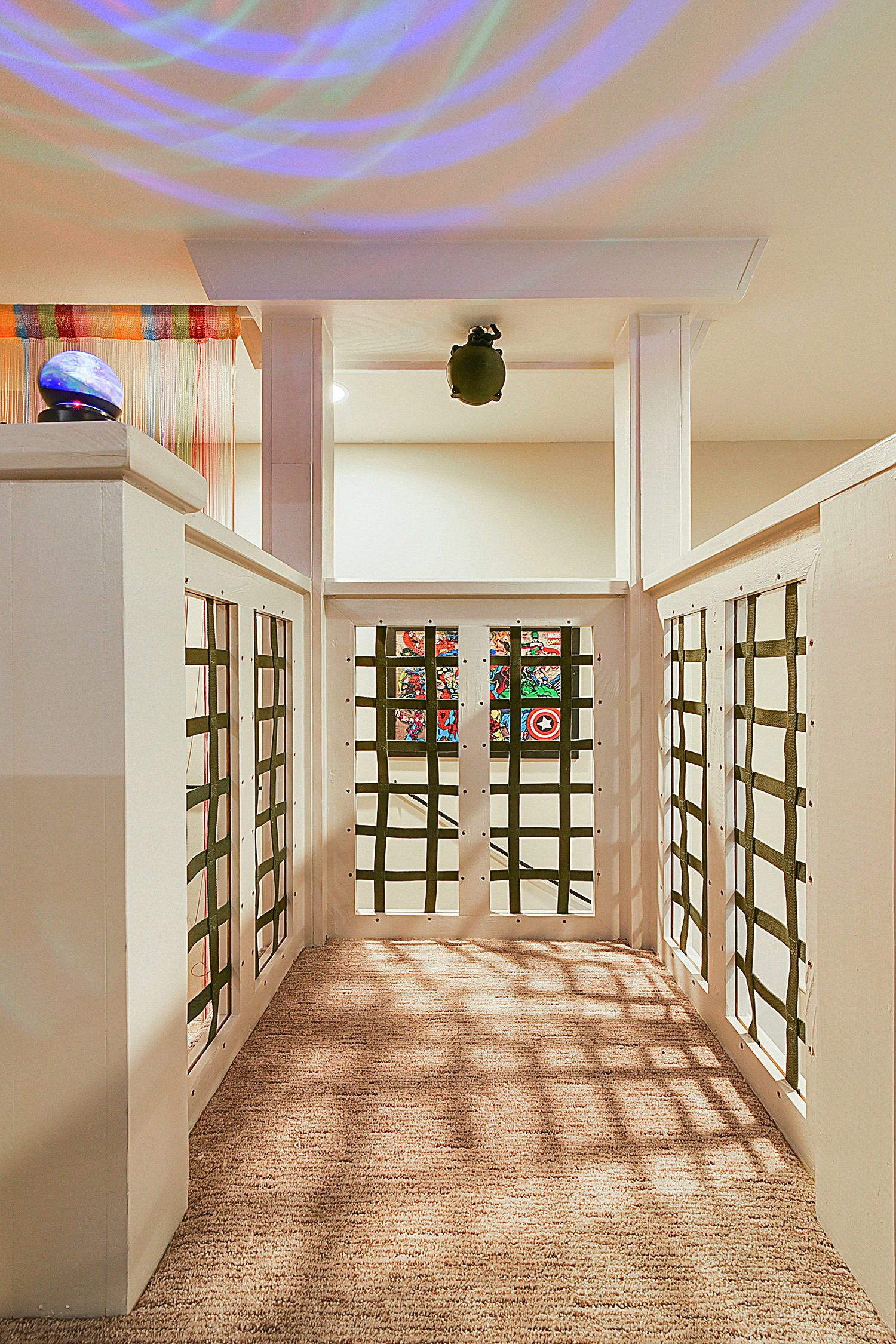 "It's usually a matter of people not asking about what can be improved," says Ashley. "People would assume that maybe Grandpa just doesn't want to take a bath, for example. But it's not that; Grandpa's scared of the bathtub. It's about digging a little deeper into these people's daily lives and asking what you can do to make them better and more beautiful."
Ashley says that the best part of the whole project was seeing the family's reaction to the sensory room's unveiling.
"If that doesn't bring a tear to your eye, there's something wrong with you," says Ashley with a laugh.
Having a desire to help is wonderful, he says, but the fact that everyone involved was also willing to learn new things is part of what makes his work so fulfilling.
"Sharing this type of renovation with the Baton Rouge community and making these special needs visible is important, because it helps start conversations," says Ashley. "It isn't just a platform for a guy like me from Walker, Louisiana. I hope that we can continue this work and help similar families all over the country."