Moving pictures: A gallery owner's personal retreat
Though Ann and Paul Connelly's master bedroom was small from the start, Paul made it feel larger and more significant by adding a vaulted ceiling and its own passageway off the main hall "so you know you're entering a special place," says Ann. A Winifred Reilly artwork hangs above a table from Ty Larkins Interiors on one side of the bedroom door; on the other is a floral painting by Ryan Cobourn. Photos by Melissa Oivanki.
"I like to be 30 minutes away from a dinner party," Ann Connelly says as she waves her hand around her open living space. She seems to be envisioning the next gathering as she scans the round dining table and looks out onto the patio.
"We're very spontaneous," explains Ann of her ever-readiness to entertain. "Paul and I will wake up on Saturday and say, 'It's going to be a gorgeous day. Let's have eight people over.'"
The impulsive nature she and her husband share has led to many a memorable potluck party over the years. It is also what landed the couple in this, their fourth home in the Jefferson Place neighborhood, three years ago. The house was initially planned to be a simple flip project for Paul, who is a residential contractor. He and Ann were happy in their current home just around the corner—one he had already renovated, just like the home they had owned before it, which happened to be right next door.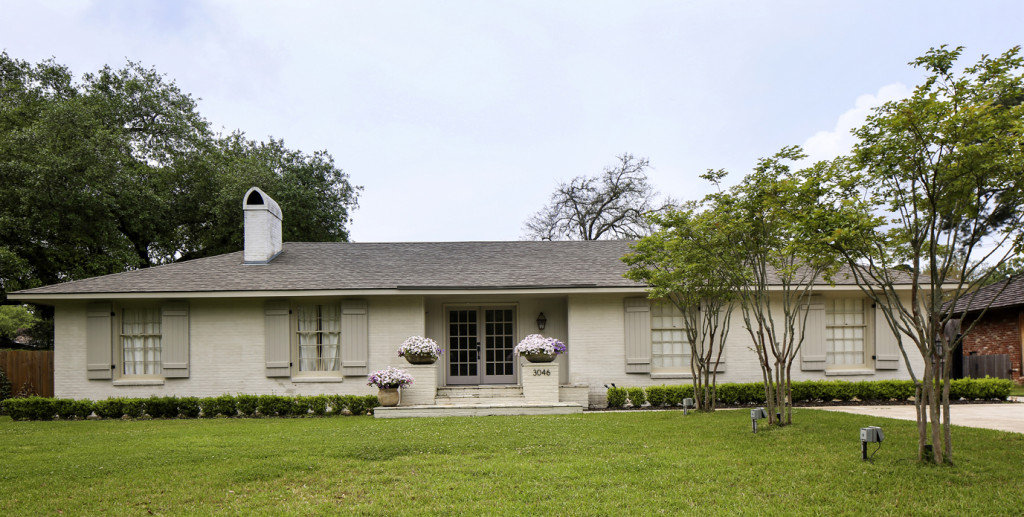 This flip house was "in horrible condition when we started," Paul says. "So horrible that when Ann first saw it, she said, 'Good luck,' and walked out. But as the work progressed she had a change of heart, and we ended up buying out my partner on the project to make this our new home."
What changed Ann's mind was the dramatic transformation Paul had made to the 1950s ranch-style home. In addition to removing walls and raising ceilings to create an open floor plan, he had carved out a cozy master suite and updated kitchen.
"My projects can sometimes be described as 'subtractions' rather than 'additions,' because techniques such as raising sight lines and enlarging openings between spaces can actually make a home feel larger without adding any square footage," he says.
Once the structure was set, Ann, who owns an eponymous local art gallery, set to work filling in the details. In designing the interior look, she drew from a trove of personal treasures accumulated over the years both from travels and from talented friends—with a sprinkling of steals from unexpected shopping spots.
"I found these chairs at Goodwill for $15 each," she says, pointing to a pair of tufted velvet beauties in the living room. "The upholstery was not what I wanted, but I immediately thought, 'Those are good.'"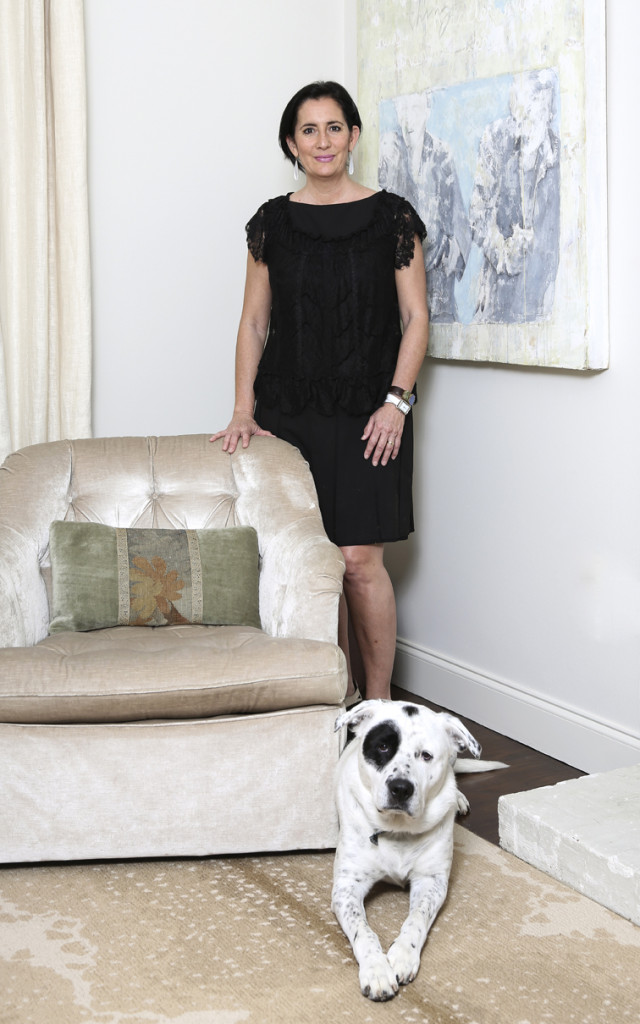 A simple recovering was all it took to revive the vintage seats. Finding the right textiles for her many ongoing home projects is part of the fun for Ann, who opens an armoire in the foyer to reveal stacks of vintage and rare fabrics resembling a colorful layer cake.
She points to a teal velvet. "This will go on a set of late 1950s chairs for my new gallery space," she reveals. The chairs are stashed in a room in her home's rear that she calls her "staging area."
"I'm always finding things," she explains. The out-of-the-way space also houses a Baker sofa that was a "dumpster find" from an excursion with her friend Winifred Reilly.
As one might expect in the home of a gallerist, beloved art pieces are found in every room. But between the large-scale paintings and the antique drawings in gilded frames, there are large swaths of wall that serve as resting places for the eye.
"I like a lot of negative space," she says while walking through the master bedroom, which features a French antique bed but no art above its low carved headboard.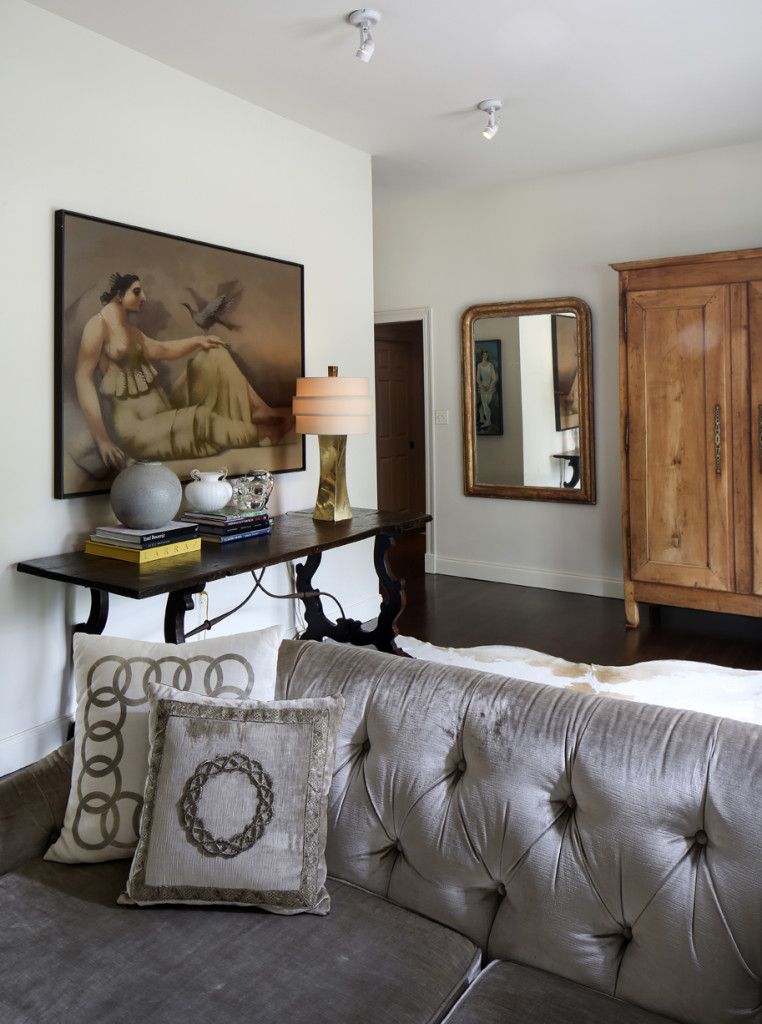 Though she and her family adore the space they now call home, Ann's spontaneous nature won't let her get too comfortable. The neutral drapes that hang in several rooms puddle at the floor, evidence that they have been moved from house to house with varying window heights. But a proper trimming and hemming would be too much of a commitment. Ann says she envisions packing up and moving again after her professional move to a new gallery space is complete early next year.
"I love the way this house feels," she says. "But the mind never stops."
Click on the photos below for a closer look at this home: