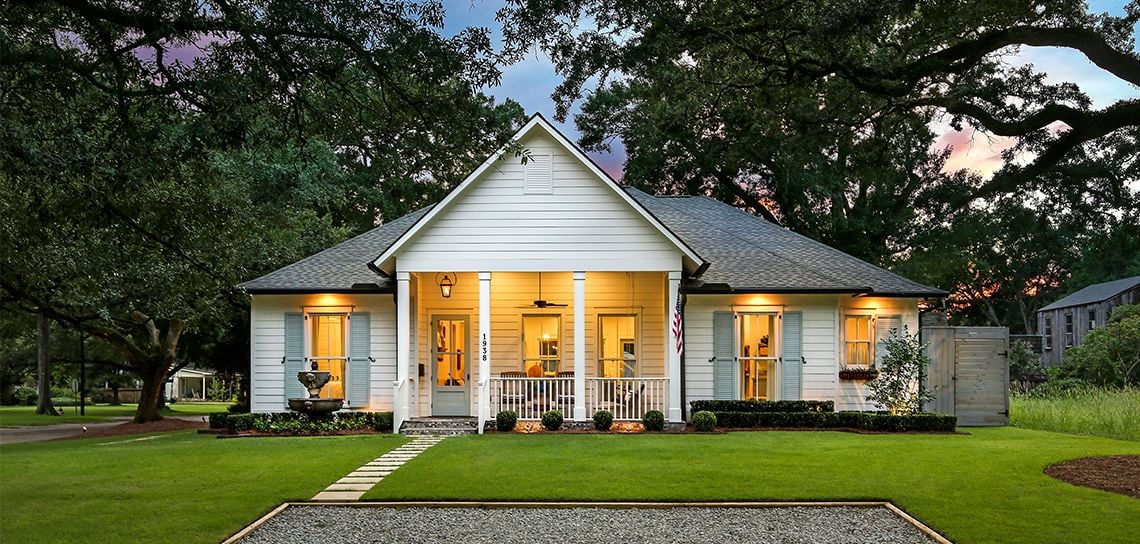 Let's take this outside: Pretty porches are trending in 2023
First impressions are everything, and when someone comes to visit your home, you want to make sure you're putting your best foot forward, both inside and outside. Your front porch is one of the first things people see when they arrive, so sprucing up that space and staying on trend can provide an opportunity to show your personal style before stepping inside. Especially nowadays.
According to Pinterest, front porches and entryways are trending for 2023 based on a rise in search terms. Southerly owner Brandy Veazey says the rise in searches for front porch inspiration could stem from people spending more time at home due to lifestyle changes from the pandemic and the desire to go outside and engage with the community.
"Many people are working remotely from home. There's no better feeling than spending quiet time in nature to disconnect from our hectic lives," Veazey says. "I've noticed a yearning in myself to feel more connected to my community and the people around me. I enjoy watching the kids play and neighbors out walking."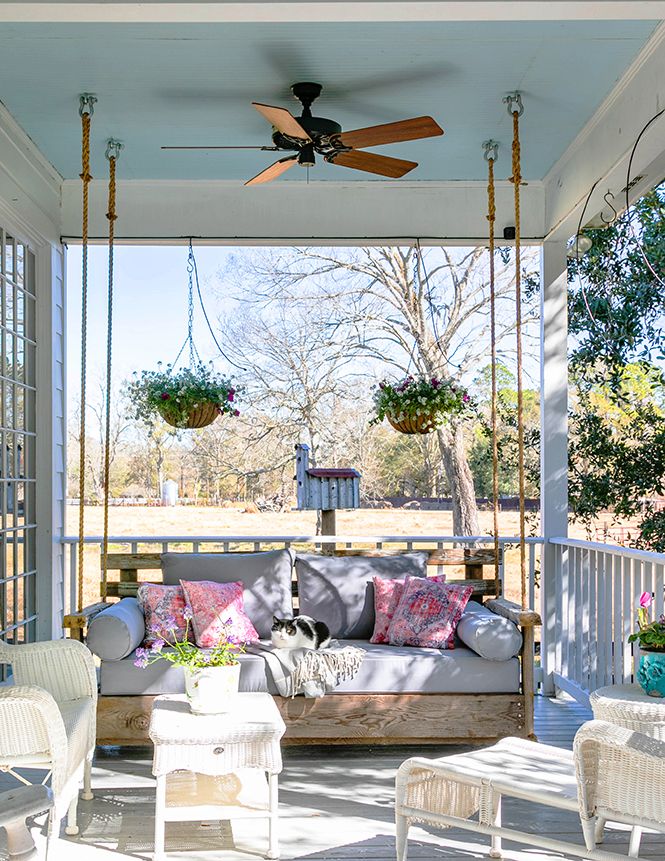 In terms of style, Veazey says keeping it natural and simple is the way to go. Items like front porch daybed swings, natural stone pots filled with greenery, and organic color patterns like green and beige are always in style.
"Go for less matchy-matchy and more lived-in, eclectic feels," Veazey says.
To spruce up your porches and entryways, Veazey says freshening the landscape, adding a fresh coat of paint and incorporating furniture like a fun swing can add some playfulness adults can enjoy. She also recommends painting porch ceilings a shade of haint blue to keep the bugs away and add a soothing effect.
She also says investing in wreathes, fresh greenery and new outdoor pillows and rugs can elevate your current space. Best of all, bringing new design elements to your porch and entryways doesn't have to be expensive or challenging.
"If you love bright and intense colors this is where you can add that aspect without spending too much," Veazey says. "Change them out with the seasons, and get trendy with inexpensive items like pillows, outdoor rugs and pottery. Remember that symmetry is important when adding plants, seating, etc. Keep your space balanced."
---
Want more design inspiration? Read Brandy Veazey's tips on styling bookshelves in this story from the inRegister archives. And for more interior trends, follow us on Instagram @inregister.