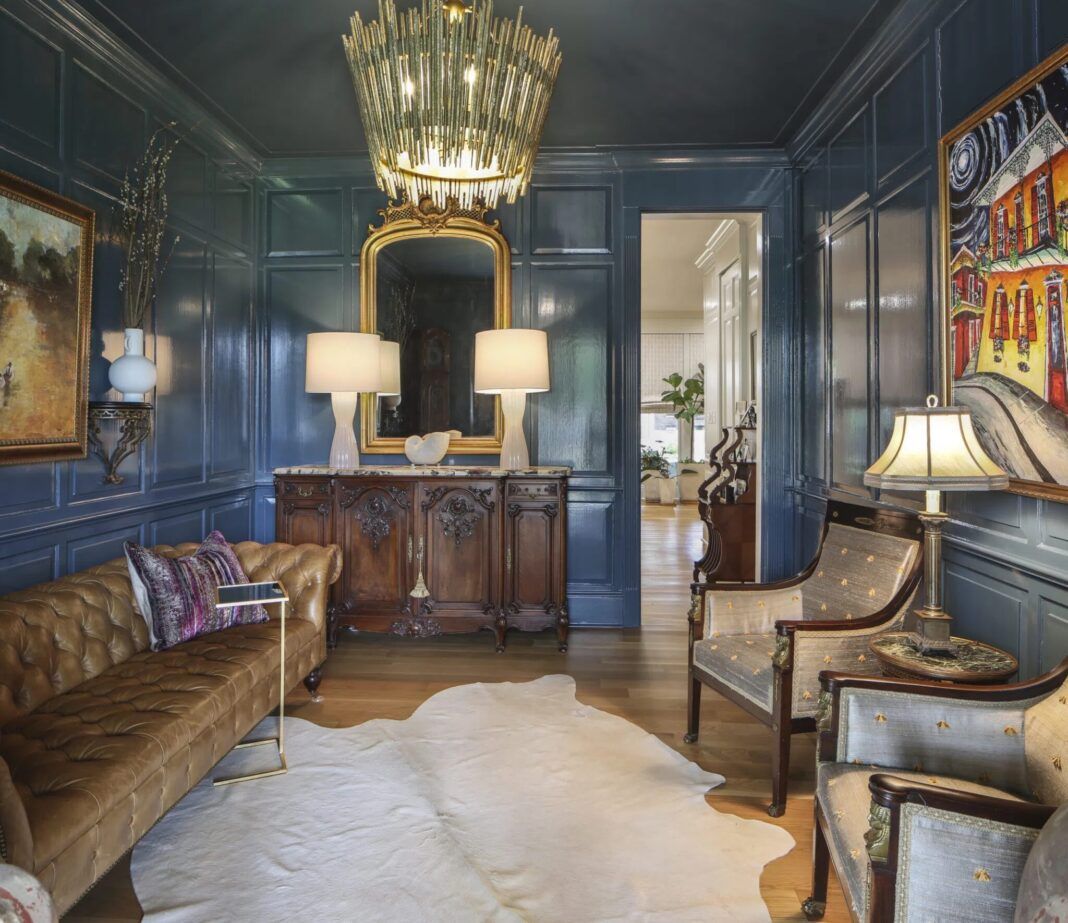 Five foyers from the inRegister archives that we can't stop thinking about
A foyer is often the first thing guests see when entering a home, and the last look they'll have when leaving. To showcase some of the foyers that have made a lasting impression, we're taking a trip down memory lane with a few of our favorites that have been featured in the magazine over the years. Keep scrolling to see them all and click the links for more information about the design and the rest of the homes.
---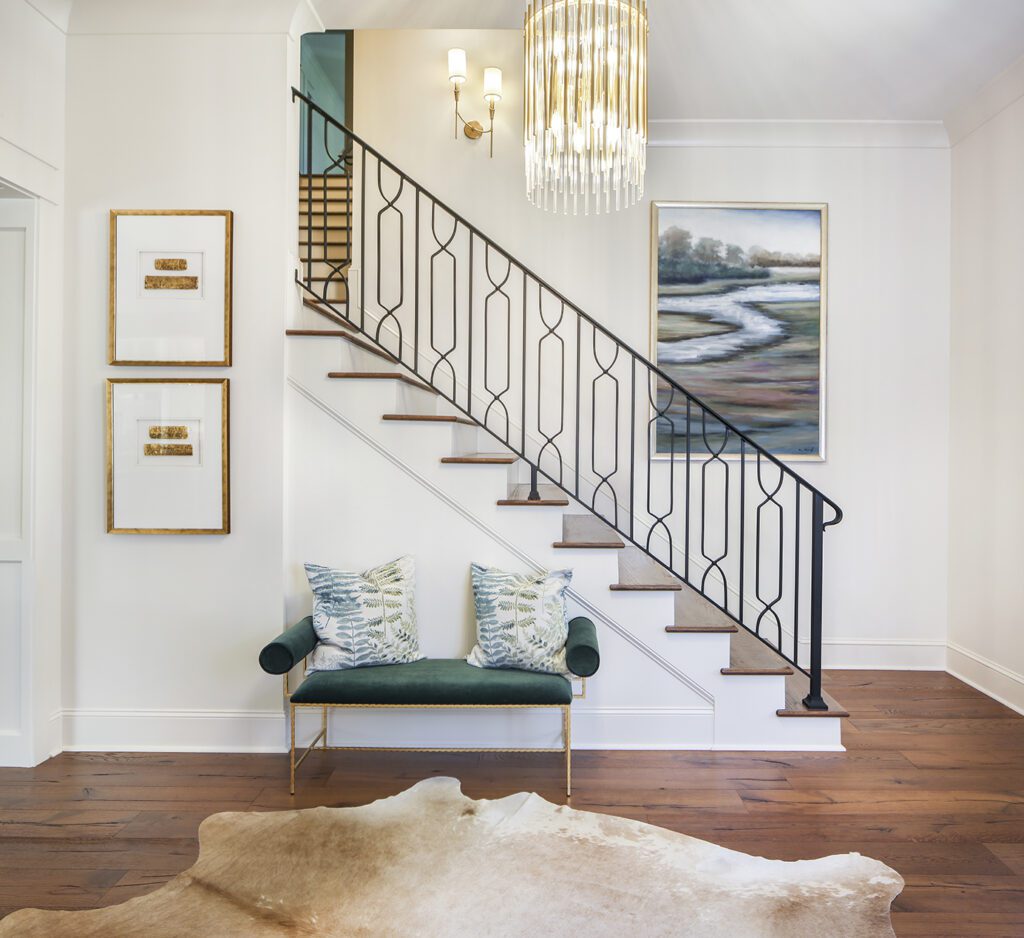 This foyer, featured in the February 2023 issue, was widened at the suggestion of interior decorator Stacy Johnson of Envy Interiors to give the house a dose of drama upon first impression. Gold touches and ironwork key into the overall traditional feel of the home, while a cowhide underfoot offers a modern touch.
---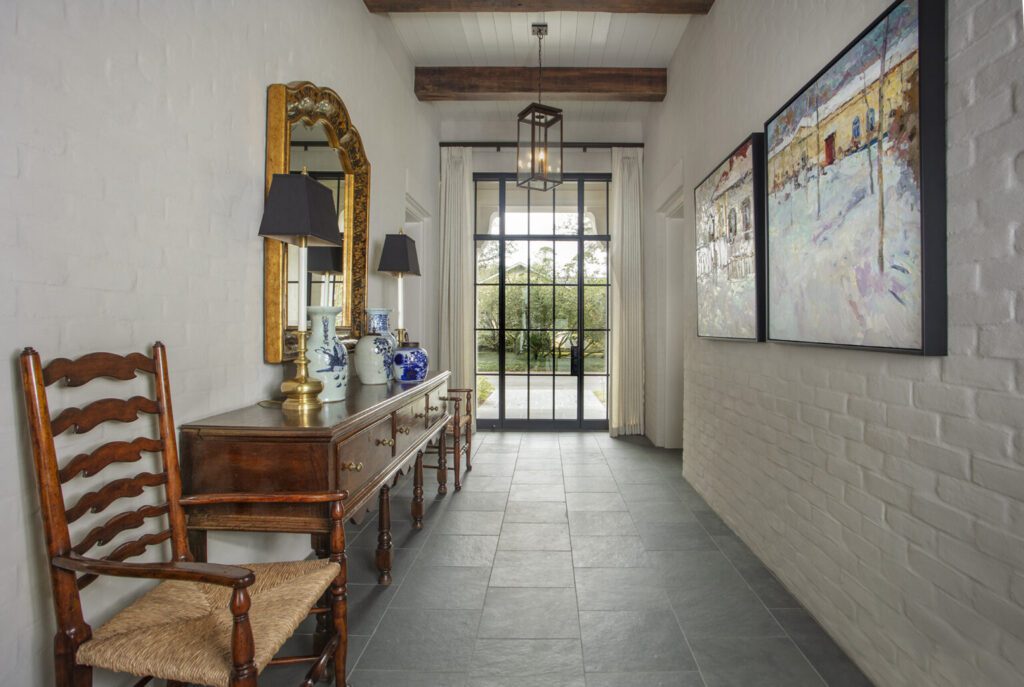 The entryway of this Webb Park home is meant to feel like a classic New Orleans carriage way, and the large, floor-to-ceiling window helps accomplish just that. Slate flooring and a brick wall hammer the look home.
---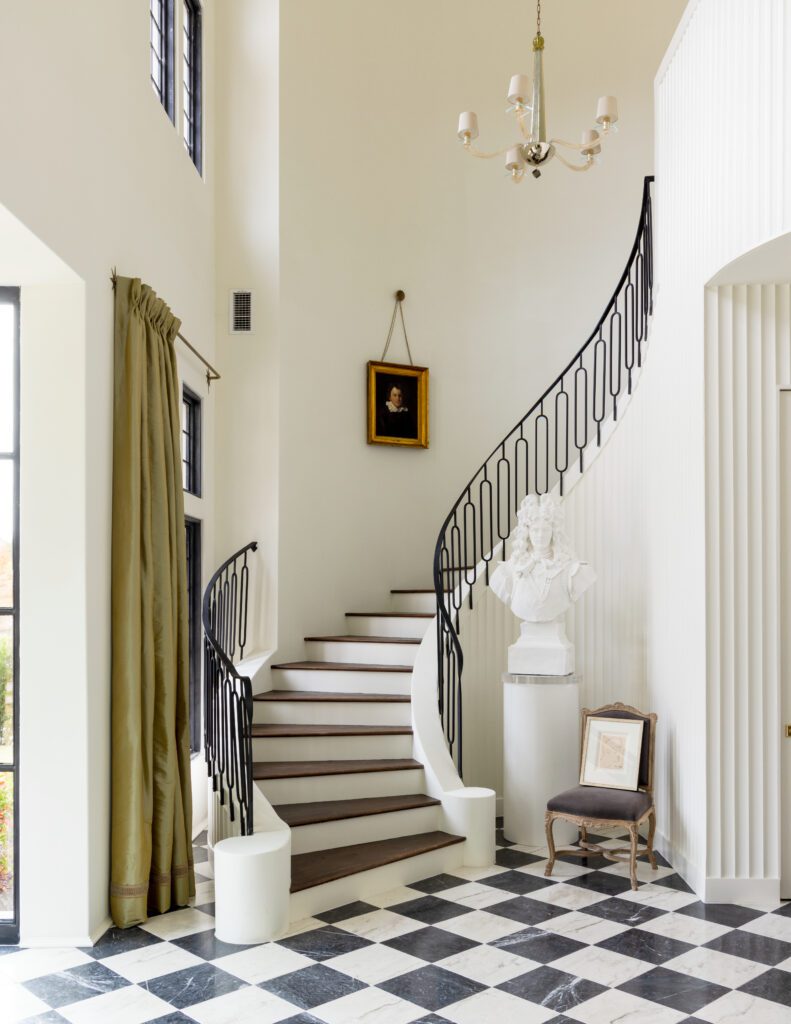 "I liken the architectural style of the house to those grand European and English homes of the 18th century," interior designer Gary McDaniel of Rogers & McDaniel explains of this space from the 2021 Ivy House Designer Showhome. "The foyer space has the typical grand curving staircase of the earlier period, but the space is more sculptural and modern in feel with its fluted walls and steel and glass doors that introduce you to adjoining rooms."
---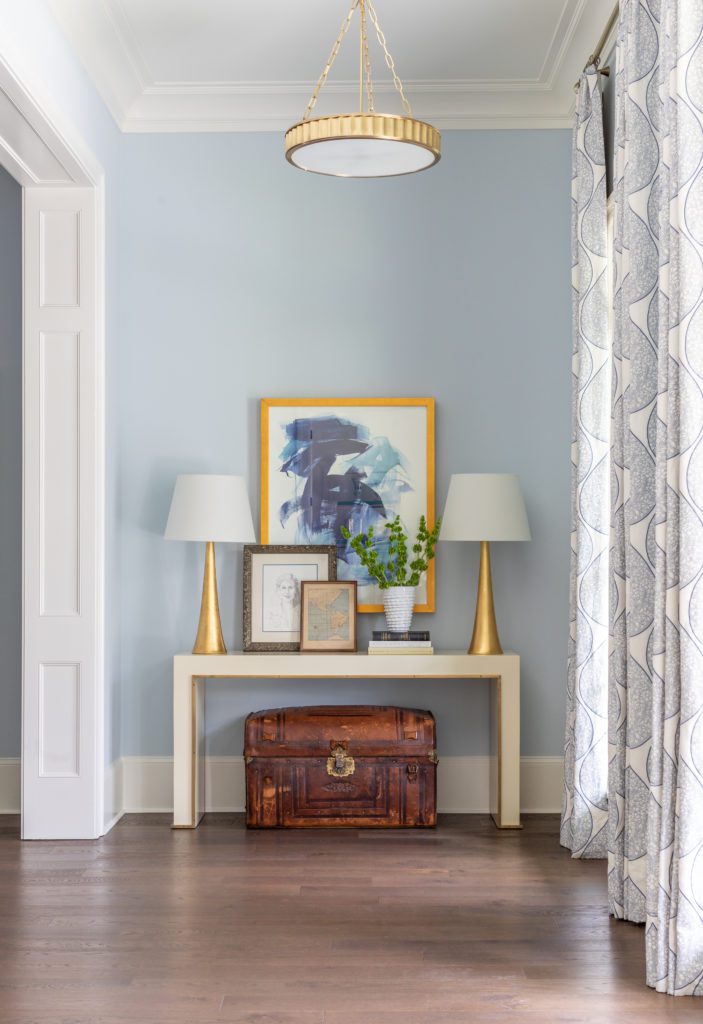 A pencil portrait by the Fairhope artist known simply as Nall is among the eclectic items that make up this vignette in the newly created foyer of this Bocage home designed by Rachel Cannon of Rachel Cannon Limited. The large abstract painting is by San Francisco artist Suz Shippey Borski, and the weathered chest below the table once belonged to a Union doctor during the Civil War. The table and lamps are from McMillin Interiors.
---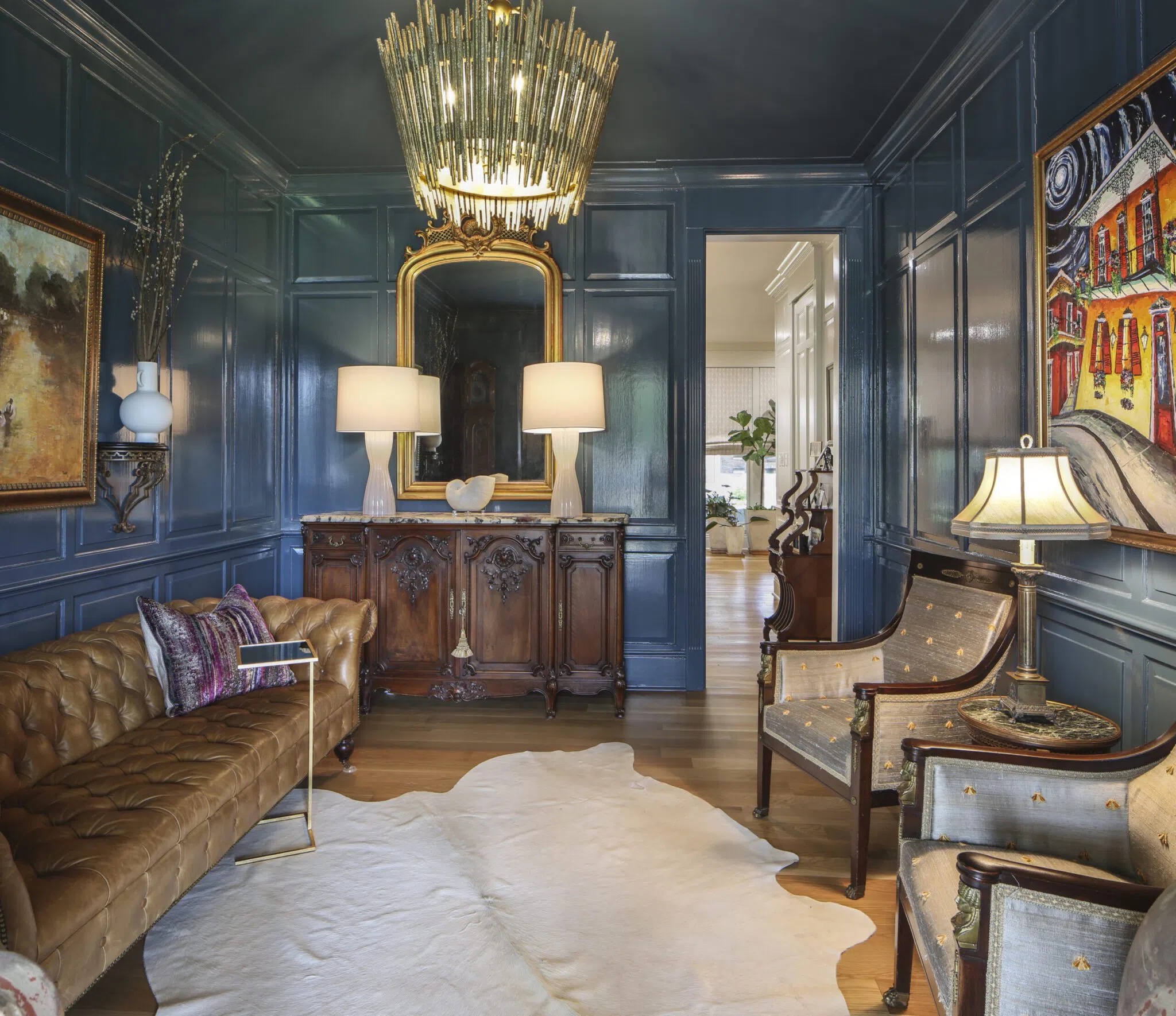 This Old Goodwood home brings a wow-factor right behind the front door. This foyer space was transformed into a more useable lounge for owners Horace and Michelle Mitchell by design pro Jody Hammett of Aprés. From the dark blue paint to a cowhide rug, the design utilizes layers to create a comfortable-but-elevated look.
---
Find more home inspiration at inregister.com