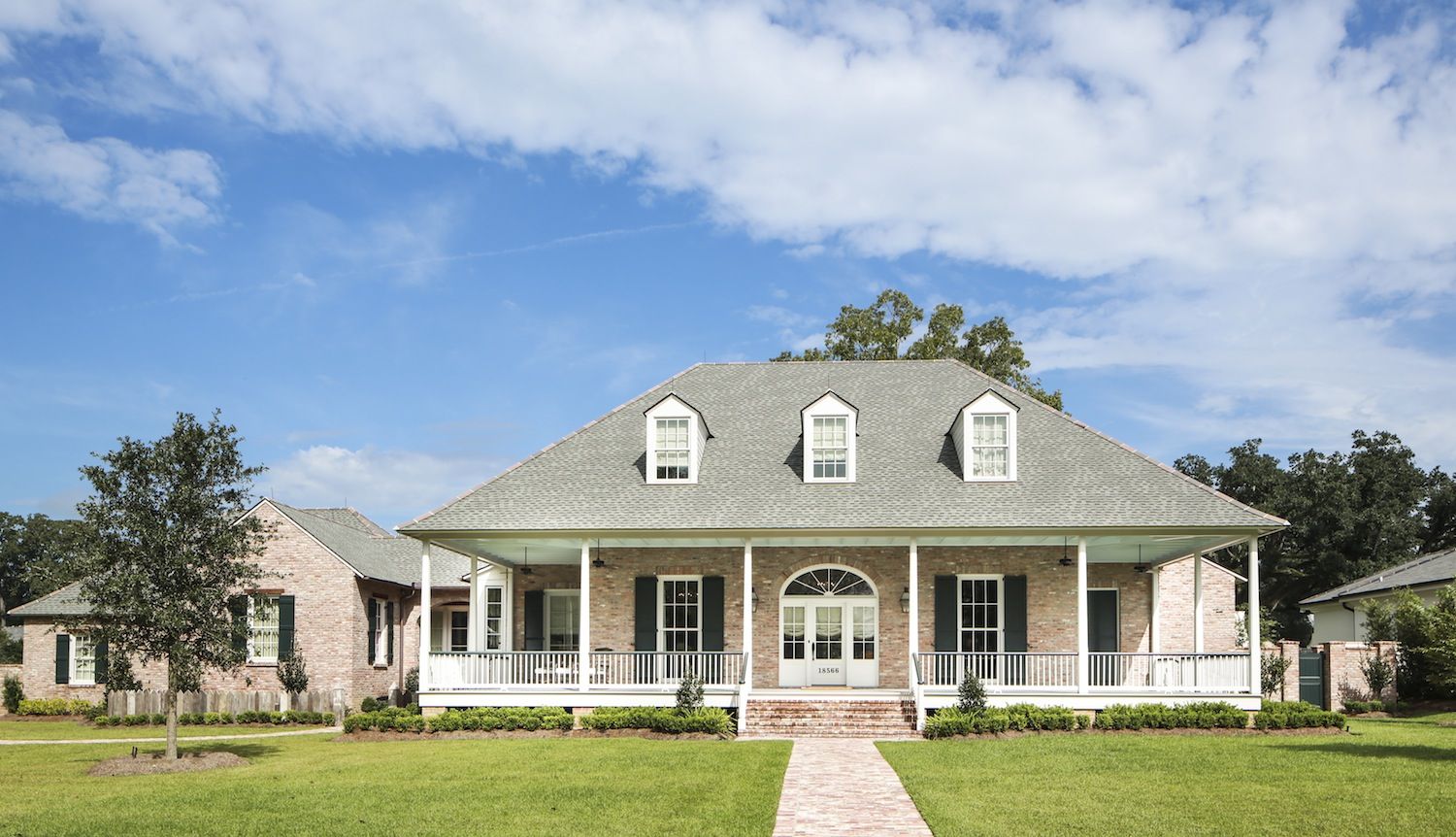 Nicole and Eric Mistretta's new home has strong ties to Louisiana's architectural past and lays a firm foundation for their family's future
The Mistretta family knows the adage is true: Good things really do come to those who wait.
Five years ago, Nicole and Eric Mistretta bought the Prairieville lot on which their gracious home now stands, but it wasn't until April of this year that they actually made their big move. But don't go imagining construction delays and disasters—the slow and steady approach was just the way the Mistrettas planned it.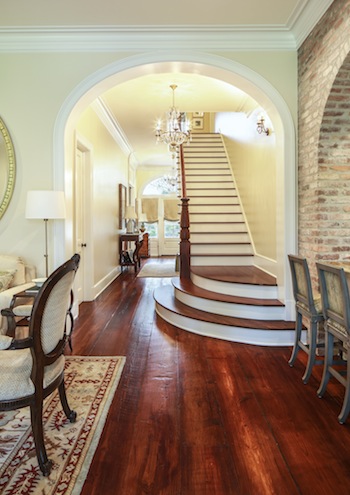 "For six months, we looked for the right piece of property to build on," says Eric. "We never even knew this existed back here, but when we saw it, we immediately fell in love with the huge live oak trees. Nicole was envisioning wedding pictures being taken out here, even though our girls were only 7 and 4!"
After purchasing the property, the Mistrettas took their time mulling over what shape and style of home would best suit both the land and their lives. "We weren't in a rush," Eric explains. "We wanted to do it right. We wanted to be sure it would be a place where we would all really want to spend our time."
Watching their daughters, Madison and Sydney, grow, the couple finally decided it was time to pull the trigger, says Eric, so they reached out to architect Tommie Cockfield of Cockfield Jackson Architects. The couple came in with open minds regarding aesthetic details, but they had a few requirements, including roomy porches and a comfortable outdoor living area, as well as a large pantry and plenty of closet space.
"A desire for space to have big family gatherings was a driving force for us," says Nicole. "We wanted this to be a place where everybody could come and be comfortable and enjoy our time together."
Their style choices were settled once they leafed through books highlighting the work of the late local architectural legend A. Hays Town. "We spent months with Tommie just trying to figure out the overall style we wanted," Eric says. "Once he pulled out the Hays Town stuff, we said that was it. We loved the deep porches and the use of old wood beams and brick. But we wanted an even more open feel, so Tommie designed the house with vaulted ceilings to open it up a bit."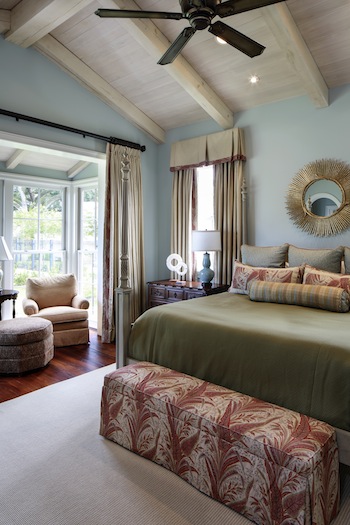 Once the initial plans were in place, the Mistrettas connected with contractor Alfred Roper and his son Chad, who would spearhead the construction process. It was the perfect alliance for this methodical couple. "They never took a shortcut," Eric notes.
Before breaking ground, interior designer Bill McMillin and his associate Meghann Landry of McMillin Interiors were also brought on board, and their expertise came in handy in a variety of ways. "Bill really helped with things like flow and lighting," Eric says. "Everything was picked out and ordered before construction even began."
Just as the Mistrettas had hoped, Cockfield's inclusion of classical elements gives this new home a link to Louisiana's past. Archways recur throughout the design, both outside, front and back, and inside, where their dramatic curves frame the wet bar and formal living room. Harking back to turn-of-the-century Southern dwellings, transom windows are found above the doors that separate the dining room and study from the traditional center hall.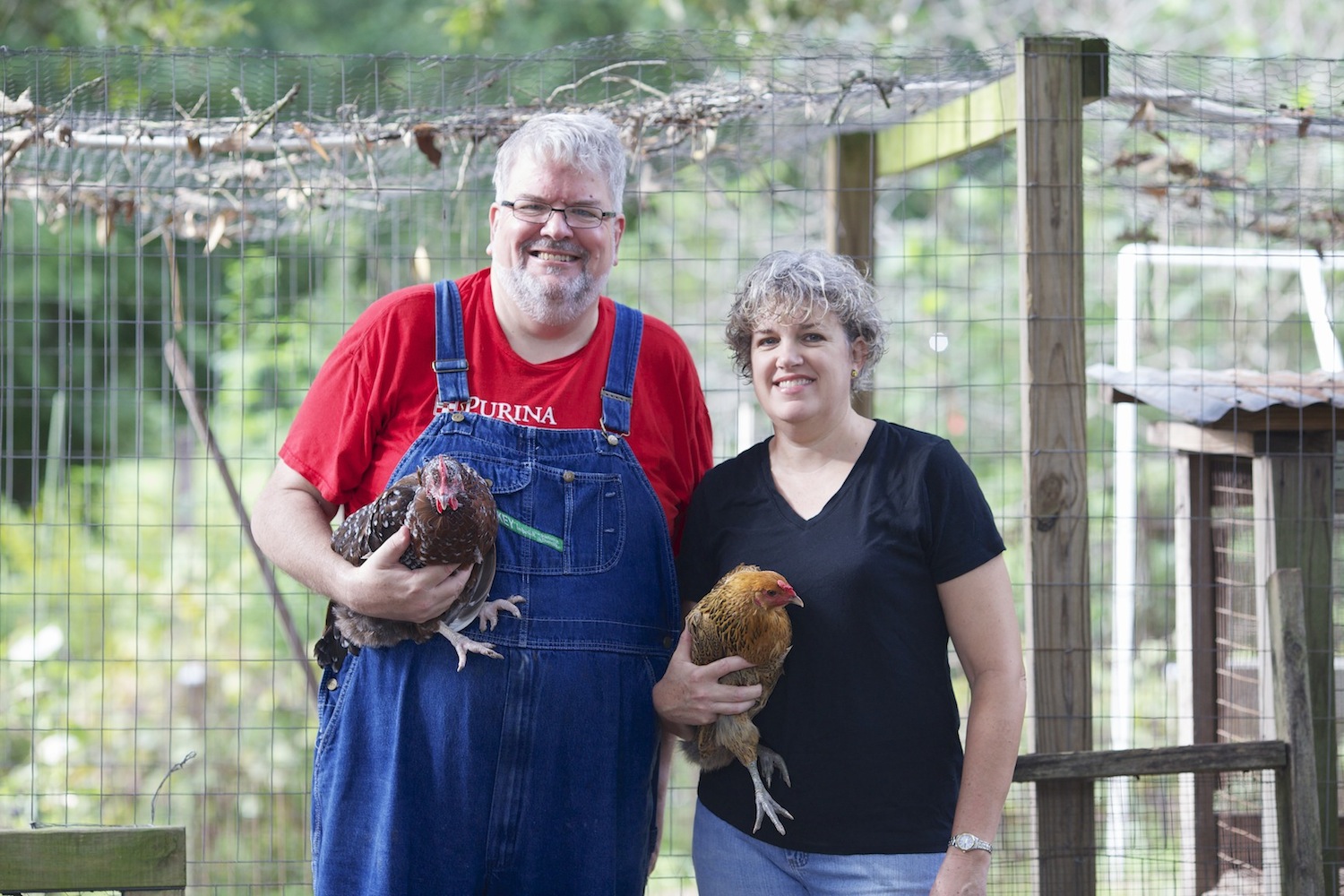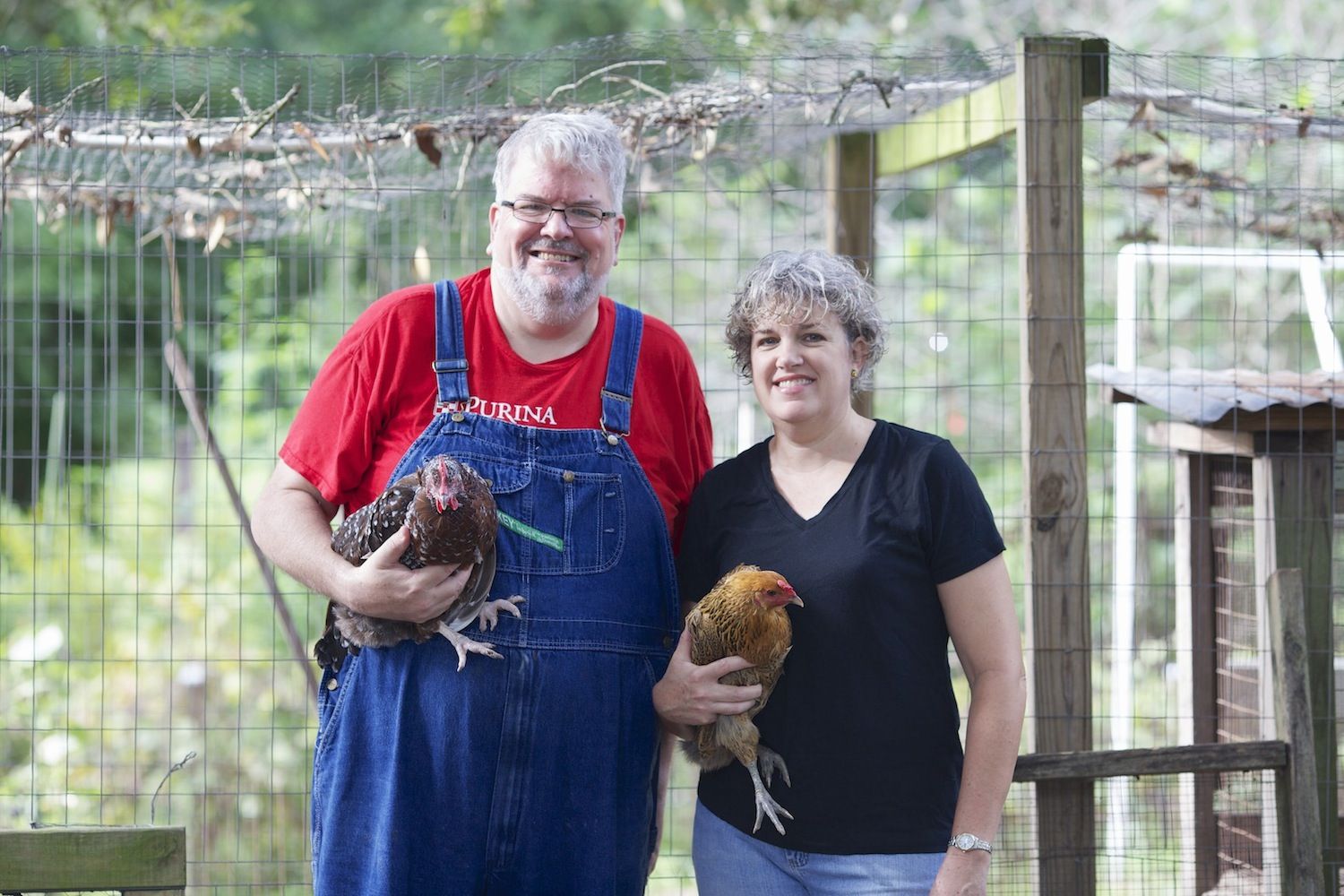 Giving the interior spaces an updated feel that wasn't bogged down by its historical references was the task of designers McMillin and Landry. Using antique furnishings the Mistrettas had acquired at auctions as a jumping-off point, they added transitional seating elements, unexpected printed fabrics and wallpapers, and unusual artwork to create a space that is elegant without being fussy. "We handpicked a lot of the accessories just for these rooms," Landry says.
The great room, home to many of the much-desired old wood features, is unsurprisingly the family's unanimous favorite spot in the house. Here they can all be together, whether doing homework, cuddling on sofas or cooking dinner. "The design is so warm and inviting that we find ourselves staying in this area most," Nicole says.
But the outdoor living spaces that the couple had on their original wish list also see plenty of action. "We probably spent more time outside this summer than we have over the past five years combined," Eric says. "We love the natural breezes out there and looking out at the live oaks when the lights shine up on them in the evening."
At the end of their long road to a new home, the Mistrettas say they wouldn't change a thing about the process. "The contractor, architect and designers did a great job taking our thoughts and turning them into reality," says Eric. "It came out just like we thought it would."