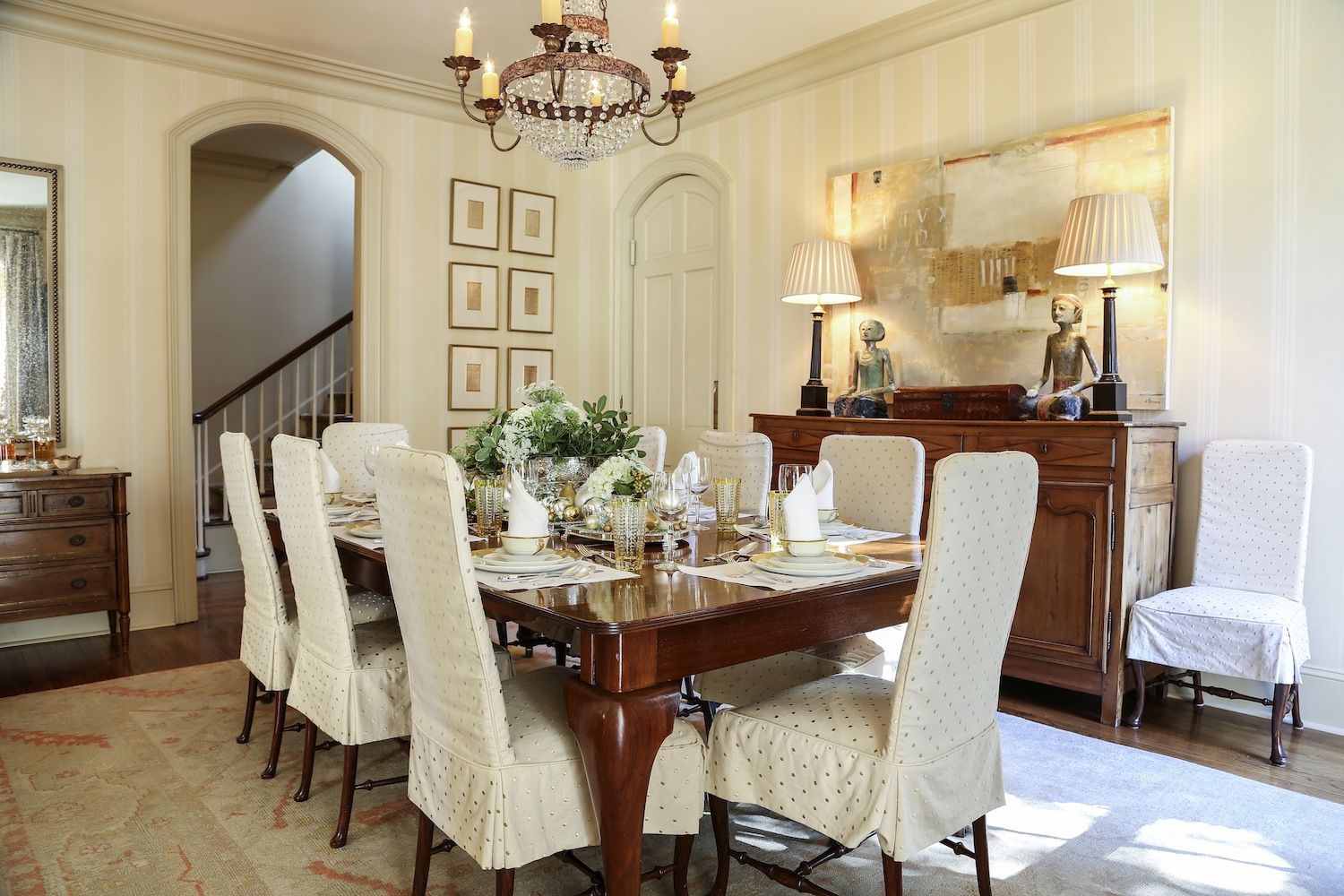 Kyler and John Selser's home is a gracious backdrop for holiday entertaining
It was 2007, the Selser family's first Christmas in their new home. With renovations and decorating projects underway, the 55-year-old Walnut Hills house wasn't quite ready for grand gatherings, but one addition gave it everything Kyler and John's two young children wanted.
"We hadn't furnished the solarium yet, but we had a giant Christmas tree in there," recalls Kyler. "The kids thought it was awesome!"
To see the house today, it's hard to imagine a time when every elegant detail wasn't in place. With its mélange of French antiques and south Louisiana style, the welcoming atmosphere is ideal for fêtes both grande and petite.
"We enjoy entertaining," Kyler says. "The size of the party depends usually on what type of occasion we are celebrating. We have had parties with the yard tented to accommodate 350-plus people, as well as small, intimate dinner parties for 12."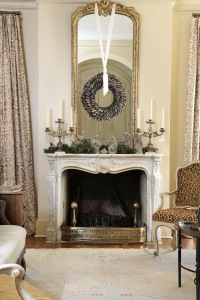 Just as it did that first Christmas, the house casts an especially warm and inviting glow this time of year. The color palette—featuring soft golds, muted grays and silvers—and the textures—soft velvets and mohairs—offer a festive retreat from the cold outside. Subtle holiday touches are woven throughout the décor, complementing instead of contrasting with the everyday look of each room. Rather than scream "Merry Christmas!," this home softly croons a Yuletide melody.
But getting from that empty solarium to today's perfectly polished aesthetic required some careful planning. When the Selsers bought this house, it had a lot of what they had been looking for—beginning with the location. John, who grew up not far from here, felt strongly about returning to his old stomping ground, and this neighborhood offered the ample green space and mature trees that the couple desired. "It's a really friendly, happy neighborhood," Kyler says, "and it's so centrally located. We can get to almost anywhere we need to go with just a short drive."
The style of the house and the size of its pie-shaped lot were also appealing to Kyler, a New Orleans native. "It feels like Uptown New Orleans, but with a much larger yard than you'd typically find there," she says.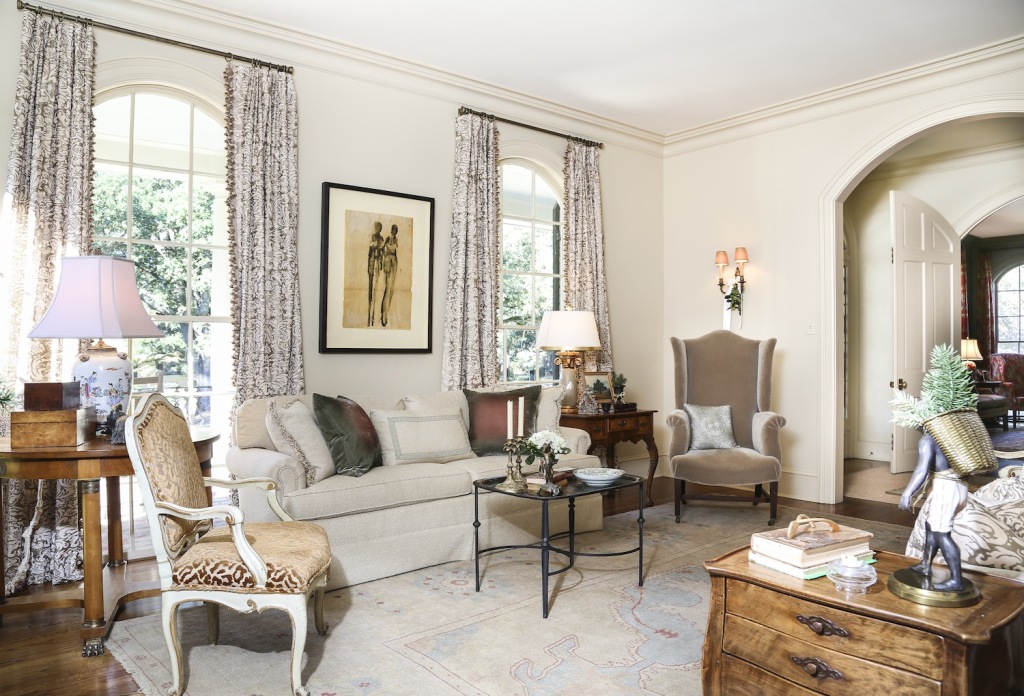 Considering its age, the house did require some updating to meet this modern family's needs, but by bumping out a few walls and giving old rooms new roles, the Selsers only needed to add about 900 square feet. Interior designer Joel Fazende of Dixon Smith Interiors, along with the design firm's namesake, had worked with the couple on previous residences and assisted once again, even before the first hammer was swung.
"The architecture of this house kind of dictated the direction we went," Joel says. Details like original plaster molding and arched doorways and windows inspired the addition of similar elements to carry the classic theme throughout the space. Downstairs, the kitchen was expanded and a new den carved out from a former rear bedroom, and a master bathroom was added where once there was none.
The second story was the scene of a more significant transformation; what was once a vast gymnasium-style playroom, complete with pulleys on the walls and a shuffleboard court, was whittled into bedrooms and bathrooms for the children, as well as a smaller playroom and laundry room.
"With an older house, there's a lot of configuring and canoodling," Kyler says.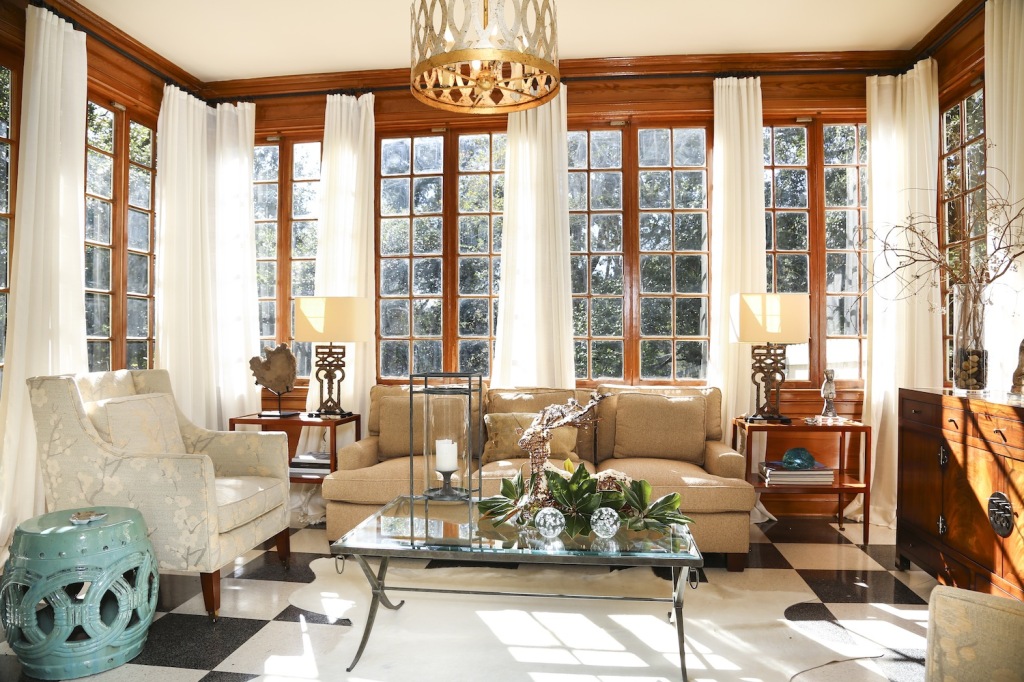 As notable as what changed, though, is what didn't: the home's natural adaptability to hosting gatherings of all sizes. The original owners, Kyler explains, loved to entertain, and the Selsers are no different. So in their redesign, they were careful to include touches that would allow for an easy flow of guests. A second swinging door was added between kitchen and dining room. A single door to the study was replaced by two so that the space could be closed during small gatherings or opened wide for extra seating during larger parties.
As the holidays draw near, Kyler and John's approach to entertaining turns more introspective. "I think that Christmas can be summed up in one word: family," says Kyler, explaining that extended family members gather together every Christmas Eve for a hearty dinner followed by a lively exchange of gifts. "To be able to be with family and spend time with brothers and sisters who live near and far … it truly is a special time."
Click on the photos below for an expanded gallery of images from the Selser home: