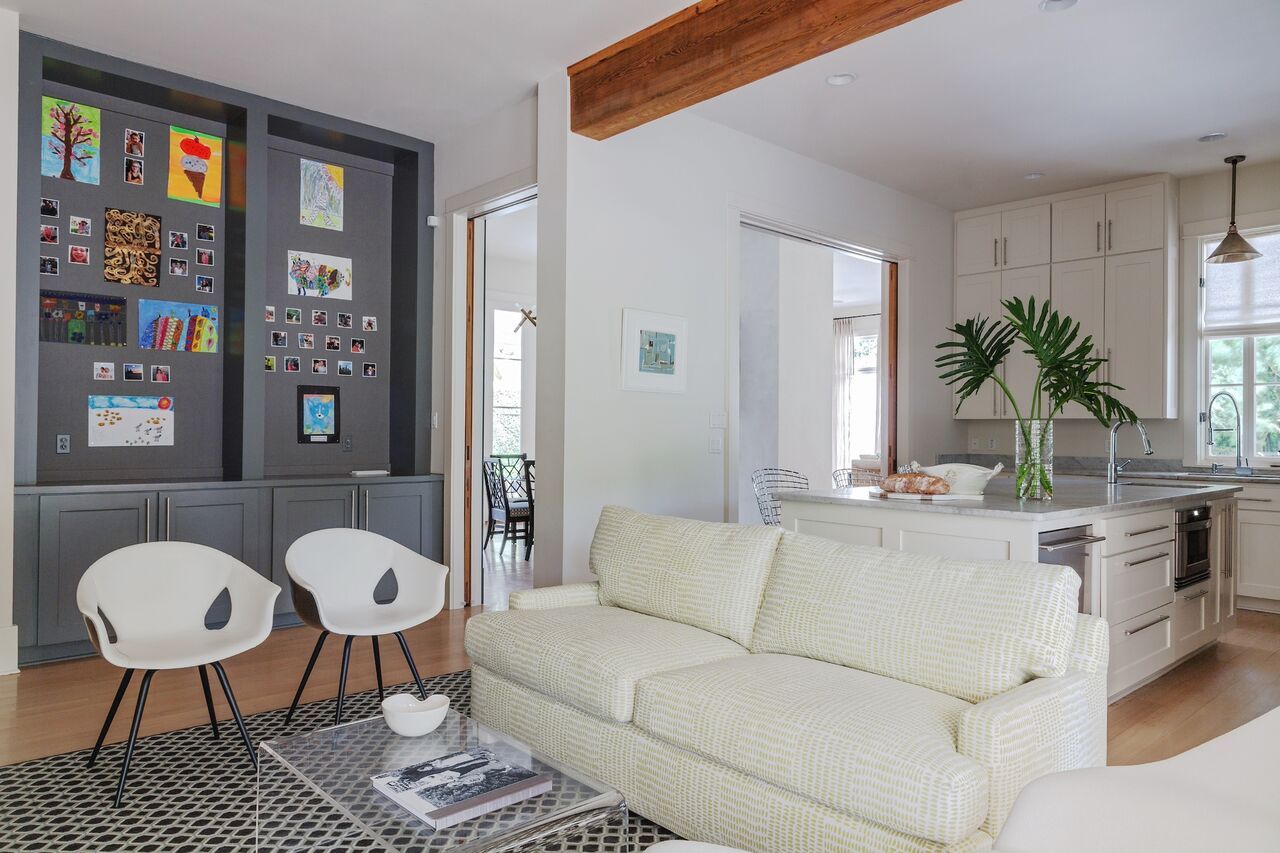 Designer tip: Colleen Waguespack on the modern bookshelf
With digital versions of books taking over as the primary form, bookshelves and built-ins are no longer packed full of colorful covers and literary masterpieces. Rather, these once valuable spaces are simply dust collectors, falling prey to overstuffing with pictures or decorative items. In order to avoid wasting any space in your home, Colleen Waguespack of Colleen Waguespack Interiors suggests looking past the shelving.
"Since families are no longer investing in matching sets of encyclopedias, homes are coming with lots of custom built in shelving and nothing that looks cohesive to put on them," explains Waguespack. "One solution is to take the shelving down and wallpaper the back of the shelving with magnetic wallpaper."
As many of Waguespack's clients have noted their disdain in starting a book collection just to fill shelves, the solution of magnetic wallpaper allows for the display of meaningful, and current, aspects of a family's life. And don't be mislead, these boards are not the shiny metallic you may be picturing in your mind. Waguespack's favorite magnetic wallpaper brand, Lori Weitzner, makes a variety of colors, allowing the board to blend into the wall, or become a statement piece in the room. In the project photographed above, Waguespack chose a darker grey and matched the outer paint to the wallpaper, drawing the eye directly to the art and photos displayed on the board.
"This is something I have used on the walls of home offices and made bulletin boards out of countless times in the past," says Waguespack. "However, in this project the magnetic wallpaper area became the perfect spot to display their children's artwork and pin up spontaneous family photos."
To learn more about Waguespack and her design intuition, visit colleenwaguespackinteriors.com.