Designer tip: Angela Poirrier on closing the kitchen
Open kitchen and living area floor plans promise so much: The ability to watch the kids play while you cook! Easy flow for guests to mingle! Unobstructed views of the backyard! But a small but growing contingent of homeowners is choosing to reverse the trend by making the kitchen its own distinct space once again.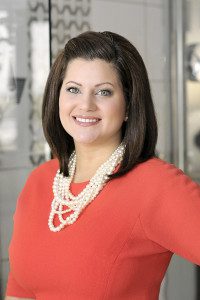 "I see that being a definite trend," says Angela Poirrier of Acadian House Kitchen and Bath Studio. "I think we went from opening up 'compartmentalized' homes to realizing that there are some problems that get introduced if it's too open, like noise and clutter."
Poirrier says with walls come cabinet space–and what homeowner doesn't want more storage in the kitchen?–along with room for artwork and spots to place furniture. If you do insist on knocking down walls to create a single open space, she suggests adding more cabinets up to the ceiling on the walls that will remain standing.
Peek inside the kitchens of a few local families who decided to stick with separate kitchens as you read Maggie Heyn Richardson's inRegister article on the subject here.