Designer tip: Amy Strother on updating the old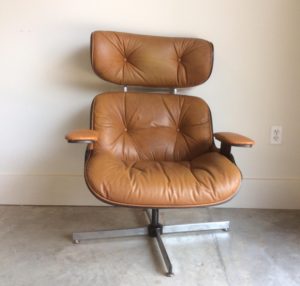 Your grandmother just gave you an awesome vintage chair, but there is one problem. It looks dated and has a few tears from the years it has weathered. The two choices you are left with are to either dump it or transform it to fit your design aesthetic. Why not create something unique to you, something that will be one of a kind? Amy Strother, owner of Denicola's, encourages everyone to think before throwing away, as older items, in general, are made well and can be easily transformed.
"It's worth it to invest in that heirloom or antique piece you've been holding on to because it'll last," Strother says. "When picking a piece of furniture, look for a frame that is strong and needs minimal repairs–no rust, splintering or water damage. If you see a great silhouette and good frame, then it can become what you dream."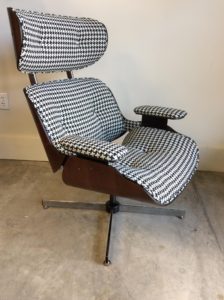 When choosing how to update a piece of furniture, Strother says that above all else, people should put their personality into it instead of following the trends that dominate.
"Choosing paint, fabric and finishes that are trendy will date your piece, and it will be out of style  before the end of its life cycle," Strother says. "Instead, choose interesting prints, textures or rich colors that will integrate well into your space and any space you may move into in the future."
To see more of Strother's work, visit denicolasbr.com.